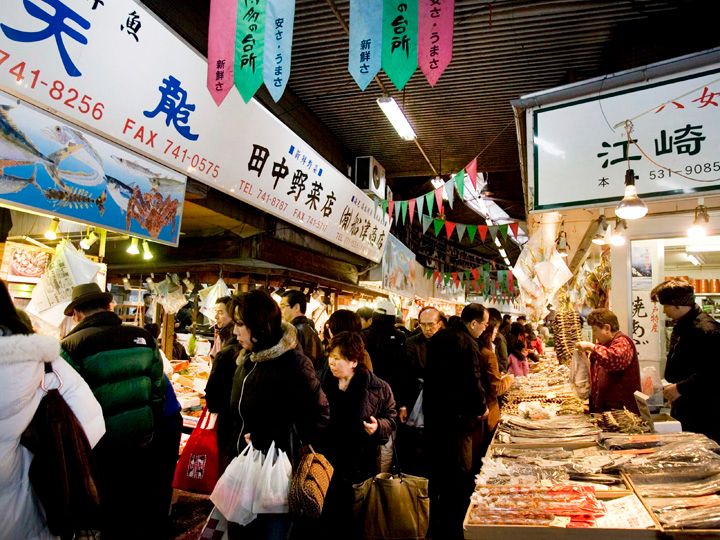 The Yanagibashi Market is a 120m long arcade with over 70 different stores offering fish and other fresh foods. Many of the stores offer fish, dealing with the fresh products found in the Genkainada Sea off the coast of Fukuoka. The market is also called "Hakata's Kitchen" because it offers such fresh high quality goods in abundance, bringing many people in Fukuoka to its stalls from top chefs of major and small restaurants alike, to locals and travelers every day of the week. Recently the market is consistently being covered by various media and has even started shipping all over the country. Major markdown prices begin in the evening which also draws lots of shoppers.
Bustling Market Known as the Face of Hakata
This lively Yanagibashi Market drawing large crowds on a daily basis is considered the face of Hakata (central district of Fukuoka City). The voice of the cheerful shopkeepers gives the market its characteristic energy. If you're in Fukuoka, this is the place that will get your mouth watering! Down the narrow 1m wide lane and even down smaller side alleys are lined loads more shops.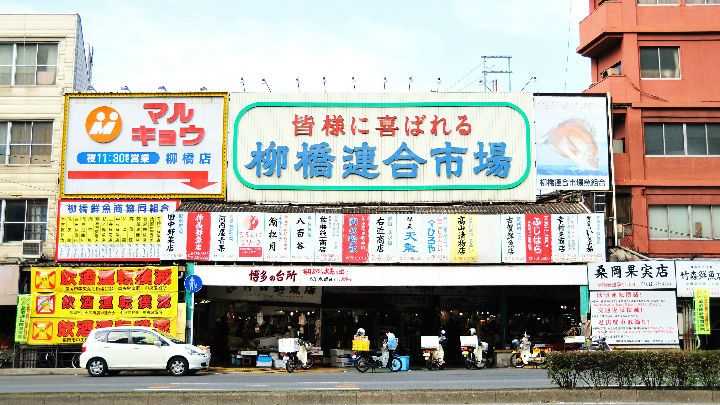 (Source: 提供:福岡市)
ishmongers Dealing with the Freshest of Fish
One third of the shops in Yanagibashi Market offer raw fish and "himono" (dried fish). These shops get their products from the bountiful Genkainada Sea located in northwestern Kyushu, which is one of the leading fishing grounds in the world. The shops and restaurants in the market are overflowing with the taste of Fukuoka and Hakata offering famous dishes like "karashi mentaiko" which is made from spicy flavored walleye pollack fish eggs.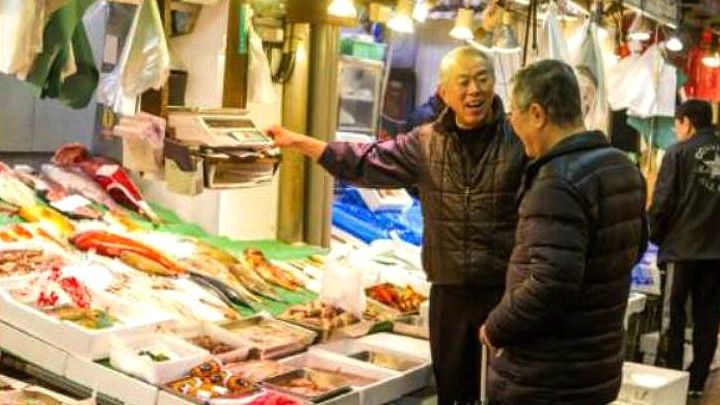 (Source: 提供:福岡市)
Superb Seafood Bowls of Yanagibashi Shokudo Restuarant
Along the main street, next to the fish stalls, is the fish market and restaurant, Yanagibashi Shokudo. The shop is of course a great place to pick up some fresh fish, but it also has an incredibly popular restaurant. We definitely want to recommend this spot for those who are looking for affordable seafood bowls that still retain the highest of quality. Just follow the red lanterns.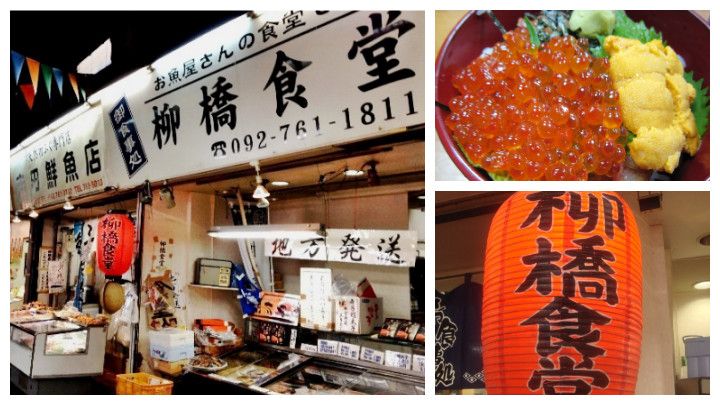 (Source: 食べログ)
Great Place for Delicious Souvenirs
In addition to fish, meat, fruits and vegetables, lots of other goods that make convenient souvenirs are sold like Japanese sweets, bread treats, and so on. You may just get carried away and buy too much. Many specialty local goods and ingredients for the famous "yatai" food stalls are also bought here, so rest easy and go take a look for yourself.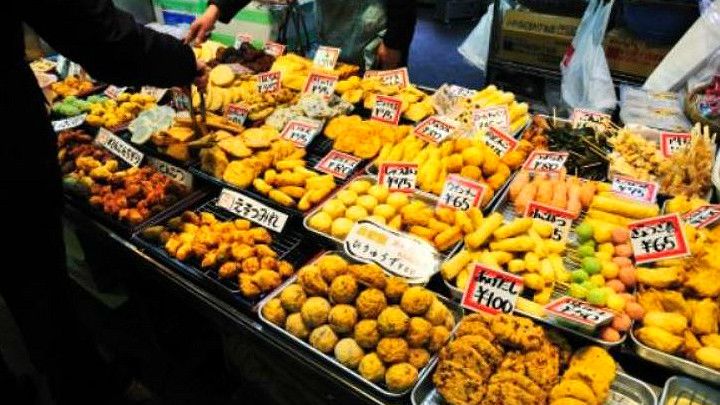 (Source: 提供:福岡市)