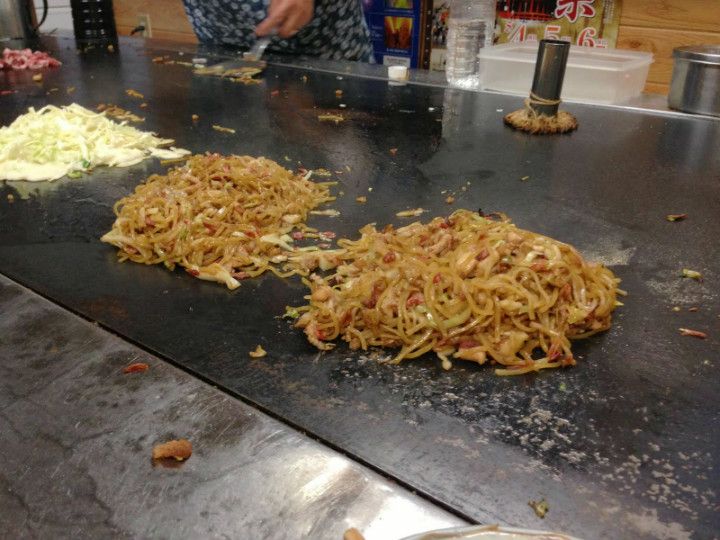 At Uta-chan, they serve authentic Fujinomiya Yakisoba (stir-fried noodles) with their special sauce and fried pork fat (crackling). This restaurant has a nostalgic atmosphere, and there is a large counter for individual customers and a tatami (straw mat) room for families. Their special sauce is a blend of several kinds of sauce that creates a sweet and slightly acidic taste. You don't want to miss this Fujinomiya Yakisoba that is one of Japan's delicious local cuisines.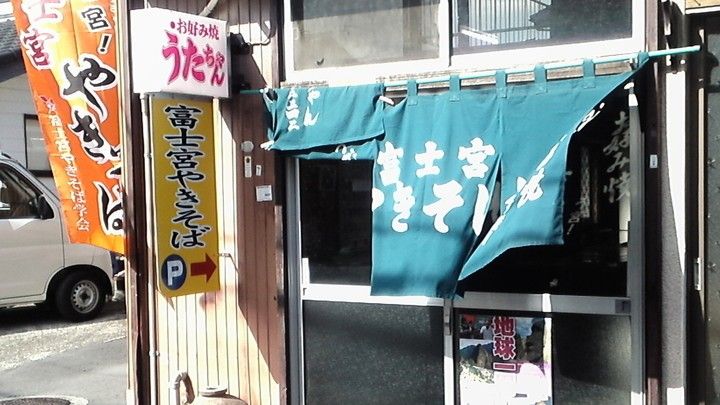 (Source: 食べログ)
Regional Gourmet: Fujinomiya Yakisoba
Fujinomiya Yakisoba won the grand prize twice in B-1 Grand Prix that is a competition for B-kyu gourmet. B-kyu gourmet or B-class gourmet refers to a casual inexpensive regional food. The fried noodle uses chewy noodle, fried pork fat, Fujinomiya kogen (plateau) cabbage, and spring water from Mt. Fuji. Shaved dried sardine top it off, and the aroma will simulate your appetite.
Staple, Local Food
Fujinomiya Yakisoba (600 yen) includes special homemade sauce, fried pork fat and lots of local cabbage. It is served with shaved dried sardines and dried seaweed flakes. You can also sprinkle red chili pepper that is provided on the table for a different flavor.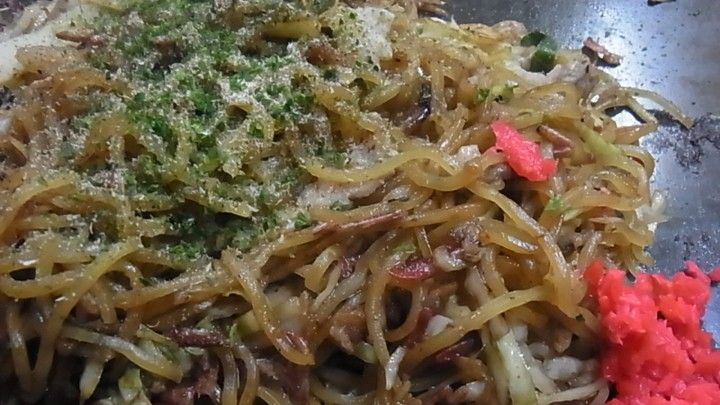 (Source: 江戸ソバリエ プランツのしみじみブログ)
Delicious Combination of Yakisoba and Okonomiyaki
Shigure (600 yen) is a combination of Fujinomiya Yakisoba and okonomiyaki (savory pancake). This large portion dish consists of cabbage, green onion, meat, squid, small shrimp and shredded kelp.  You won't want to miss their special Yaki-onigiri (grilled rice ball-400 yen) that is wrapped with shiso leaf.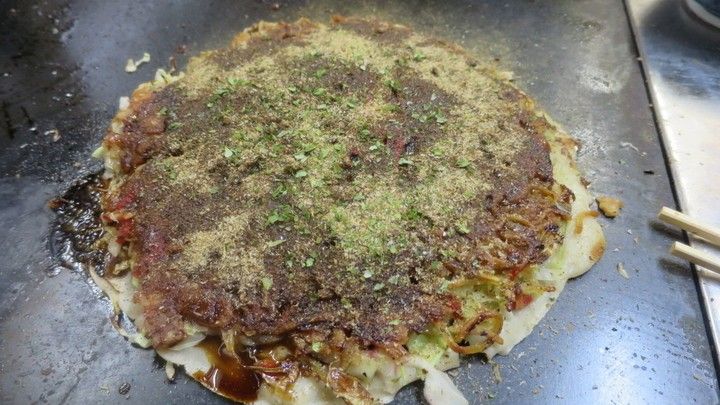 (Source: 宮男のダラダラ日記)