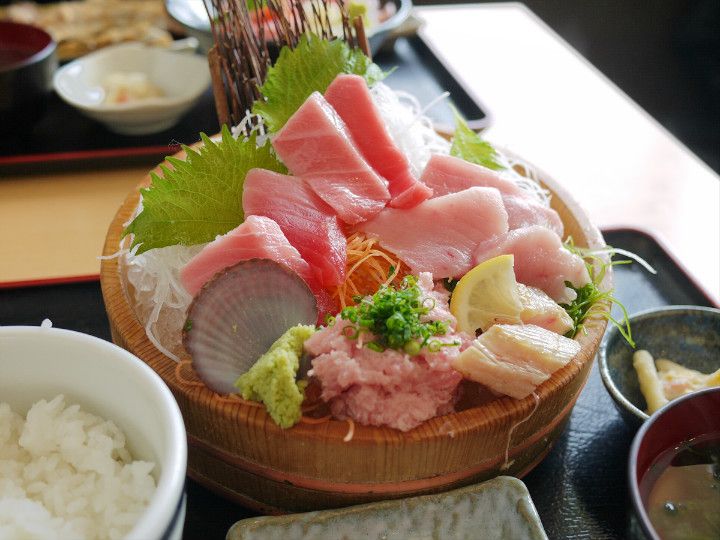 The restaurant Totosuke is located on the second floor of Magurokan in Shimizu Uoichiba Kashinoichi fish market. They offer fresh local fish from the Port of Shimizu. The port is one of the largest fishing ports in Japan, and many people visit it for fresh fish that are in season. Totosuke is known for its fabulous selection of tuna. The owner of the restaurant has been involved in the tuna industry for a long time, so he knows everything about tuna. You can also overlook the ocean from the restaurant, and you will enjoy the Port of Shimizu with your eyes as well as your palate.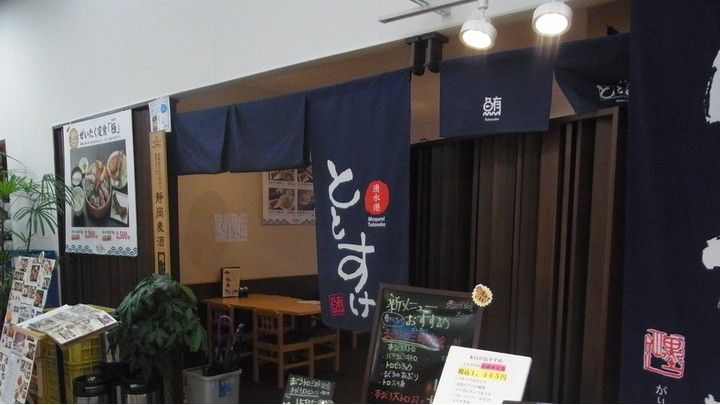 (Source: 食べログ)
Only at this Restaurant: Delectable Totosuke-age
Totosuke-age is a fried tuna kama (collar) with their special sweet soy sauce. It comes with any combination plate. Kama is a valuable part of tuna because there are only two pieces per fish. Totosuke-age is crispy on the outside and fluffy on the inside. This is a dish that you can't have anywhere else in Japan.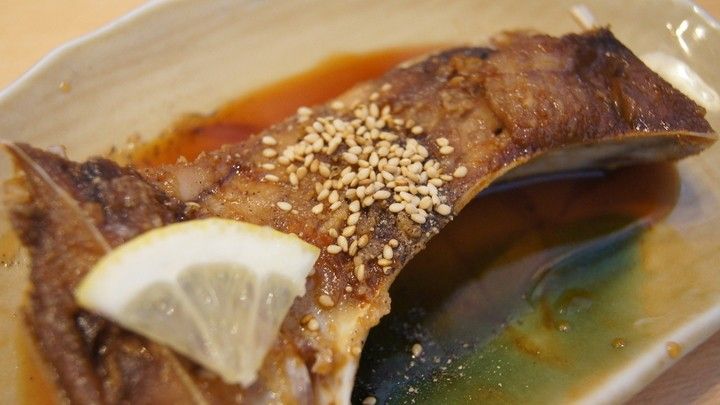 (Source: 食べログ)
Most Popular Item: Tuna Extravaganza
The most popular choice at this restaurant is Maguro Toro Zanmai Teishoku (all tuna combination - 1,620 yen). It consists of five kinds of tuna sashimi (bluefin tuna chutoro , albacore tuna toro, grilled marinaded tuna, bigeye tuna and scraped toro), Totosuke-age, rice, miso soup and a small side dish. Toro is a fatty belly of tuna, and chutoro is slightly fattier than regular toro.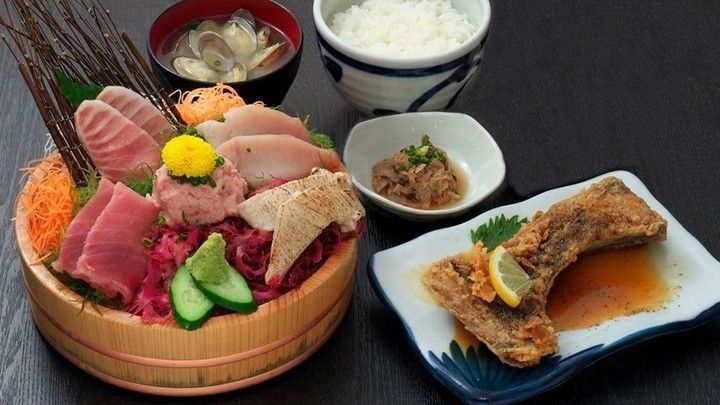 (Source: ととすけ)
Large Portion and Satisfying Meal
Totosuke Teishoku (2,300 yen) is also popular at this restaurant. It is a combination of over ten kinds of fresh seafood, Totosuke-age, rice, miso soup and a small side dish. The large dish will satisfy any appetite. It also comes with Shimizu's specialty fresh shirasu (baby sardine) and sakura ebi (Sergia lucens). *Frozen products are used during the off season.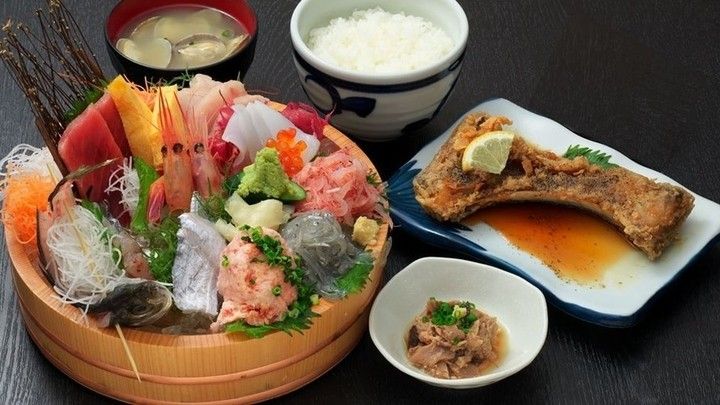 (Source: ととすけ)