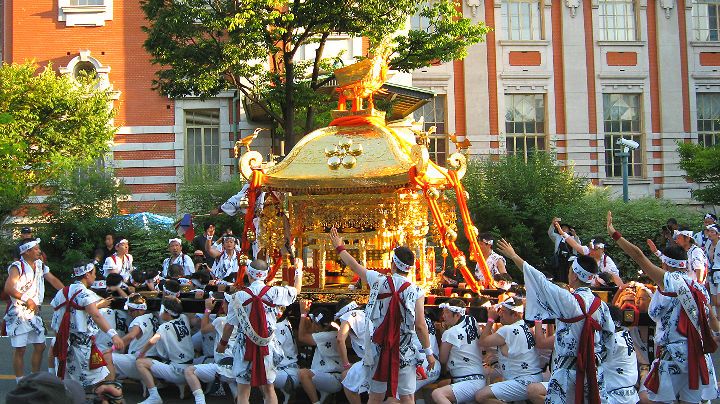 Counted as one of the three major festivals in Japan, Tenjin Matsuri is a traditional festival that has over 1,000 years of history. This is the most symbolic festival in Osaka, and it is held at the Osaka Tenmangu shrine and the surrounding vicinity. The deity of scholarship, Sugawara no Michizane, is enshrined in the shrine. The highlight of the festival is the combination of two parades called Togyo (migration of deity). The parade in the city of Osaka is called Riku-togyo. The second parade is called Funa-togyo which is held on the river where numerous boats parade around. The climax of the festival is a firework display called Hono Hanabi that is dedicated to the deity. The impressive fireworks light up the sky of the city.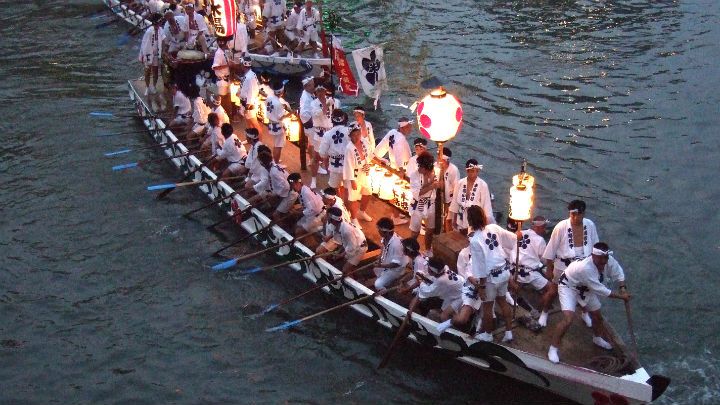 (Source: Wikimedia Commons)
A Procession of over 3,000 people: Riku-togyo
Riku-togyo is a migration of the deity on land. Over 3,000 attendants of the deity in beautiful costumes parade for 3 km from Osaka Tenmagu to a bridge which is the departure point of the following parade Funa-togyo. It is very impressive to see everyone start the parade at the same time with a signal of a taiko drum.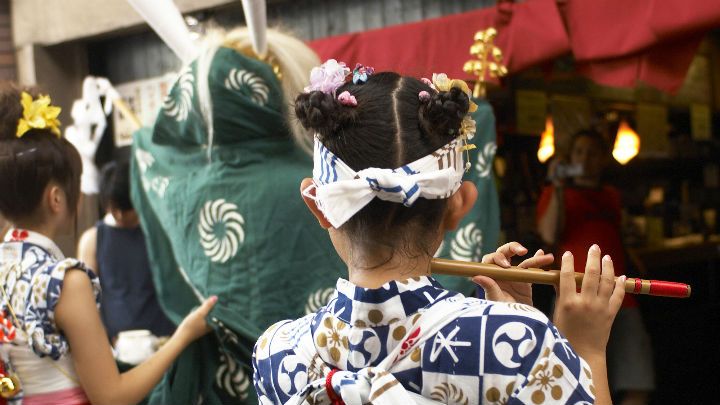 (Source: PIXTA)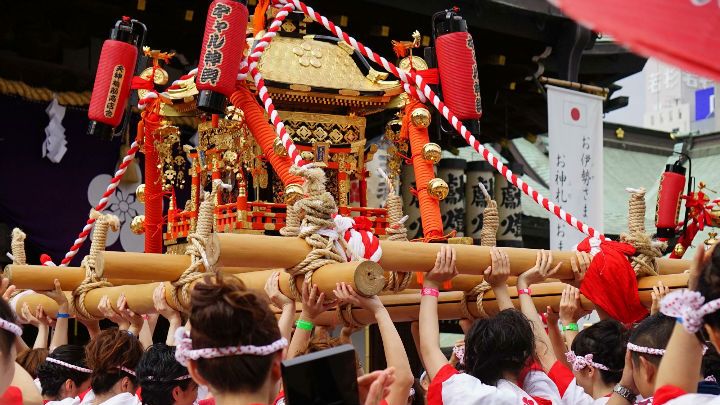 (Source: PIXTA)
Splendid and Extravagant Parade: Funa-togyo
The divine vehicles and the taiko drums are carried on boats. Over 10,000 people are on board on more than 100 boats. The boats depart from two bridges, and proceed for a few hours for about 7 km on the river. This is a ritual to show the deity the everyday life of people. In addition to the divine boats, there are festival boats where various figures are on display to liven up the festival.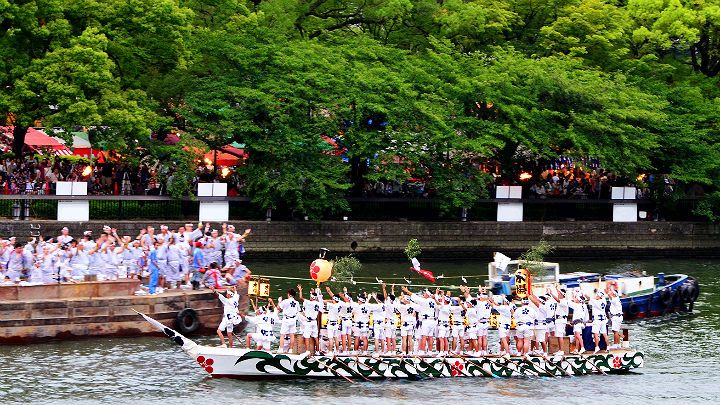 (Source: PIXTA)
Climax of the Festival: Votive Fireworks
During the Funa-togyo, fireworks are displayed to conclude the festival. Over 5,000 amazing fireworks are set off from both sides of the river. The fireworks reflect beautifully on the surface of the river. There are many food stalls by the river as well. This is the pinnacle of the festival's large excited crowd.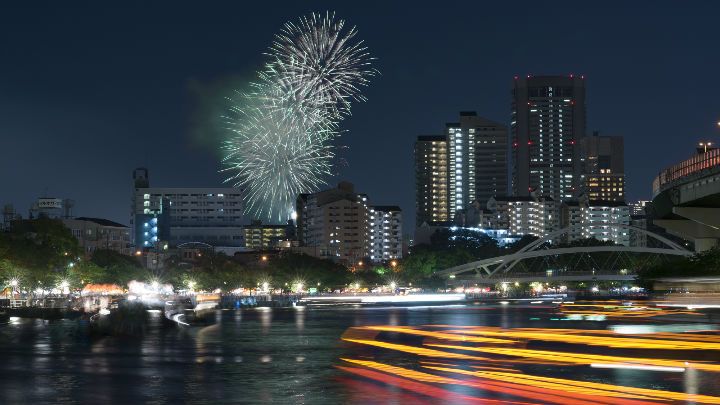 (Source: PIXTA)