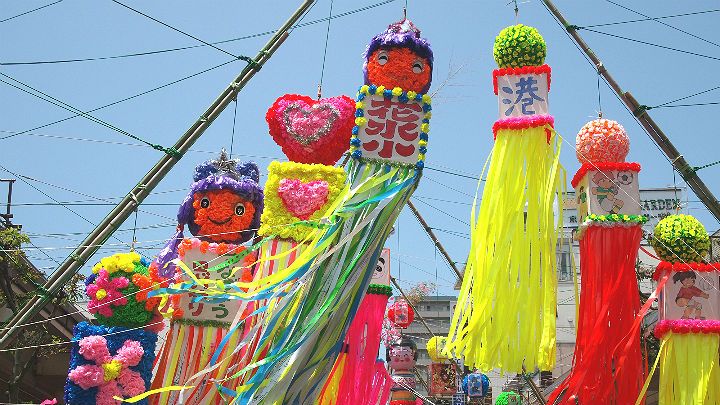 The Shonan Hiratsuka Tanabata Matsuri is counted as one of the top three Tanabata Festivals in the Kanto area of Japan, whose magnificent Tanabata decorations are even called the best in Japan. 500 of the glorious bamboo decorations of the festival are placed around the center of town and in the main area you can find the "Shonan Star Mall," and the "Beniya Pearl Road" on display in an area spanning hundreds of meters. Of the decorations you can find some giant ones reaching over 10 m tall. Before the festivities, the "Shonan Hiratsuka Princess Orihime Selection" beauty pageant is held to decide the most worthy contestant of Princess Orihime (Vega deity who is the brightest star in the Lyra constellation - a major character in the Tanabata legend). The festival is also famous for its vast amount of food stalls which allow you to enjoy a wide variety of gourmet during the celebrations.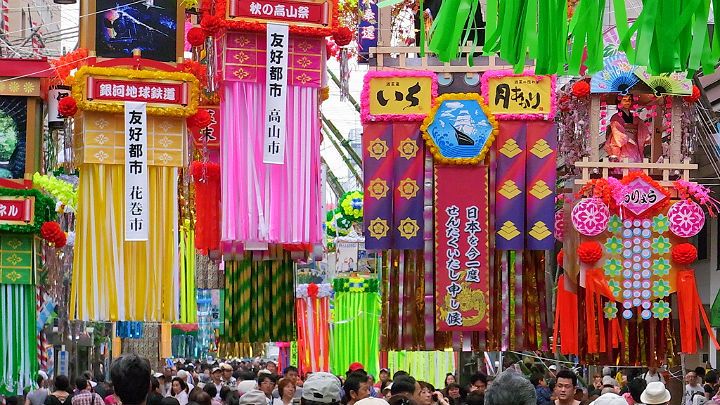 (Source: wikipedia)
Elaborate bamboo festival decorations
In the main area in the Shonan Star Mall and Beniya Pearl Road sections, you can find elaborate bamboo decorations based on popular themes and characters from the year covering an area that is hundreds of meters long. It is because of these magnificent displays that this festival is considered to have the most beautiful Tanabata decorations in all of Japan.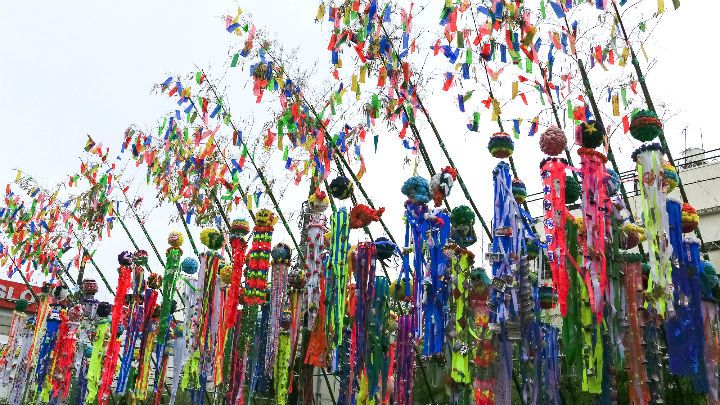 (Source: PIXTA)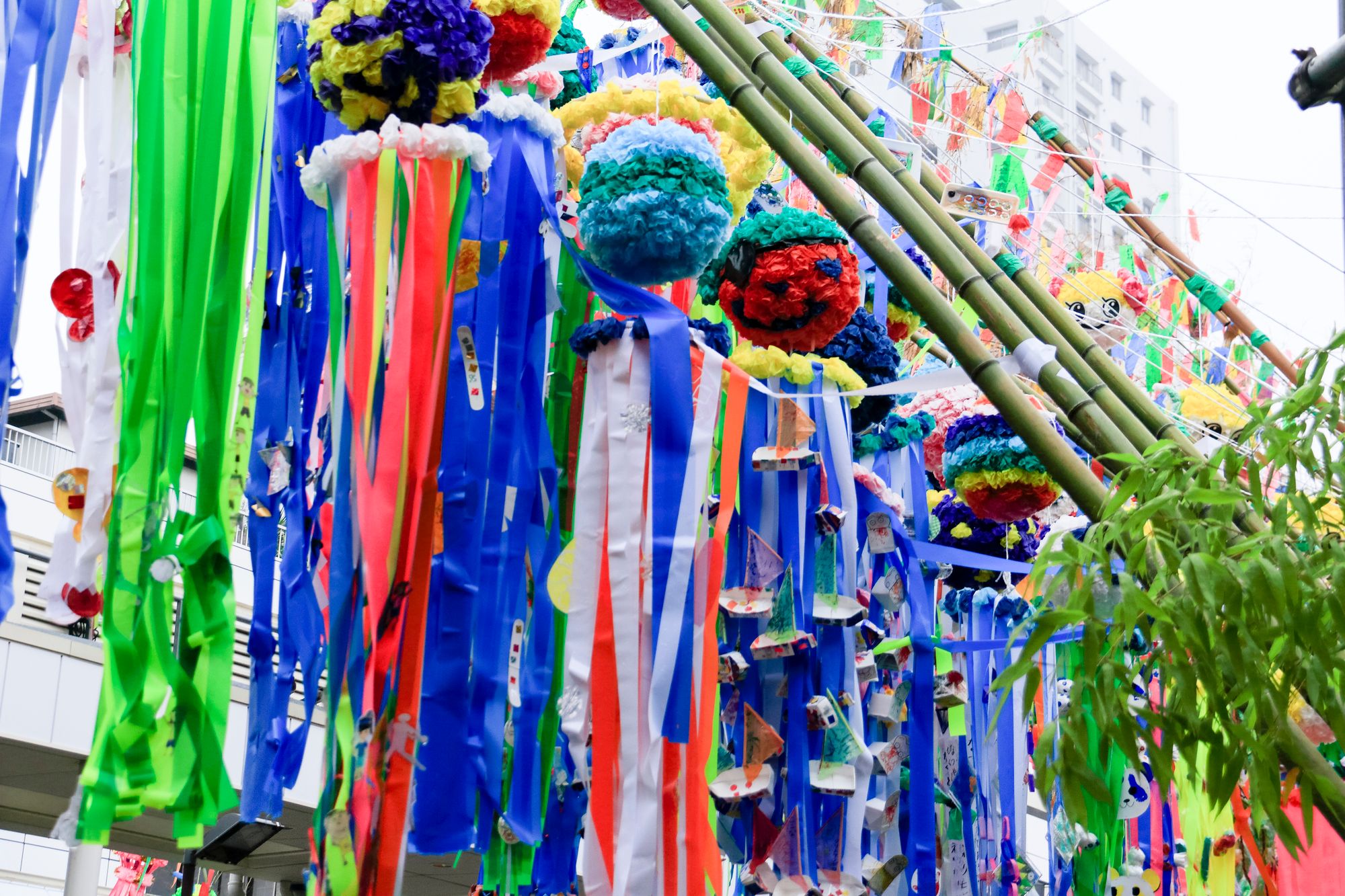 (Source: PIXTA)
Sparkling night full of Tanabata decorations
At night, one can enjoy fantastical scenes you can't find during the day thanks to the colorful decorations illuminated by shining lights. The miraculous sparkling Tanabata decorations are without a doubt a must see at night.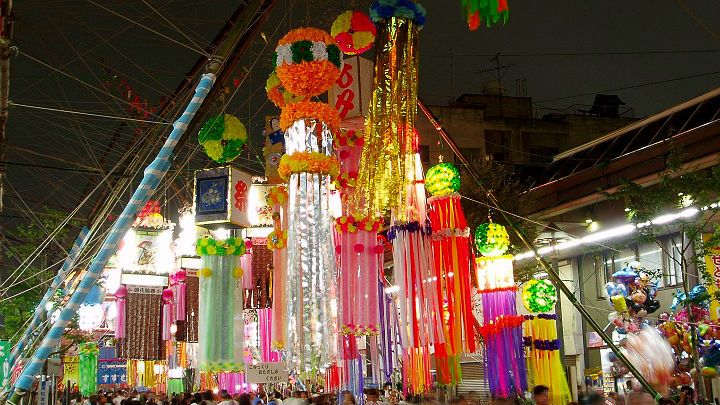 (Source: wikipedia)