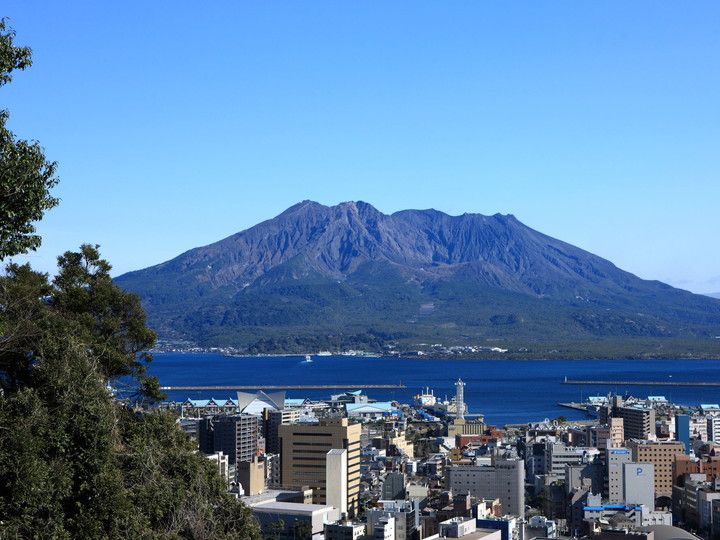 Mt. Shiroyama is 107 m high and is located in the heart of Kagoshima city. Over 600 native species of temperate and subtropical plants grow in the area, such as over 400-year-old camphor tree and ferns. It has a well-maintained walking path, so you can take a walk while watching birds and insects. From the observation deck on top of the mountain, you can see Sakurajima which is a symbol of Kagoshima and Kinko Bay as well as the downtown of Kagoshima city. On a sunny day, you can see the Kirishima mountain range in the north and Mt. Kaimon in the south. A beautiful night view also can be seen from here making it a popular dating spot.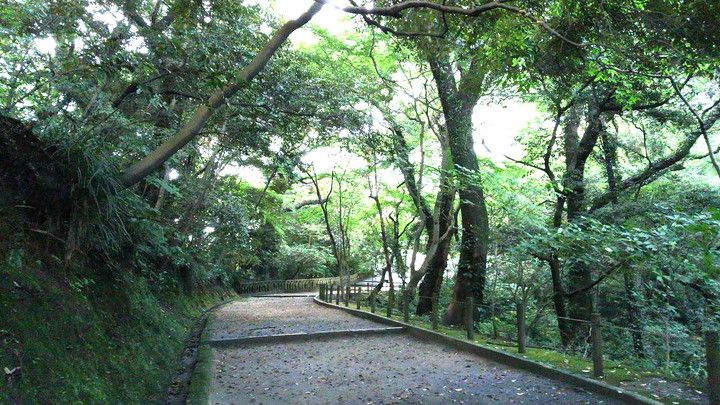 (Source: Freeでだらだらな日常)
Shiroyama Observation Deck
Shiroyama Observation Deck draws many visitors for an expansive view of Sakurajima. Sakurajima still demonstrates a lot of volcanic activity, and you can see the smoke coming out of the crater everyday. The beautiful combination of Sakurajima and Kinko Bay is breathtaking.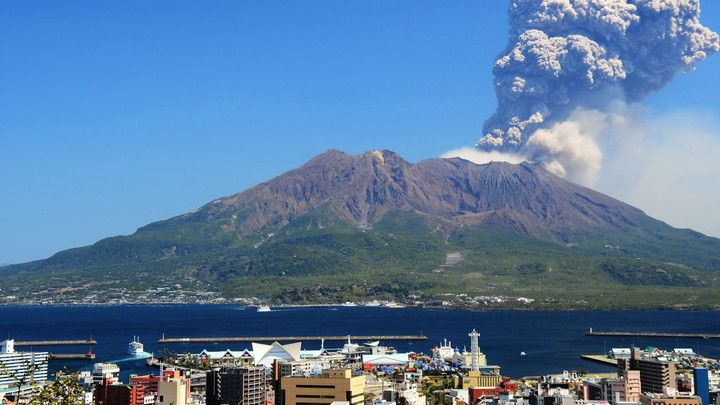 (Source: pixta)
Naples of the Orient
Shiroyama Observation Deck offers a beautiful view at night as well as in the day. The mountain and the ocean create a perfect background for the twinkle lights of the city. This magnificent view is known as "Naples of the Orient."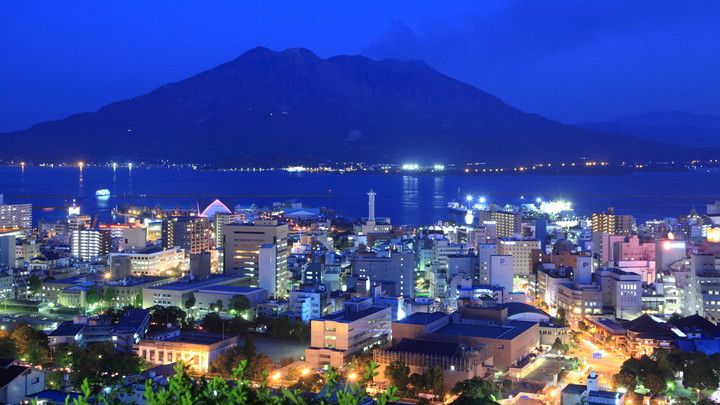 (Source: pixta)
Saigo Cave
As a samurai and a politician, Saigo Takamori was one of the most influential figures from the Edo through the Meiji period. The Seinan War was triggered by Saigo in 1877. When Saigo and his soldiers were cornered by the army of the government, they were using this cave as a place to hideout. It is said that they spent their last five days in this small cave.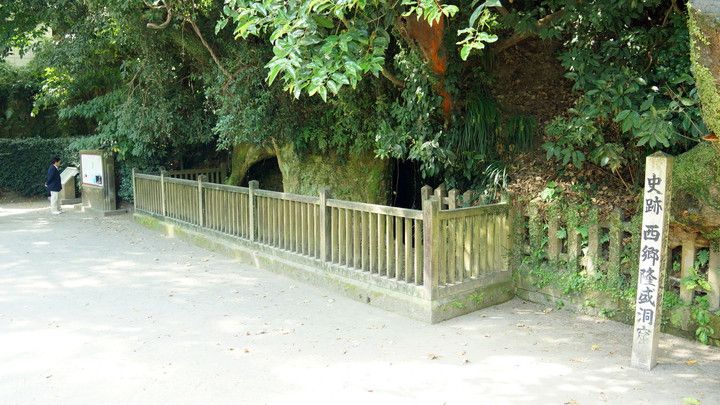 (Source: pixta)