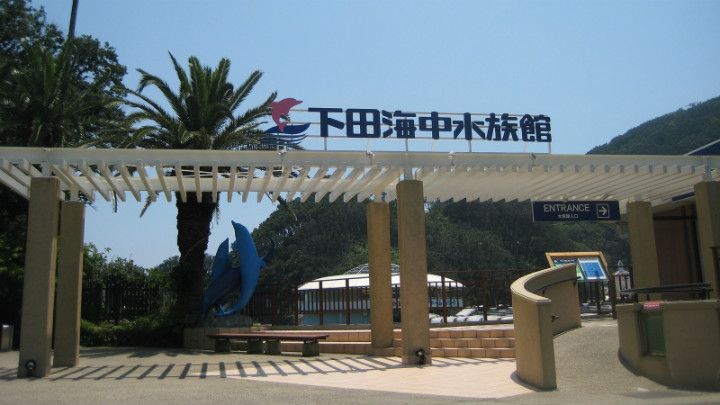 (Source: なんとかなるでしょ!)
Dolphin Snorkel: Swim with Dolphins
This aquarium makes your wish to swim with dolphins come true! The dolphins in the cove are very friendly so they will come closer as you start swimming. 6,500 yen per person (excluding rental fee needed for snorkeling gear).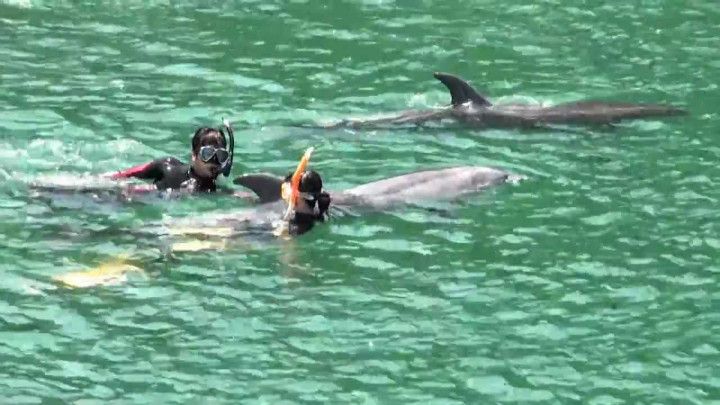 (Source: youtube)
Child-safe Dolphin Beach
Dolphin Beach, where visitors can play with dolphins in the shallow area of the inlet, is safe for children as well. This is recommended for families and make sure to bring a spare piece of clothing so it is ok to get wet. The dolphins are adorable seen from up close. Participation fee per person is 1,500 yen.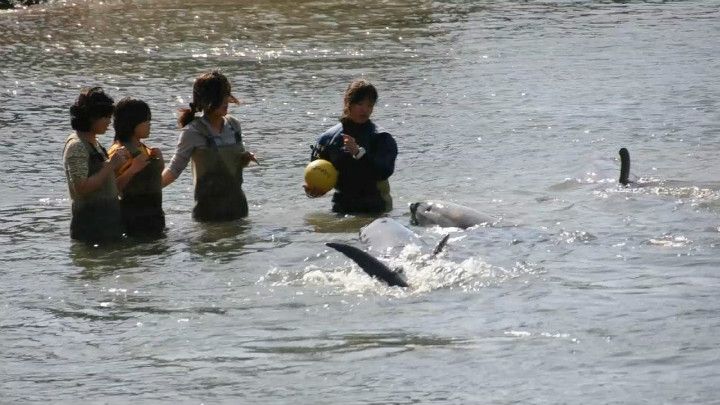 (Source: youtube)
See a Dolphin Show from a Boat
If the timing matches, you can watch one of the dolphin shows that take place in the cove from a paddle boat. Watching the show from the stage itself has a great impact! There is a separate fee, please inquire at the aquarium.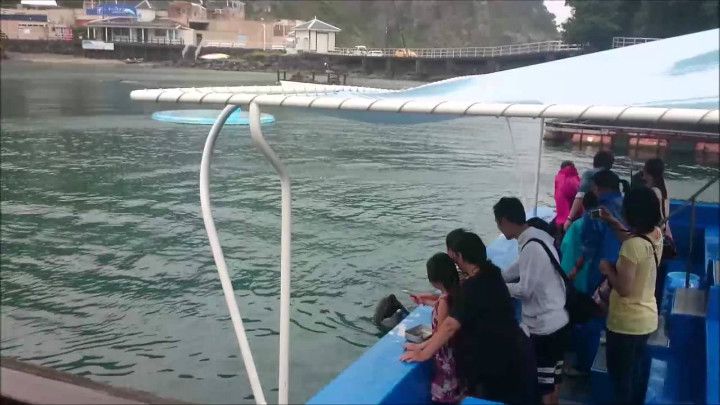 (Source: youtube)
Many Different Shows
There are not only dolphin shows in this aquarium but many others featuring different animals. Seals and penguin shows are scheduled in slots so you can plan and tour accordingly.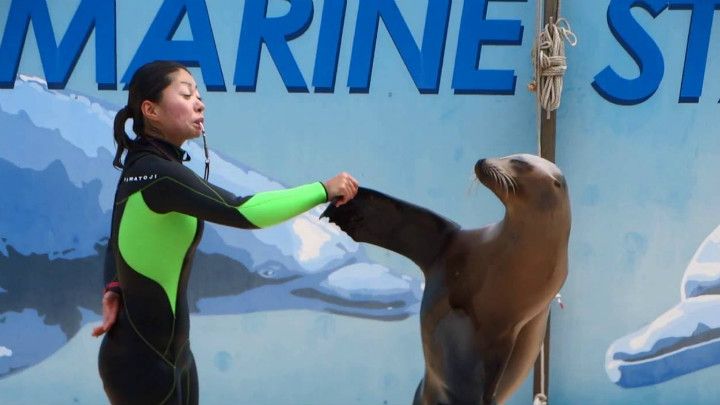 (Source: youtube)
Feeding Time in a Big Tank
In the giant fish tank inside the aquarium ship "Aqua Dome Perry," you can watch as divers feed the fish. The sight of the huge rays enjoying their food is very cute.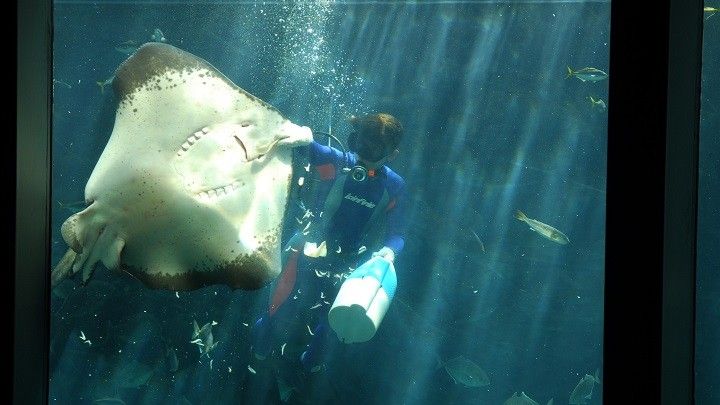 (Source: Atsu`s digicame Diary)
An Aquarium in a Natural Inlet
The reason why the dolphins at Shimoda Aquarium are so lively is because of the structure of this aquarium. The dolphins are trained and put on show in the natural inlet, so they can interact with humans while they are living freely in the ocean.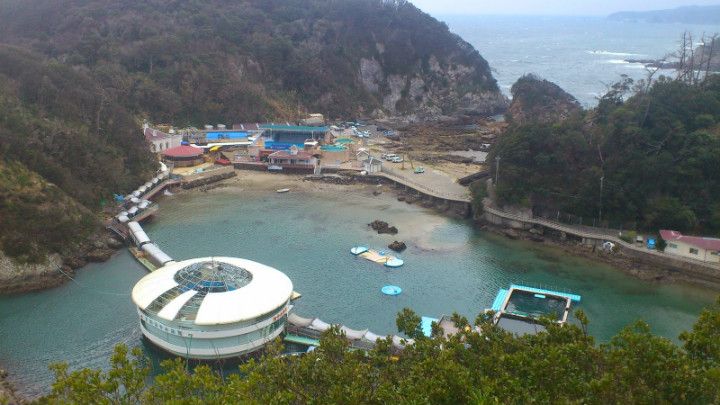 (Source: about:blank -あばうと・ぶらんく- )
Dine While Watching Dolphins
In the restaurant The Dish, guests can dine with a view of the dolphins in the inlet. Aim for the counter seats by the window. You can enjoy Izu and Shimoda specialties and dishes with fish that have been caught in the Izu ocean.