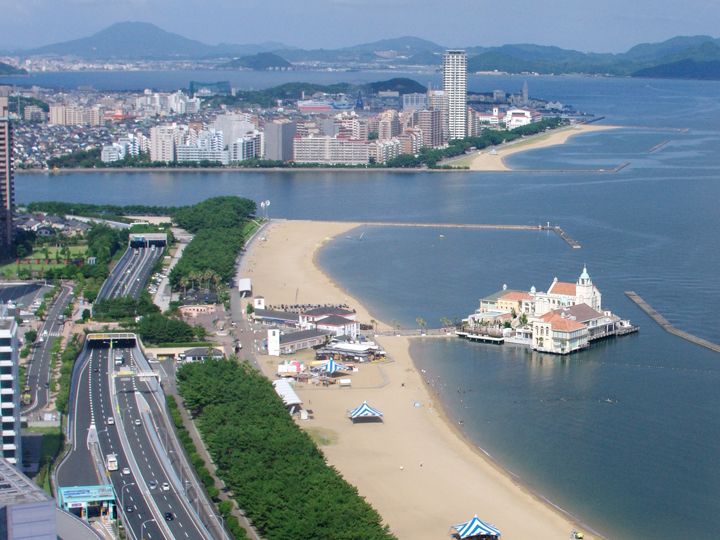 The artificial beach Seaside Momochi Beach Park, or Seaside Momochi Kaihin-koen, is located between Hataka Bay and the north of Fukuoka Tower in a modern building district. This is a resort beach where white sand stretches for 1.5 kilometers from east to west. In the complex facility Marizon located in the center of the beach, there are restaurants and shops. This is an urban oasis where many people enjoy playing in the water, beach volleyball and marine sports in summer. At night, you can feel the romantic atmosphere with illuminations reflecting off the surface of the water. This is also popular as a date spot.
Marizon, where you can feel refreshed in the big city
The complex facility Marizon is located in the center of the beach. They have restaurants, shops and also hold many events. At "The Outdoor Brick Square" or "Okunai Renga Hiroba," you can also take a break with your own snacks. This is a prime spot for shopping and dating in front of the blue sea and beach beneath the open blue sky.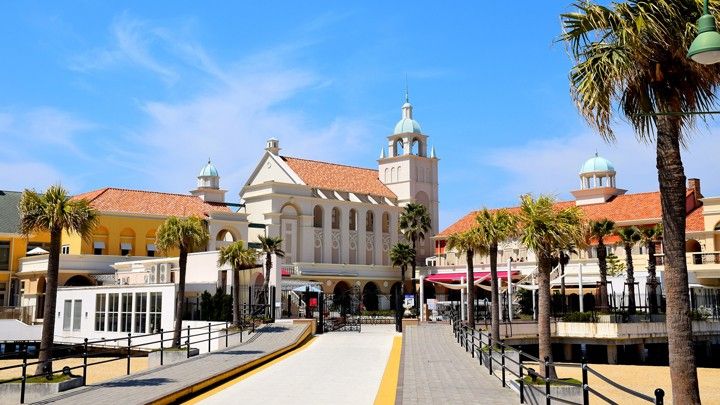 High speed vessel "Uminaka Line"
"Uminaka Line" is a high-speed vessel which departs from Marizon. When you take the train and the bus from Momochi to Umi no Nakamichi, it takes 1.5 hours. But it is only a 20-min ride one way by "Uminaka Line." Experience a refreshing cruise while looking at Fukuoka Dome and Fukuoka Tower in the far distance!
Night view from Seaside Momochi
At night, Seaside Momochi Beach Park is decorated with illuminations of the building district. The view with the reflection of the buildings is very romantic. This is a true urban beach. You can clearly see the illumination of Fukuoka Tower, so this is a popular date spot during the day and at night.