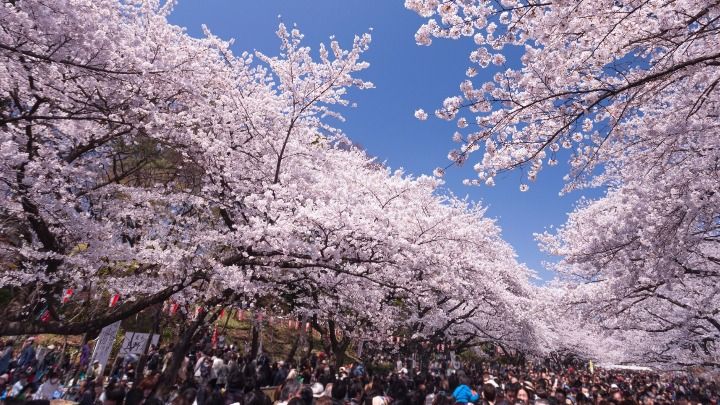 Ueno Onshi Park, opened in 1873 and commonly known as Ueno Park, boasts a size of about 530,000 square meters. Located in central Tokyo, it has the feel of an oasis in the hustle and bustle of a big city; blending nature, culture and entertainment into one. Its reputation as being one of the best sites for viewing cherry blossoms attracts many tourists each year, both domestic and international. Also on the premises are the National Museum of Nature and Science and the Tokyo Metropolitan Art Museum. With Ueno Zoo, another big attraction on the site where you can see giant pandas, the park offers all types of entertainment for everyone, in addition to a beautiful view of cherry blossoms.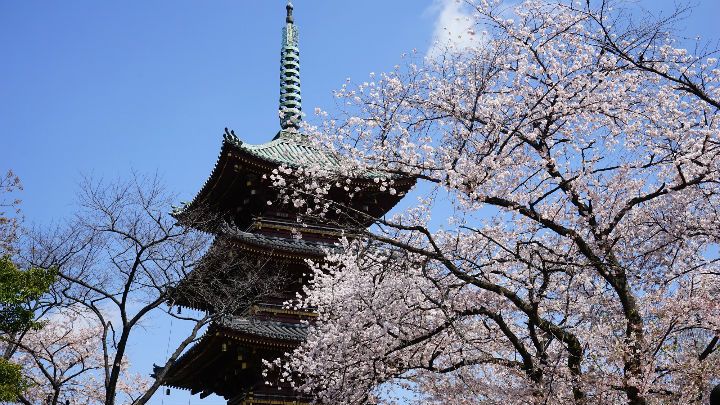 (Source: PIXTA)
Enjoy the view of cherry blossoms
Ueno Park is known to be one of the best sites in Tokyo for viewing cherry blossoms. Each year, numerous visitors come to the park in search of a beautiful view of the flowers. The season starts towards the end of March and ends in early April. You can see as many as 800 cherry trees of 40 different kinds in bloom during that period.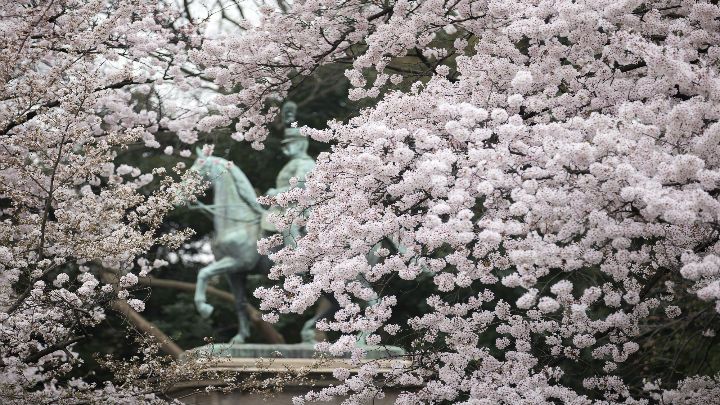 (Source: PIXTA)
Cherry blossoms illuminated at night
Viewing cherry blossoms in daylight is good but Ueno Park makes it even better at night! During the period of full bloom, from the end of March to the beginning of April, trees are illuminated from 5:30–8 pm, giving them a different look from daytime. The sight of blossoming trees shining against the dark background of the night is too pretty and precious to miss!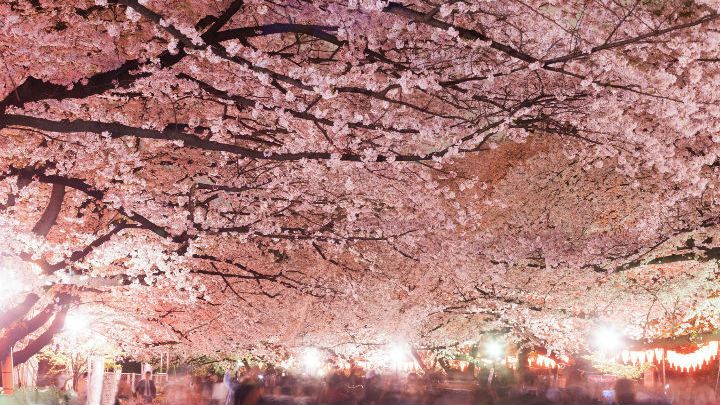 (Source: PIXTA)
Enjoy cherry blossoms on water
A big pond, Shinobazu-no-ike, graces the premises of Ueno Park. Another good way to enjoy cherry blossoms is from a small boat which you can rent for a fee starting at 600 yen for half an hour. Tokyo Skytree is also nearby so you can enjoy both at the same time.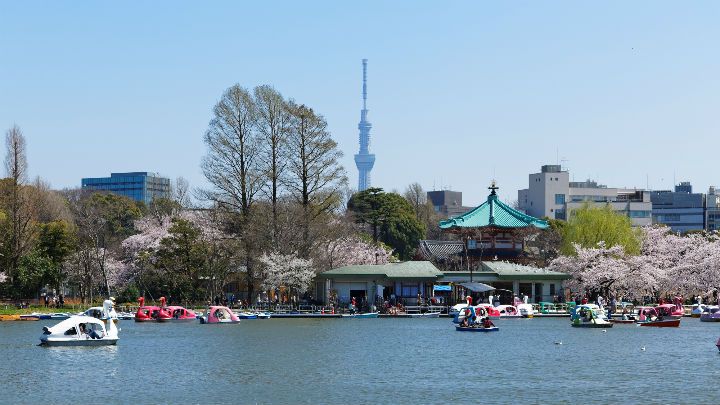 (Source: PIXTA)