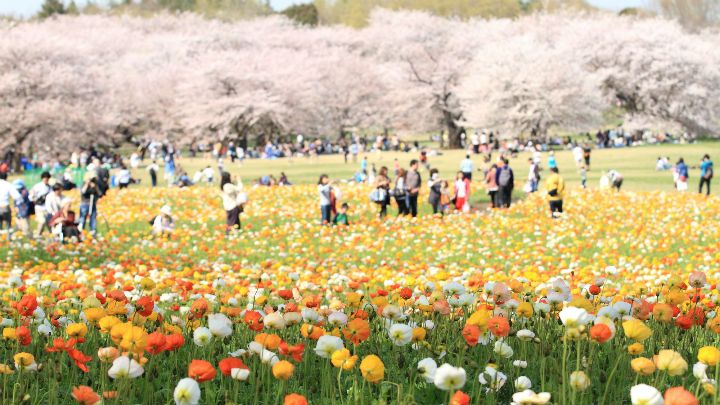 Showa Memorial Park is a large park whose charm lies in its expansive area of about 180 hectares. The large park has 1,500 trees of 31 sakura (cherry blossom) species, from the early-blooming kawazu-zakura to the later-blooming sato-zakura. During spring, flower festivals are held where visitors can appreciate the collaboration of 200,000 rape flowers and 180,000 dame's violets with the sakura. It is well worth seeing, as the large scale of the park makes everything look dynamic.
Sakura Garden
In the sakura garden, located almost in the center of the park, there are around 200 sakura trees mainly of the somei-yoshino variety. Around this area, there is a lot of grass so you can have a relaxing hanami (flower viewing).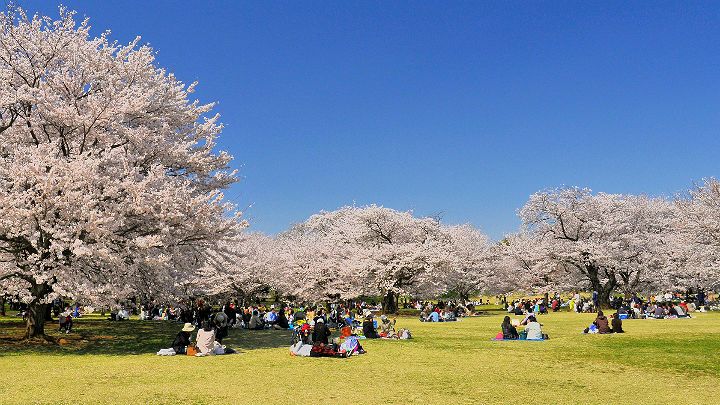 (Source: PIXTA)
Collaboration of Sakura and Rape Flowers
The most beautiful thing in Showa Memorial Park during this time is the collaboration of sakura and rape flowers. Once the sakura start blooming, the rape flowers follow and display a symphony of white and yellow. Together with the blue sky, it creates a view in front of your eyes that looks like a painting.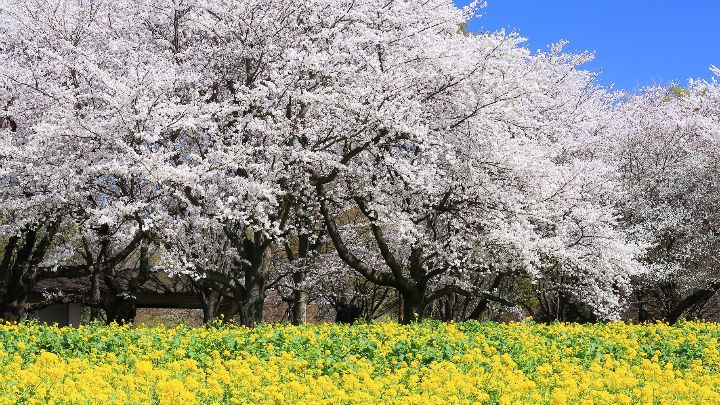 (Source: PIXTA)
Flower Festival
From late March until late May, Flower Festivals are held in Showa Memorial Park, where visitors can enjoy many kinds of flowers. At the beginning of spring, you see plum blossoms which are followed by the vivid colors of sakura, rape flowers, tulips, azalea and poppies.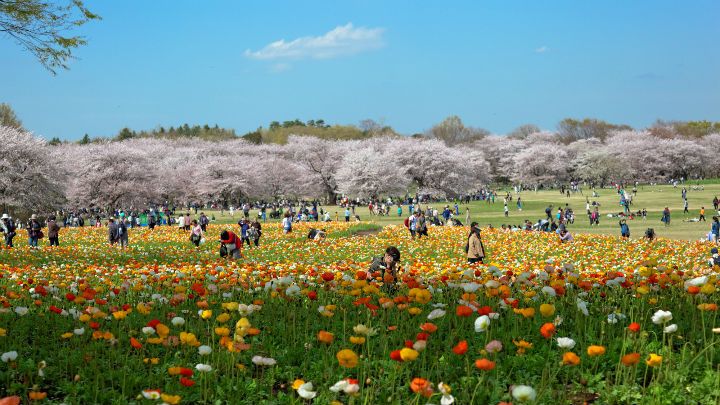 (Source: PIXTA)
Carpet of Moss Phlox
Moss Phlox blooms later than somei-yoshino sakura. During full bloom, it appears like a carpet of sakura. There is not only pink but also reddish purple, blueish purple and white, allowing us to see beautiful gradations.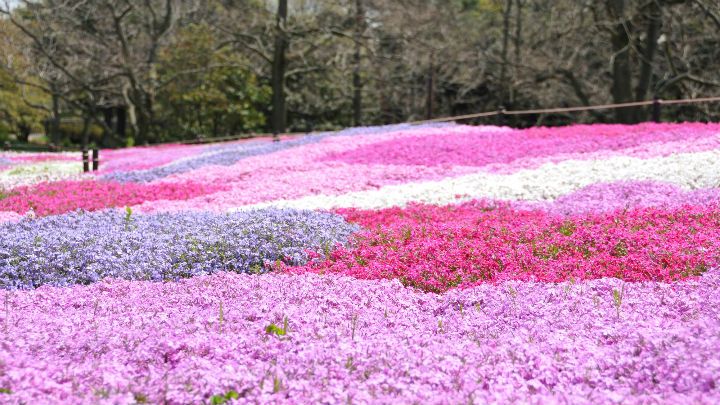 (Source: PIXTA)
Take Full Advantage of the Park
While Showa Memorial Park has great views of flowers, it also has a great number of activities. Within the many attractions like giant slides or water games, the most popular is the giant trampoline "Kumo no Umi (sea of clouds) - Fuwa Fuwa Dome." You can hop and jump and play as your heart desires.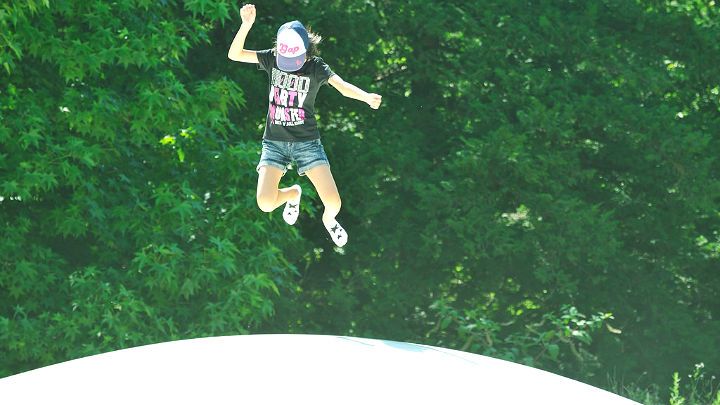 (Source: ajari / flickr)