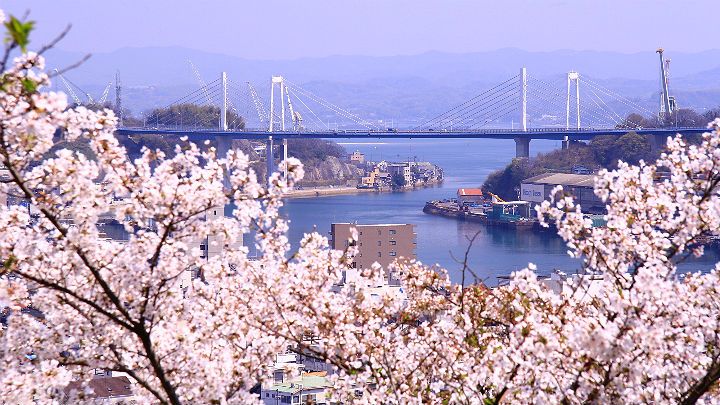 Onomichi, Hiroshima, is a hilly town with a beautiful view on the Seto Inland Sea and its islands. Senko-ji Park is located on a mountain, at the end stop of a ropeway. Senko-ji Park's sakura (cherry blossoms), blossoming on Mt. Senko-ji at 144.2 meters high, are selected as one of "Japan's top 100 sakura spots"; here, you can enjoy about 1,500 sakura trees of the somei yoshino and shidare zakura (hanging or weeping sakura) variety. Senko-ji (temple) is located next to the park and has an observatory, from which one can see the town of Onomichi and the Seto Inland Sea; you can enjoy a scenic collaboration of the ocean, mountains and sakura.
Mt. Senko-ji Ropeway
Senko-ji ropeway connects the center of Onomichi and Senko-ji Park in three minutes. From its windows, you can not only appreciate the sakura of Senko-ji Park but also the townscape of Onomichi with its beautiful ocean and hill views. The prices are reasonably set at 320 yen for adults and 160 yen for kids.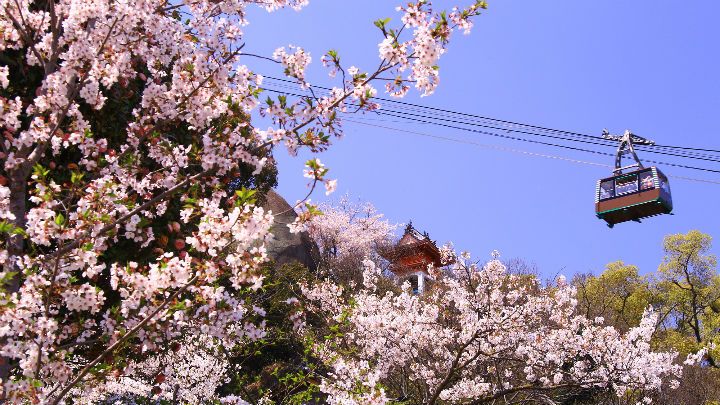 (Source: PIXTA)
Remarkable View from Observatory
Senko-ji Park has many sakura viewing spots; however, the most recommended one is the observation deck at the top of Mt. Senko-ji. You can enjoy a 360-degree panoramic view and see various islands that are scattered near and far in the Seto Inland Sea. It is also a popular spot for couples, as it has a beautiful evening view when the sun starts setting.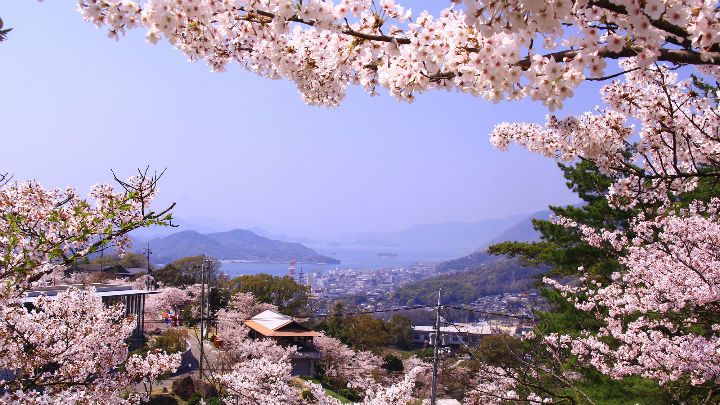 (Source: PIXTA)
Illuminated Night Sakura
Senko-ji Park is decorated with traditional Japanese lanterns known as "bonbori," whose warm lights illuminate the sakura at night. The bonbori have spring-themed haiku written on them, that look as if they are floating in the dusk. Here, you can see night sakura in a great atmosphere.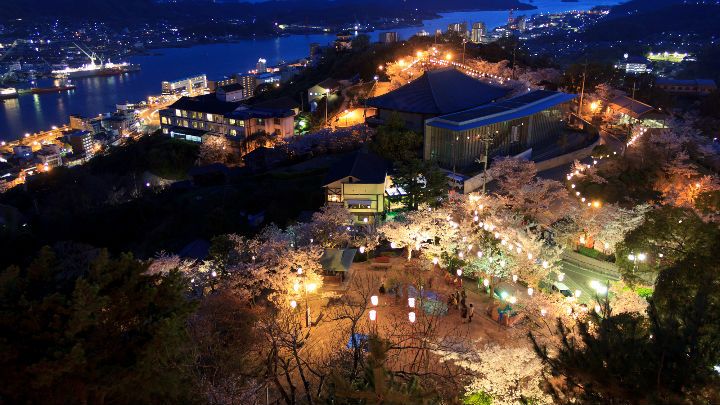 (Source: PIXTA)
Senko-ji
Senko-ji is said to have been built in the year 806. It has many attractive areas such as the main hall painted in red and sticking out of a steep mountain cliff, the bell tower that produces a soothing and beautiful sound, a ball-shaped rock "tama no iwa," and the rock-separating pine tree "iwawari no matsu." The view seen from the main hall is quite extraordinary.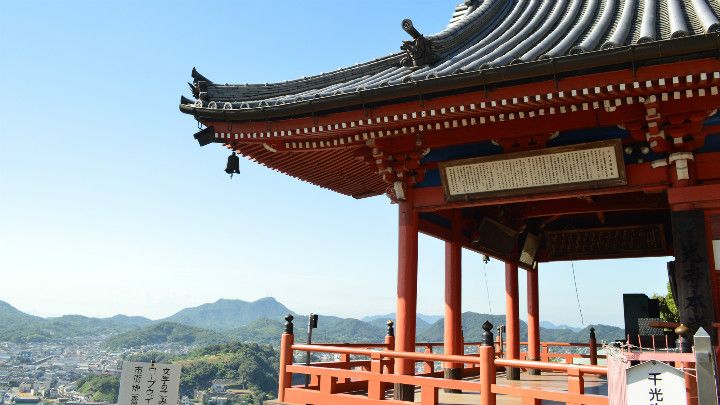 (Source: PIXTA)