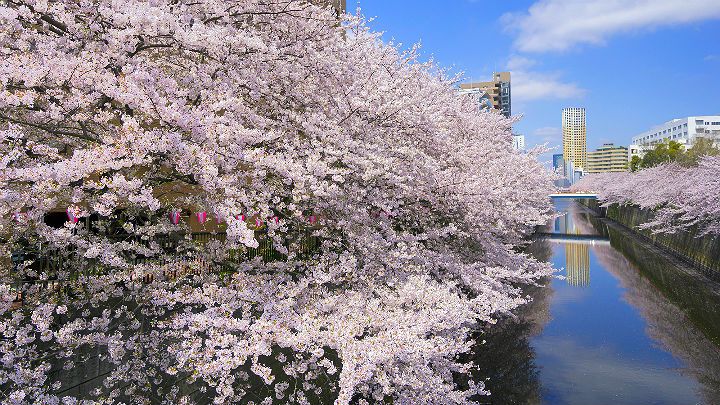 Meguro river flows 8 km through the city center into Tokyo bay. Especially between Ikejiri-Ohashi Station and Meguro Station, the river is among Tokyo's top famous spots with approximately 800 trees of sakura (cherry blossoms) blooming proudly. Between Nakameguro and Ohashi, there are sometimes amazake (sweet sake) and mochi (rice cakes) served. There are cafes and small shops in the area along the river, a good place to enjoy a quiet walk. There are also restaurants and bars where you can dine while looking at the sakura, this is highly recommended for seeing the lit up cherry trees in the evening. During winter, this place is known for its illuminations.
Arch of sakura
The highlight of the view of Meguro river is the rows of sakura trees lined up along both sides of the river. During the period of full bloom, usually between late March and early April, they form a grand arch over the river. There are over 800 Somei yoshino, most common type of cherry tree, blooming beautifully.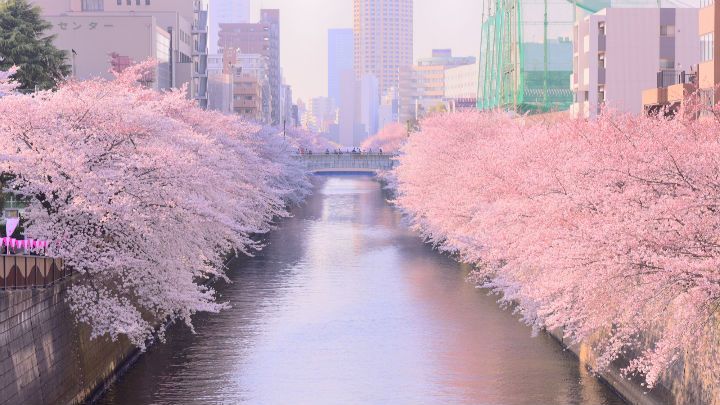 (Source: PIXTA)
Light up
During the season of sakura, lights are turned on between 18:00 and 21:00. The sakura petals appearing in the darkness look fantastic and the lit up sakura reflected on the river surface adds to the great atmosphere. If you're around in spring, please take a look at these beautiful night sakura.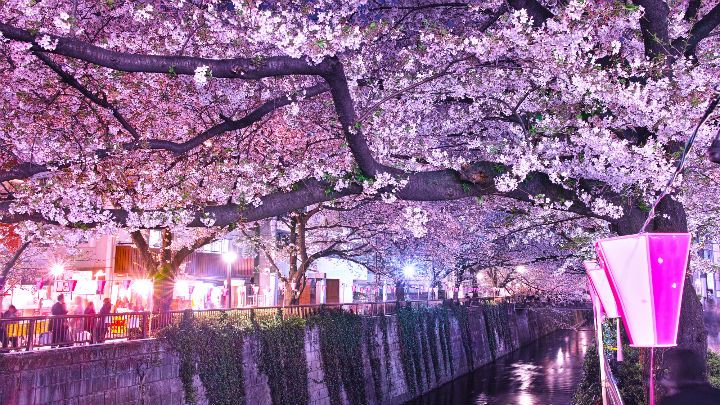 (Source: PIXTA)
Meguro river cruise
Another recommendation during the blooming season is the river cruise. A view of the blossoms can be enjoyed from the open deck of a boat. Reservation is possible even for one person as it is a shared boat. With advance reservation, it is possible to participate in the 60 minute course for 2,700 yen (same day ticket is 3,500 yen).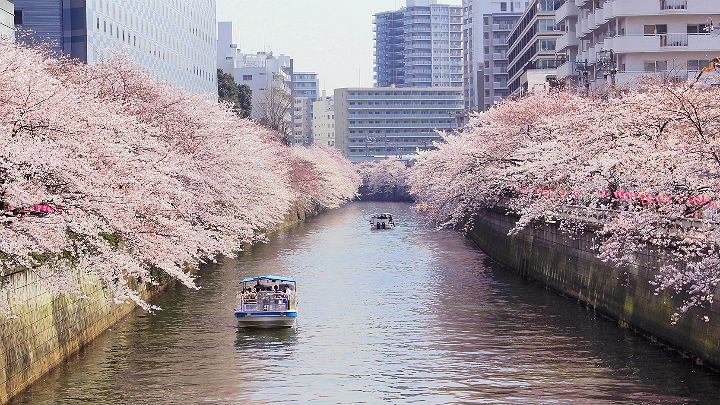 (Source: PIXTA)
Enjoy hanami in cafes and restaurants
There are many cafes and restaurants along the Meguro river. During sakura season, there are also many stands open so you can have a nice lunch while looking at the beautiful sakura. The illuminated night sakura is also well worth a look.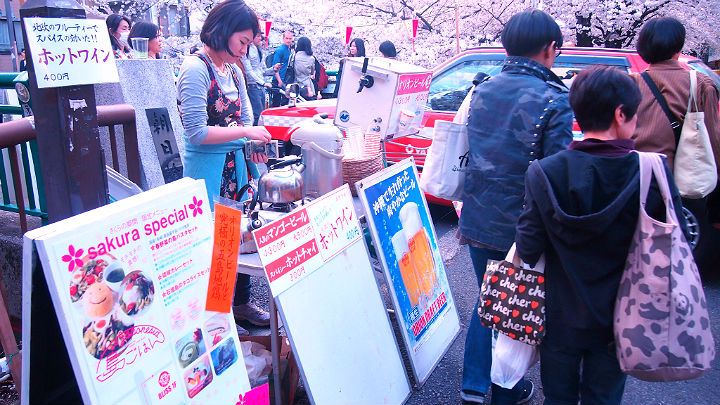 (Source: flickr / shogo4406)