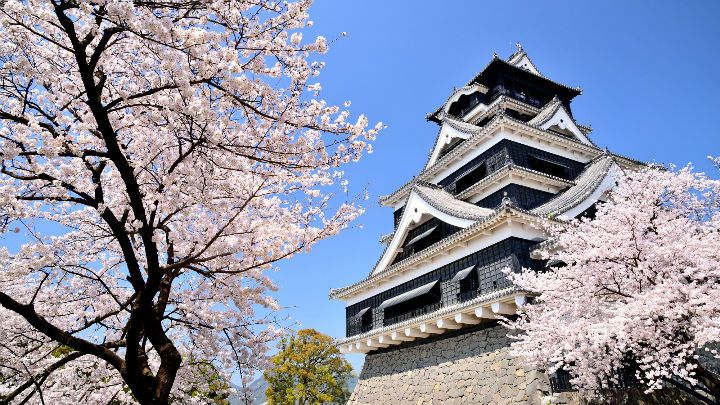 Kumamoto Castle is listed as one of Japan's top three castles. This castle is known as an impregnable fortress, and its characteristic is the solid yet elegant stonework. At 20 m, it is among the taller castles in Japan, and its black coat adds a distinctive air. Within Kumamoto Castle's grounds, there are approximately 800 cherry blossom trees, that bloom all at once when spring arrives. The contrast between the light pink of the cherry blossoms and the strong black of the castle is indescribably beautiful. We really recommend visiting at least once.
Renowned Castle Beautifully Illuminated
Kumamoto Castle is lit-up between sunset and 11 pm. During the cherry blossom season (mid-March to early April), the castle grounds opening hours are extended until 9 pm. During that season, you can see the beautifully illuminated night-time view of Kumamoto Castle at its most fascinating, a view that can otherwise only be seen from afar.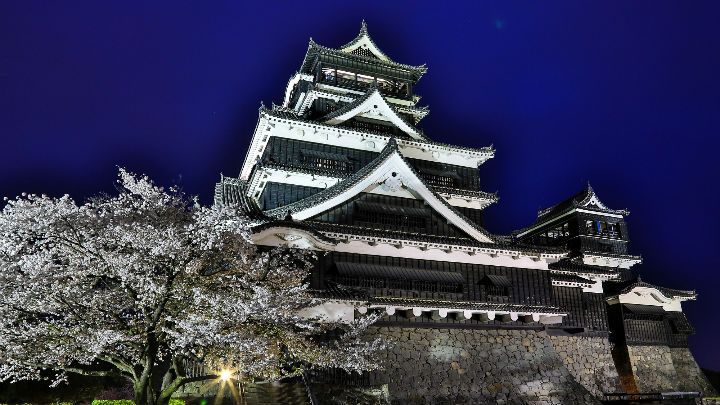 (Source: PIXTA)
Dazzling Interior
The palace of Kumamoto Castle's inner keep has been restored based on what the castle would have looked like when it was used. Visitors can enter the large hall, tea room, and more. Yellow gold sparkles on the ceiling and walls of the most ceremonious room. This is a great way to experience the luxury and elaborateness of that era.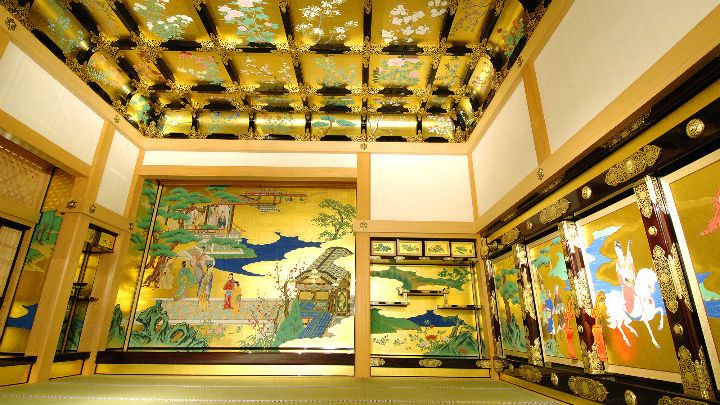 (Source: PIXTA)
Sakura-no-baba Josaien 
The area known as sakura-no-baba, meaning the cherry blossom riding grounds is located next to the Kumamoto Castle. There you can try on costumes from the feudal period, such as that of the castle lord, princess, ninja, and more, at the cultural center "Wakuwaku-za." There are also many local specialty dishes, souvenirs, and more to spend an enjoyable day in this area.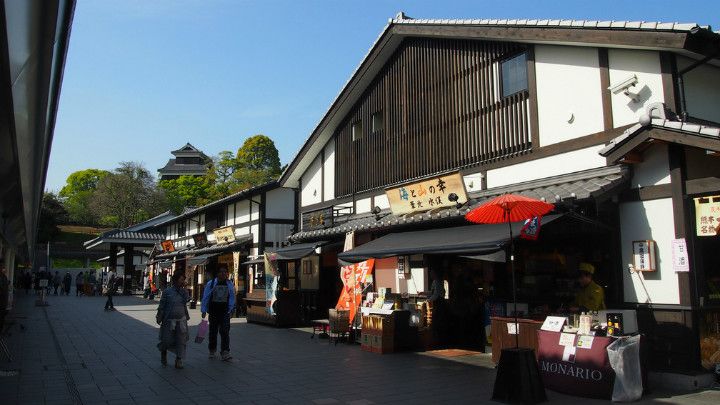 (Source: キロクマ)