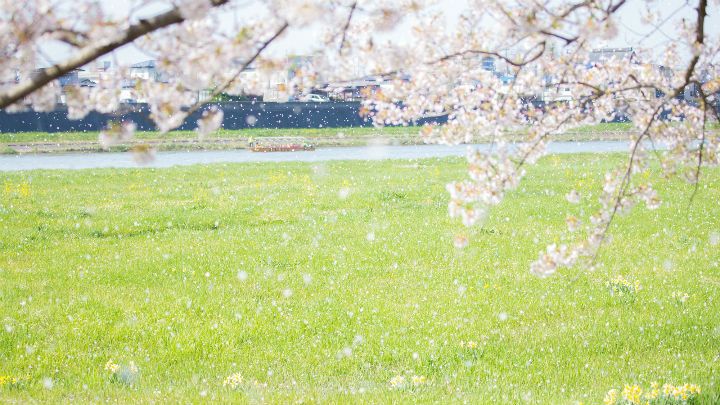 (Source: PIXTA)
Enjoy Sakura from a Horse Carriage
Horse carriages start strolling around Kitakami Tenshochi with the start of the sakura blooming period. There is a distinct charm to the sakura while being driven slowly in a horse carriage. Why not have a good time being carried comfortably in between the fully blossoming sakura? (Fee for adults over middle school 500 yen, elementary school children 300 yen, free for pre-school children)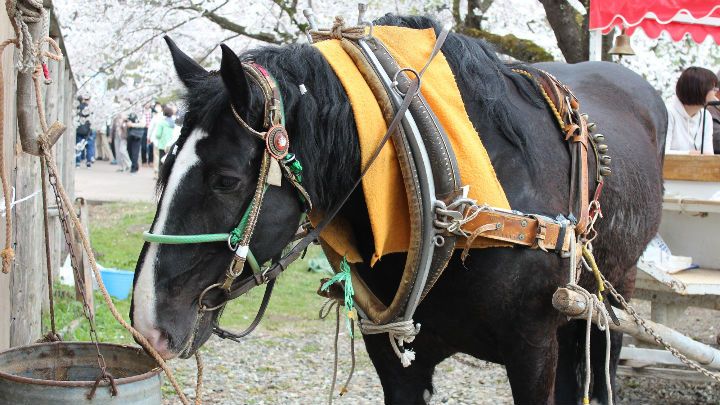 (Source: PIXTA)
Avenue of Sakura
Over 90 years old, somei yoshino sakura trees stretch across an avenue of about 2 km along the Kitakami river. As you look up, there is a tunnel of sakura as if to cover the sky. Once the petals start falling, they can be seen swirling and shining beautifully with the sun's reflection.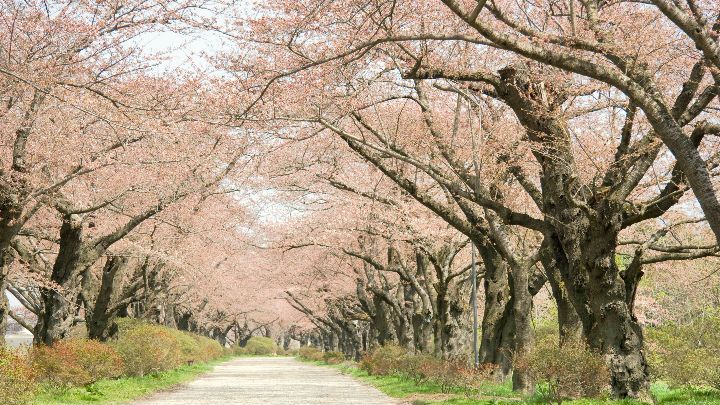 (Source: Wikimedia Commons)
Koinobori and Sakura
The koinobori have become a specialty of the sakura festival. Koinobori is a Japanese tradition of wishing for the health of young boys and about 300 koinobori (carp streamers)  flutter in the wind on the Kitakami river. It is a view that can be seen here because of the later blooming of sakura in Kitakami, compared to other regions.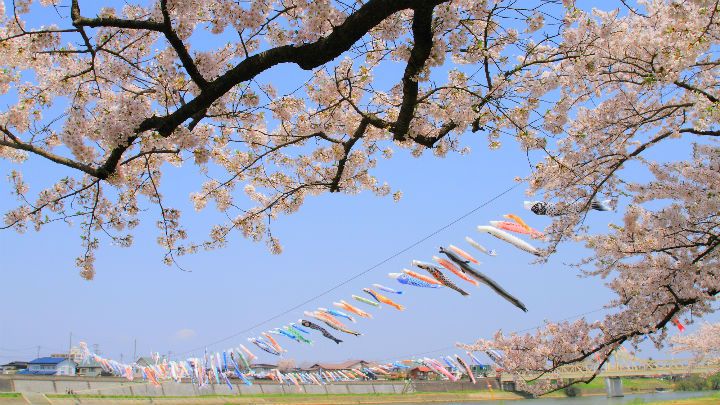 (Source: PIXTA)
Kitakami Tenshochi Sakura Festival
The Kitakami Tenshochi Sakura Festival is held every year between mid April and early May, depending on the blooming date. There are many events held during this period, however, the most recommended is "Kurosawajiri Kabuki Sakura Dochu." Oiran (ladies in kimono) in gorgeous costumes entertain hanami visitors while walking through the sakura avenue.