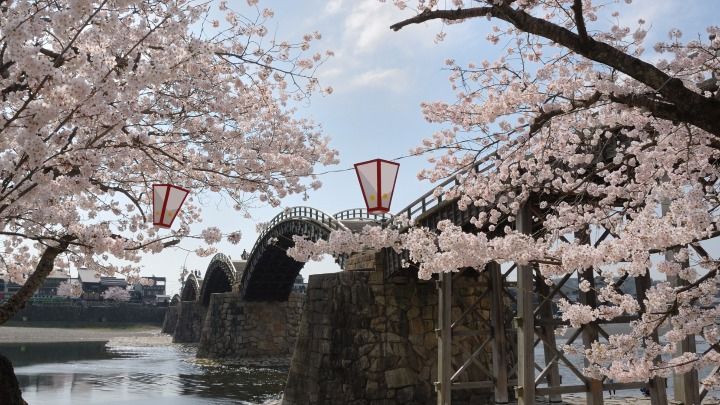 Kintaikyo is the representative wooden bridge of Japan, whose beauty makes it one of the top three most famous bridges in the country. The combination of wood and stone to create the arches is particularly rare, and this is the only such bridge in Japan. It is said that the bridge was made with these unique arches during the Edo period to protect itself against floods that might carry the bridge away. The bridge is visited by travelers all year round, but it is in spring when the bridge is particularly alive with visitors everyday due to its fame for cherry blossoms.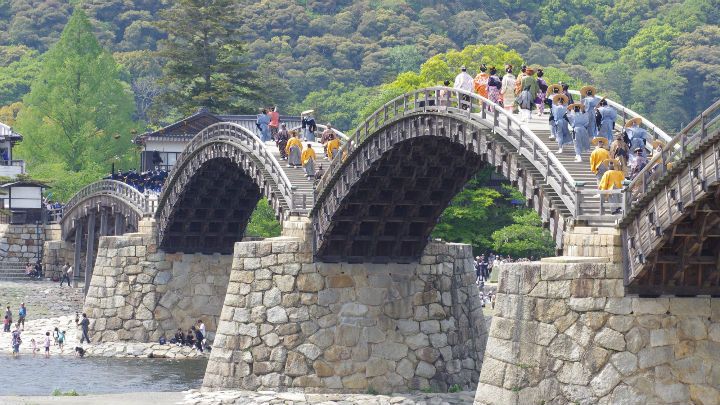 (Source: しろぽる / PIXTA)
Kintaikyo Bridge and Cherry Blossoms
The Kintaikyo Bridge is also very famous for cherry blossoms. Including the neighboring park, there are over 3,000 cherry trees. This area around Kintaikyo Bridge is undoubtedly most beautiful in spring as the entire area turns pink. As the cherry blossoms contrast with the green mountains behind, such a view is only to be enjoyed here.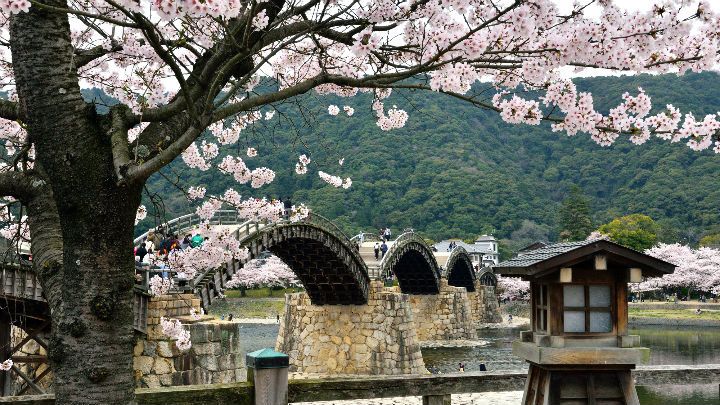 (Source: s_fukumura / PIXTA)
Light Up as Beautiful as a Painting
One can find a completely different scene at night during special illuminations of the Kintaikyo Bridge and cherry blossoms. The reflection of the Kintaikyo Bridge on the surface of the Nishikigawa River is especially fantastical. You will feel as if they're looking at a beautiful painting when viewing the wonderful sight of the bridge and cherry blossoms together.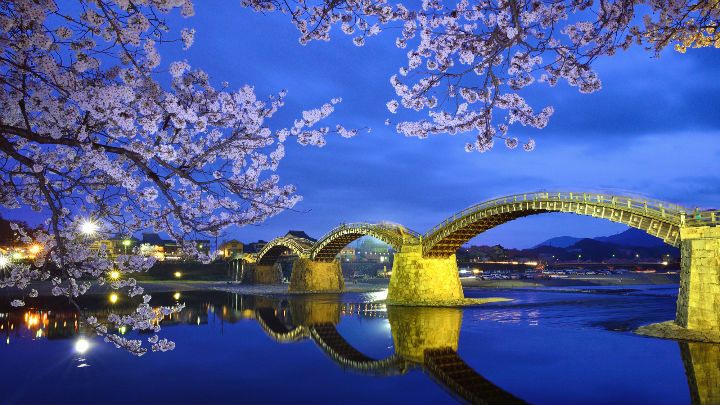 (Source: s_fukumura / PIXTA)
Iwakuni Castle
Once you pass the Kintaikyo Bridge, head up the ropeway to the top of a mountain where you can find the black painted walls of Iwakuni Castle. The castle tower acts as a lookout from which you can get great views of the Kintaikyo Bridge and Nishikigawa River. Here, you can get an especially beautiful view of the bridge. Only from here can you really appreciate the artistic quality of the Kintaikyo Bridge.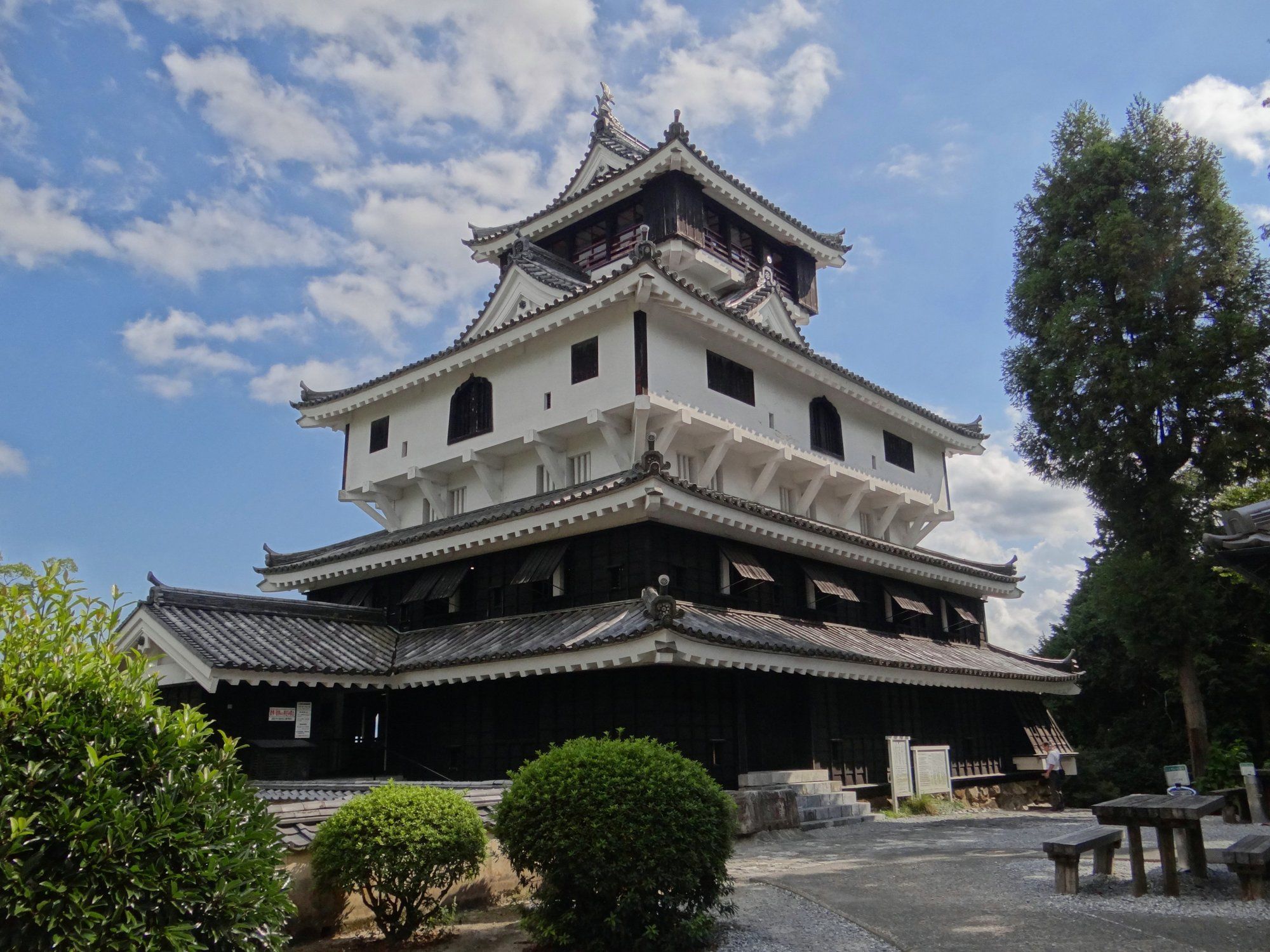 (Source: Yama / PIXTA)