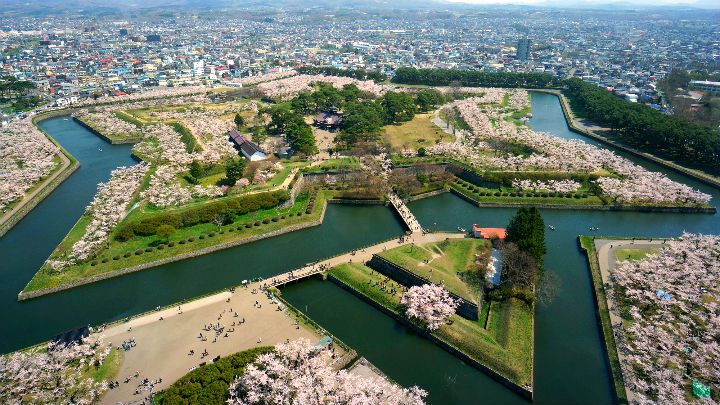 Goryokaku is a star-shaped pentagon fort and is a symbolic existence of Hakodate. It was the location of the Boshin War, the war during the Meiji era between the new government's forces and the old shogunate forces of the Edo era, and was where the old shogunate forces finally fled into. The Goryokaku, which is open to the public as a park today, is also known as a famous sakura spot. There are over 1,600 sakura trees blooming and soothing the hearts of those that come to see them. From the tower that overlooks Hakodate with a 360-degree view, the beautiful sakura that decorate the Goryokaku can be seen.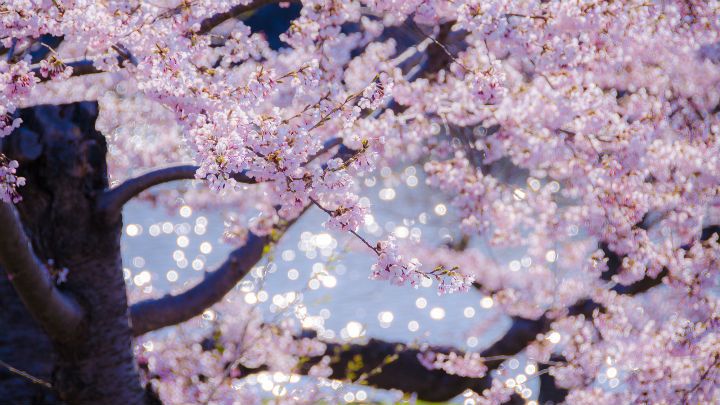 (Source: PIXTA)
Look Down at the Sakura From Goryokaku Tower
Goryokaku Tower can be said to be a landmark of Hakodate. The present tower is a second generation one and was opened in 2006. Not only can you see Mt. Hakodate, sakura and the Goryokaku from its observatory but there is also a space where you can learn about history. The observatory is in a pentagon shape and the whole building is built with Goryokaku as a motif.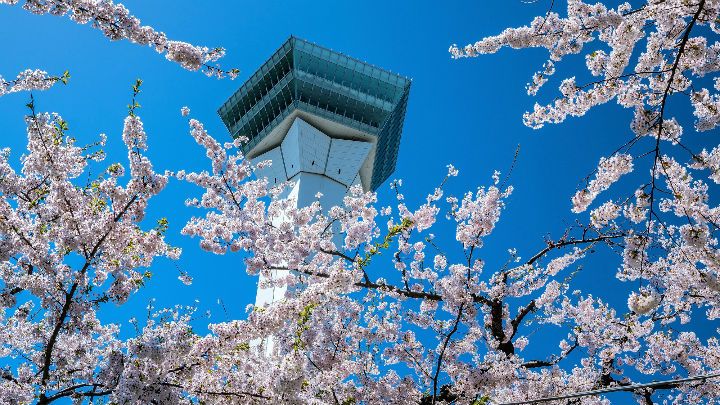 (Source: PIXTA)
Illuminated Night Sakura
Illuminations take place every night from 19:00 until 21:00 during the sakura season. The Goryokaku Tower is a recommended place, from where you can see the beautifully lit up sakura. The pentagon shining in a pale pink light steals the hearts of its spectators.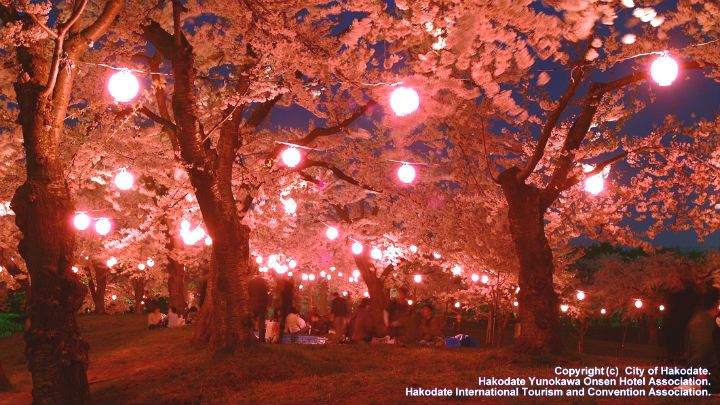 Savor Mongolian BBQ "Genghis Khan" Under the Sakura
Mongolian barbecue "Genghis Khan" is a gourmet representing Hokkaido. The Hokkaido style is to enjoy this under the fully blooming sakura trees. During blooming season of sakura, many people can be seen surrounding a Genghis Khan pot in the Goryokaku park. You can show up empty handed as ingredients and pots are available. Why not appreciate Hanami the Hokkaido way? (Fee: from 2,000 yen per person)