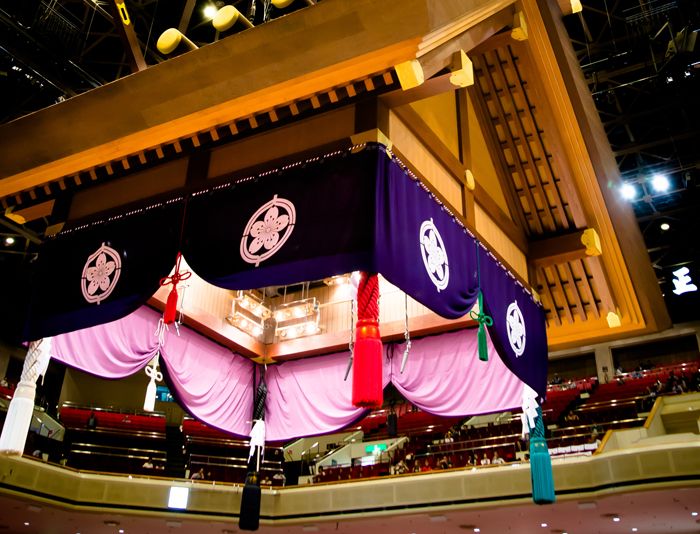 Japan's national sport is sumo. In fact, Ryogoku Kokugikan is the heartland of sumo. There are six tournaments of sumo a year, three of which are held here in January, May and September. Therefore, you can see many things related to sumo in Ryogoku Kokugikan. First of all, enjoy the famous colorful flags called Nobori, which have names of sumo wrestlers written on them. You can also take a picture in front of the ukiyoe (colorful depictions of everyday life) on the wall. It will be a great picture to remember this place. Finally, the most important thing that you must see is a sumo wrestling match. You can see how wrestlers fight from a close distance.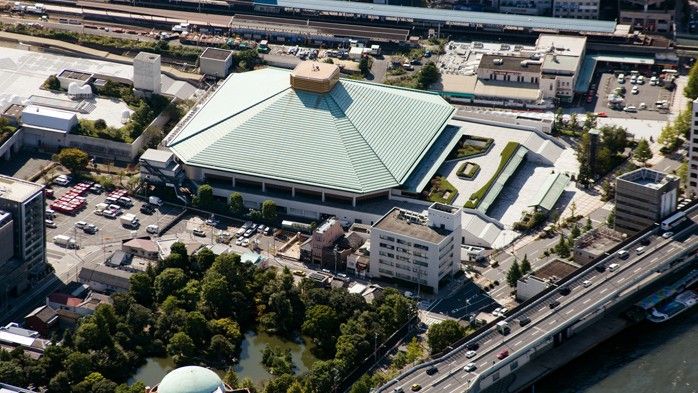 (Source: pixta)
Watching sumo matches
It is breathtaking to see almost naked sumo wrestlers fight right in front of you. You will drown into the energy and focus on the wrestlers. As the tournament progresses, stronger wrestlers appear in the ring. You can't miss two great wrestlers fighting against each other with all their might. Sumo is also a great sport where you can see the beauty of each gesture of sumo wrestlers.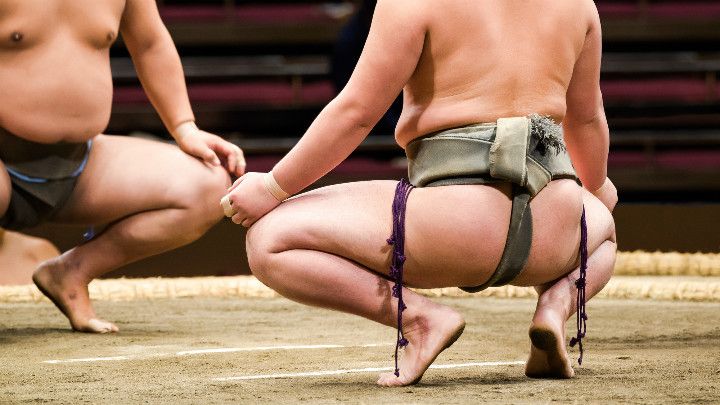 (Source: pixta)
Sumo Museum
The Sumo Museum is situated on the 1st floor of Ryogoku Kokugikan. There are many documents concerning sumo in order to learn about this sport. On top of that, there are pictures of famous sumo wrestlers throughout history as well as panels of current wrestlers. The winning trophy is also as huge as the wrestlers themselves. Quite big, eh!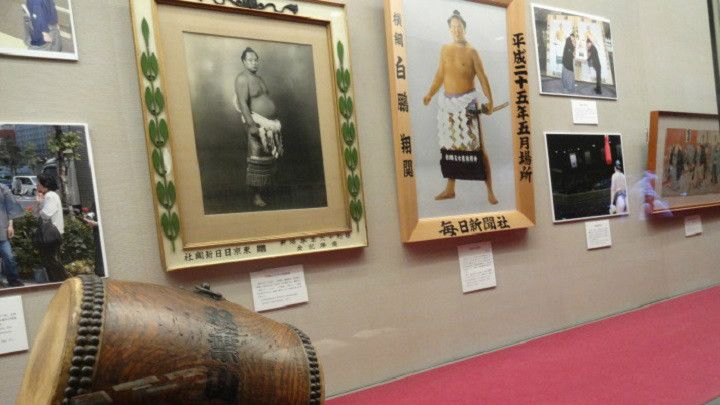 (Source: 無心)
Souvenir shops
There are many souvenirs related to sumo available here. In fact, there are so many shops here that it is hard to see them all. You can pick up food such as chocolates or towels with sumo ranks and their pictures printed on it. You can have a great time while going around the souvenir shops.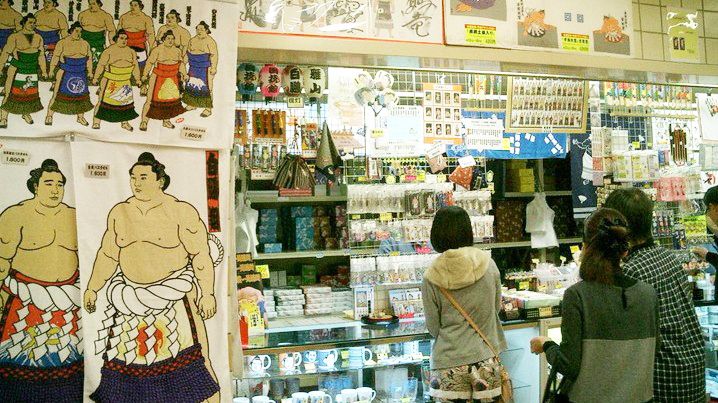 (Source: 式守錦太夫(しきもり・きんだゆう)のへべれけ千夜一夜)