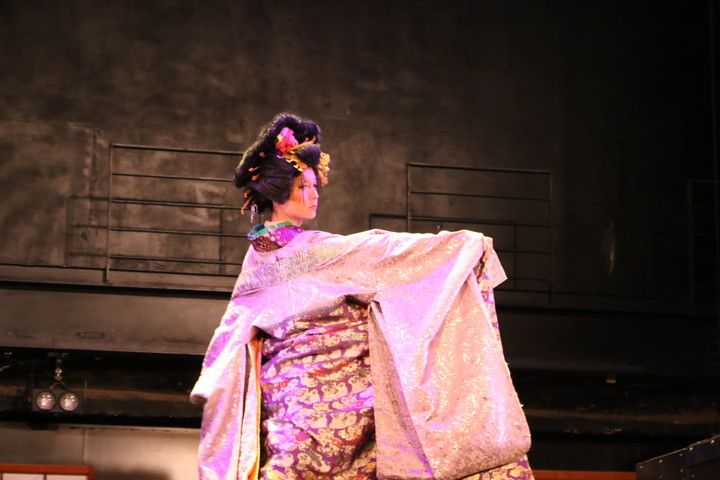 Located near Roppongi station, Kaguwa is a theatrical restaurant that dramatically recreates a red light district called Yukaku (which flourished in the Edo - Meiji Period) on its stage. "Oiran-za" is a glorious show performed daily at night. Professional drag queen dancers perform with the underlying theme of "a world of Oiran" (highly regarded woman offering pleasure/courtesans) by means of graceful dances and other theatrical performances. Limited to Saturday and Sunday nights, the "Bio-za" show represents an exquisite Oiran procession. An English narration is also provided which makes this a very popular restaurant among foreign tourists.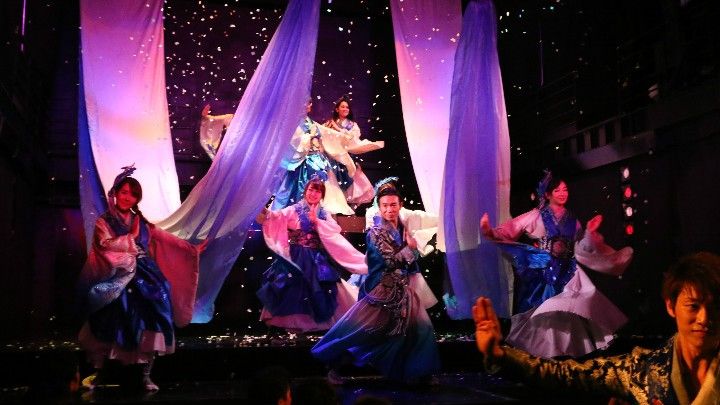 Fascinating Show With Many Returning Customers
This show provides supreme entertainment consisting of a variety of performances: fascinating dances with exquisite Japanese traditional costumes, traditional Japanese narratives, a sword fight, action and acrobatics. Since the program changes regularly, many customers go back to the restaurant repeatedly.
Photos Allowed
Taking photos with the performers in their lavish costumes is also possible. Request for photographs when you enter, and you will get a chance to click photos with the performers in the last phase of the show. You might even be invited onto the stage. The actors seamlessly bring together the stage and the audiences - a true experience of Japanese hospitality.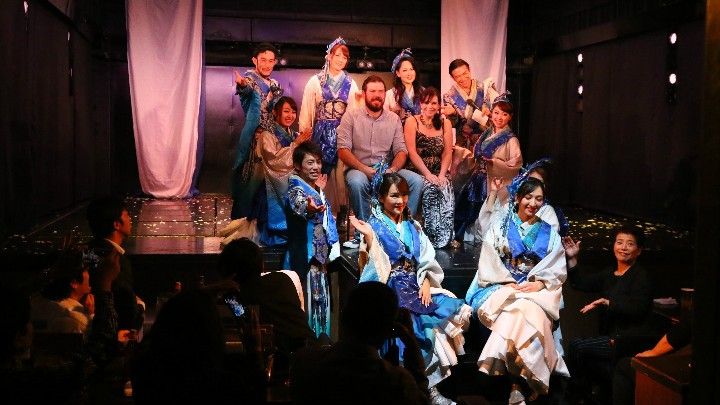 Enjoy the Show as you Dine
They serve creative Japanese bento boxes (starting from 5,500 yen including admission fee, prior reservation required), and there are other things served a la carte like "shrimp wrapped in pork and pickled plum" 1,100 yen). Immerse yourself in the world of Oiran with a drink and a meal.