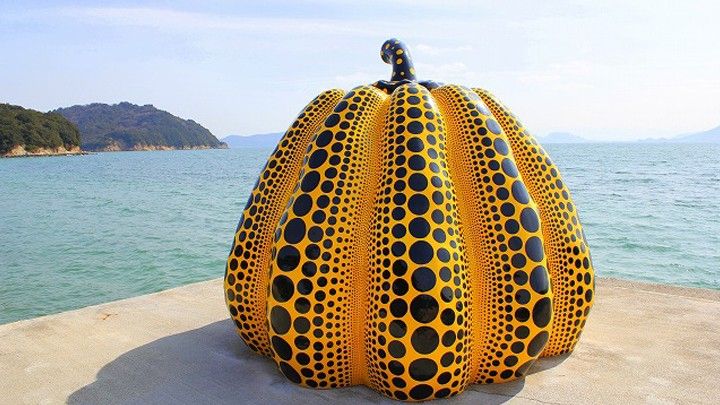 Naoshima is an island highly evaluated as an "art island" where the whole island is a museum. Red Pumpkin, the art work of Yayoi Kusama welcomes visitors at Miyaura port. Yellow Pumpkin is located 40 minutes away from the port, along the beach near Tutsuji-so. Both pumpkins are huge works with a stem and black dots painted all over. They are symbols of Naoshima that appear beautifully in front of the deep blue sea and the sky. You should take a picture with these pumpkins if you come to Naoshima.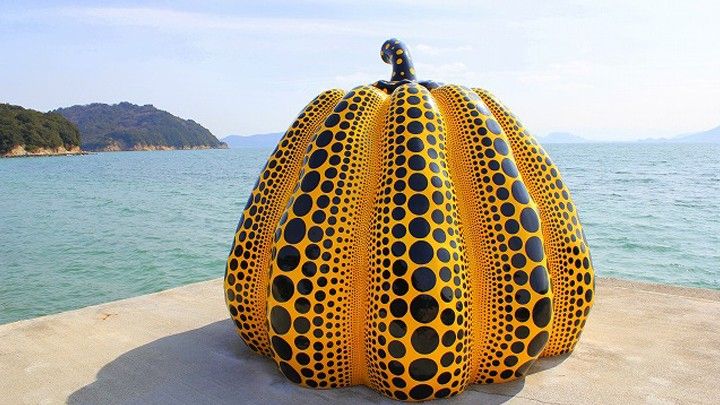 (Source: 京都日々是望外!)
Inside Red Pumpkin
You can climb inside Red Pumpkin! Pop out your head from the pumpkin and take a picture. The view from inside the pumpkin gives you an experience of the original atmosphere of Naoshima.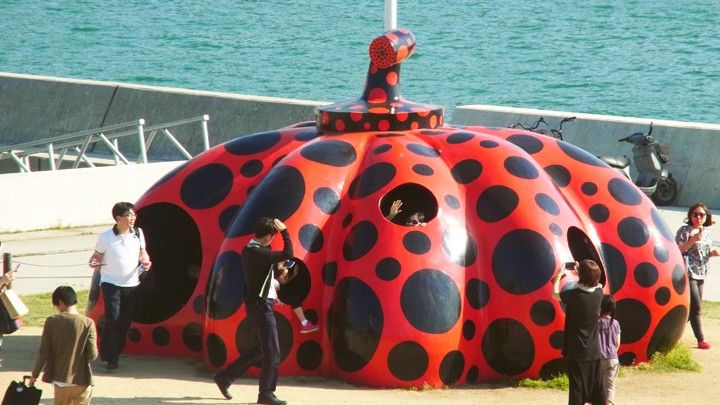 (Source: こんな写真撮れましたっ!)
Unique Atmosphere after Sunset
The pumpkins look great under the blue sky, while it has a different charm when lit up at night. It has a unique presence.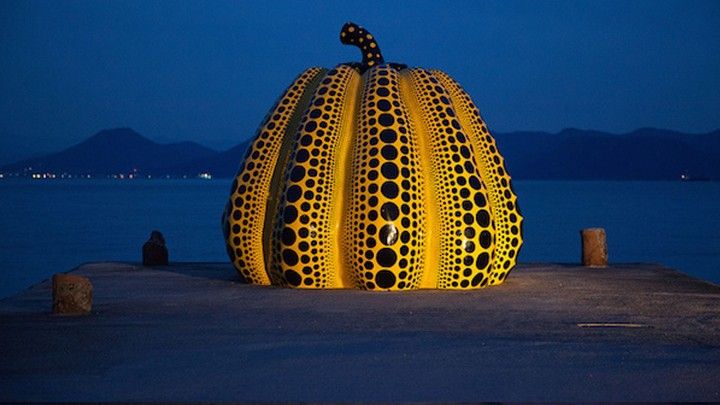 (Source: こんな写真撮れましたっ!)