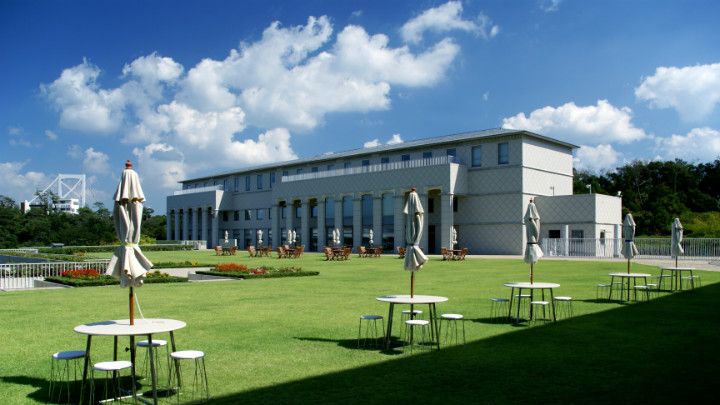 Otsuka Museum of Art (Otsuka Kokusai Bijutsukan) is located in Naruto Park, and it is the second largest museum in Japan. The total length of the exhibition route is over 4 km. The museum displays over 1,000 reproductions of Western masterpieces representing over 190 famous museums from 25 countries worldwide. All the replicas are the same size as the originals. The advantage of this museum is that there are no restrictions in regards to how close you look, take photos or even touch as they are all replicas. Additionally, you don't have to travel a great distance as the greatest works of art are under one roof. Let's take a trip to the world of celebrated artworks.
Full lineup of Masterpieces
There is a full line up of the world's masterpieces in the museum, such as Van Gogh's Sunflowers, Da Vinci's Mona Lisa and Delacroix's Liberty Leading the People. Japanese, English, Chinese and Korean audio guides are available. You can also check out Art Touch which uses iPod Touch. If you want to know about the masterpieces, it is a good way to learn about them (500 yen for each machine).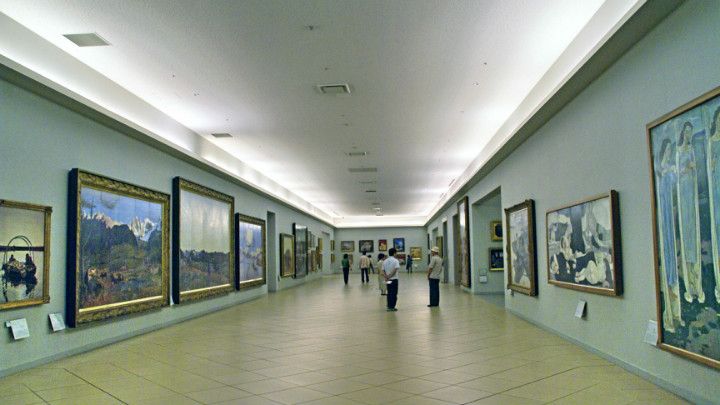 (Source: Wikimedia Commons)
Sistine Chapel
Otsuka Museum of Art is well known for recreating entire rooms of art. The most popular one is the Sistine Chapel of the Vatican. Kabuki (Japaneses traditional play) performances often take place with the back drop of Michelangelo's paintings on the ceiling and walls.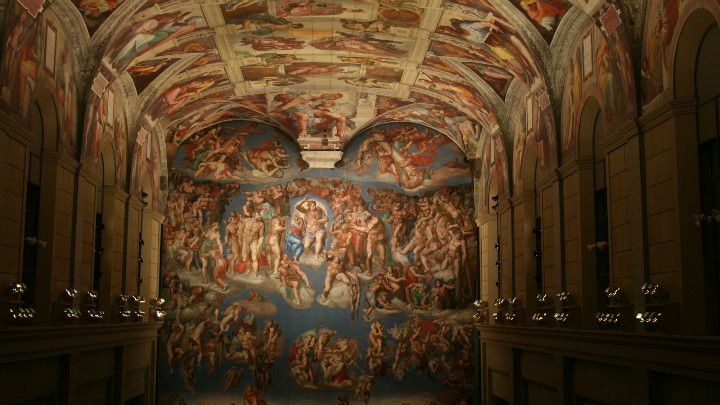 (Source: PIXTA)
Monet's Water lilies
Another display you don't want to miss is Monet's Water Lilies on display outside. Monet's Water Lilies surrounds a pond that holds living water lilies. It is lit up dramatically with different colors of lights depending on the time of day.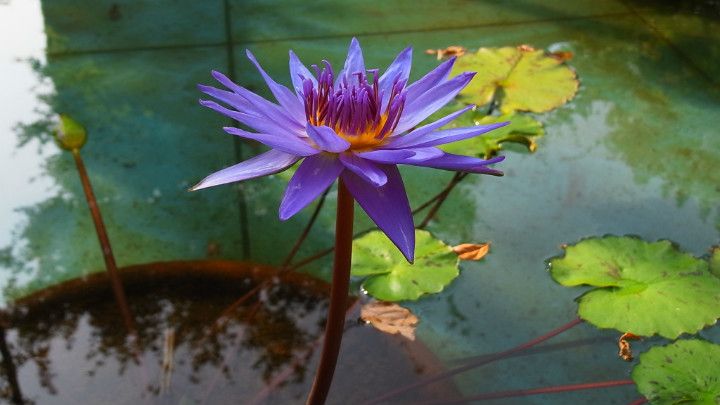 (Source: PIXTA)
Relaxing at the Cafe or Restaurant
The museum offers three places to eat. One of them, Restaurant Garden, has a menu utilizing local specialties like red snapper and wakame (seaweed). It also serves lunch inspired by the masterpiece The Last Supper. At Cafe de Giverny, you can enjoy sweets while appreciating Monet's pond. Monet-inspired pancakes are very good.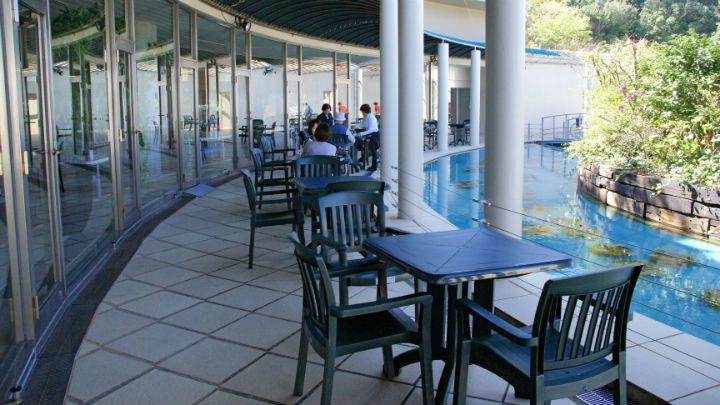 (Source: Wikimedia Commons)