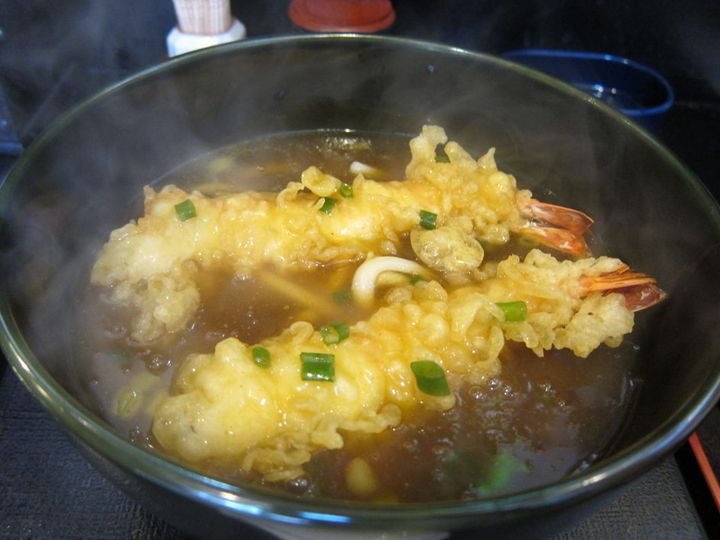 Restaurant Asahi (Oshokujidokoro Asahi) is a long-standing udon restaurant located near the famous Kuromon Ichiba market which is often referred to as the "Kitchen of Osaka." This restaurant has a history of over 40 years and has its own signature dish of "absolute confidence", curry tempura udon. This original dish includes classic Osaka soft udon topped with 2 king-size pieces of fried prawns over a rich curry "dashi" ("soup broth"). The superb matching of the dashi broth, udon, and curry flavor make for a magical udon dish unrivaled in the city of Osaka.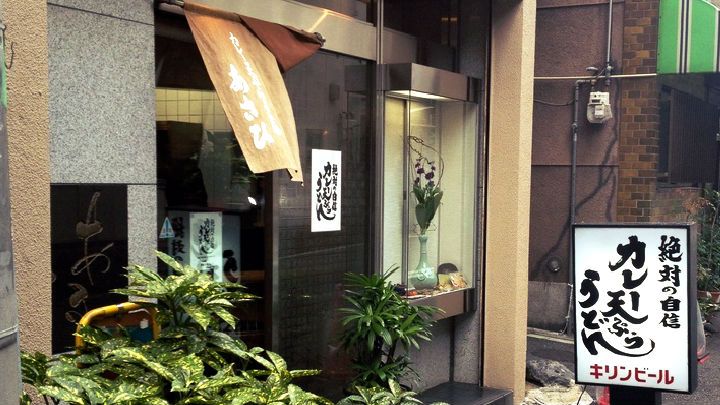 (Source: 食べログ)
The unchanging tradition of the dashi soup broth
The dashi that is used in the signature curry tempura udon dish with a Kansai-style light flavor has remained unchanged since the restaurant's foundation. The king-size tempura-fried prawns that sit atop the noodles are also stocked fresh every morning from the famous Kuromon Ichiba market. Restaurant Asahi is currently in its second generation and uncompromisingly protects the traditions of its master recipes focusing solely on the highest quality of curry udon.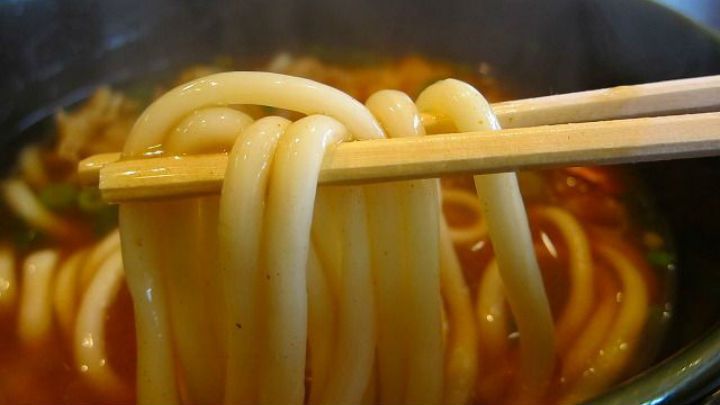 (Source: 食べログ)
The peerless and exquisite udon dish: Curry tempura udon
The Restaurant Asahi original "curry tempura udon" (1,000 yen) is a masterpiece that harmoniously blends a classic refined Kansai-style dashi soup broth and spicy curry flavor. This thick and flavorful broth is poured over soft thin-cut udon and 2 large tempura-fried prawns.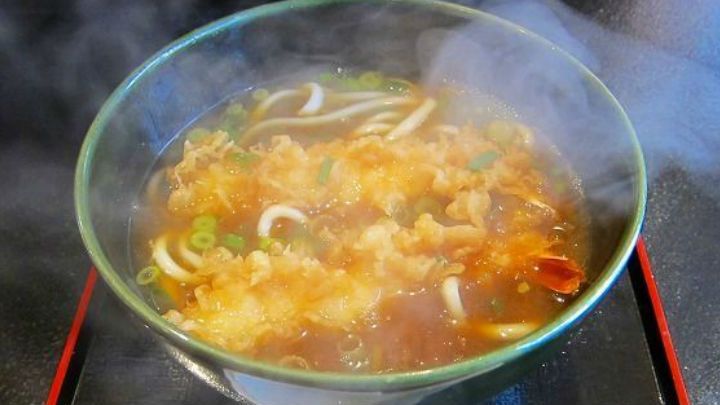 (Source: 食べログ)
Modern and Japanese style interior
The underlying tone of the restaurant is black with one large sheet of cherry tree wood on the back wall producing a Japanese, yet also modern atmosphere. The open feel of the interior allows lots of natural light to pour in and highlight the masterful flavors of udon served. The counter seating reaches all the way to the back of the restaurant providing a great view for your delicious noodles. All of this makes for an ideal atmosphere in which to relax and enjoy your meal.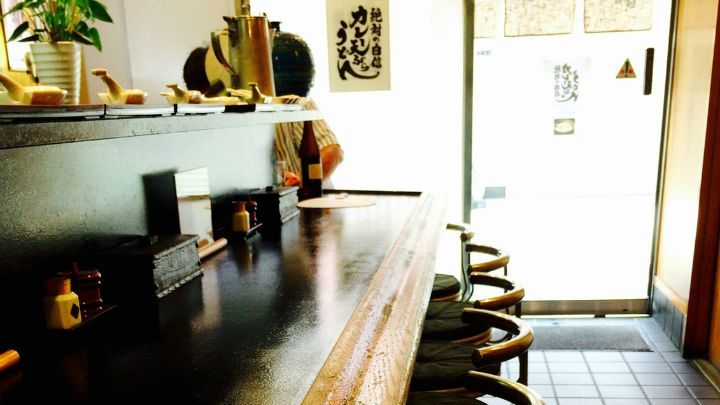 (Source: 食べログ)