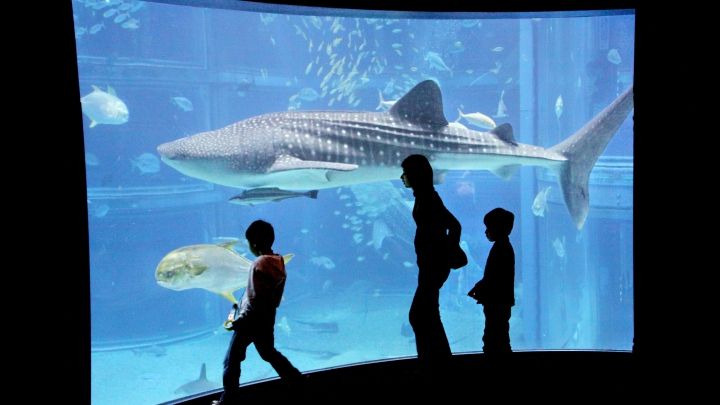 Osaka Aquarium KAIYUKAN in Minato Ward, Osaka city is the aquarium that exhibits various sea creatures from all over the world. Since its opening in 1990, it is popular spot as a huge aquarium with as many as 14 tanks. Especially the one called "Pacific Ocean" is a tank of 9 meters depth and 34 meters in length that contains 5,400㎥ of water. This is the second biggest tank in Japan after the one in Okinawa Churaumi Aquarium, and even the fifth biggest in the whole world. The whale sharks are the most popular creature in this aquarium.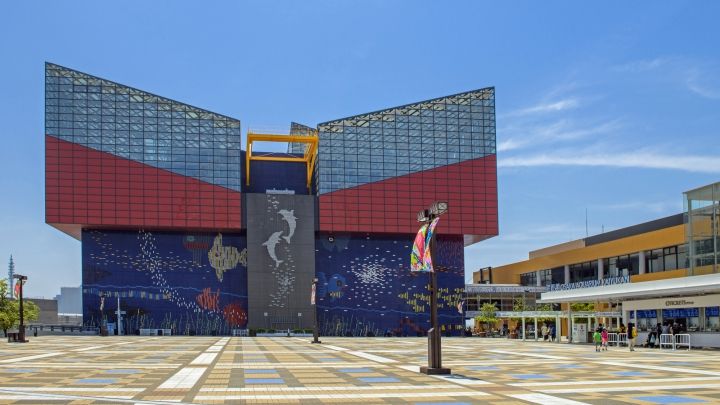 (Source: pixta)
The Most Popular Creature: Whale Sharks
The whale sharks are the most popular among various sea creatures living in this aquarium. It is a magnificent view where two sharks, the biggest kind in the world swim gracefully in the huge tank "Pacific Ocean" that contains 5400 tons of water. It is worth visiting KAIYUKAN even only to see this.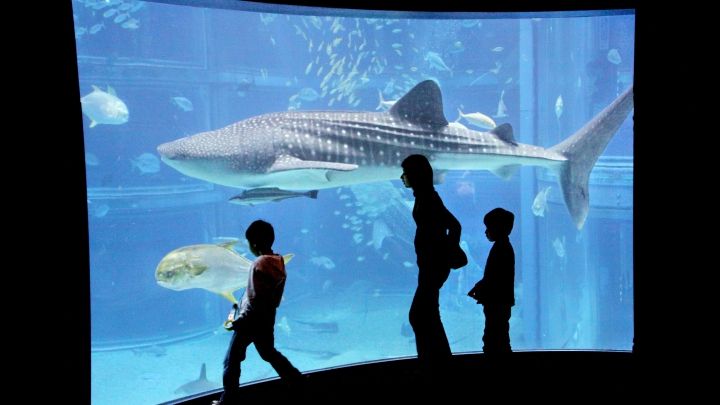 (Source: pixta)
Fancy Date Spot: The Aquarium at Night
After 17:00, it becomes Night KAIYUKAN, a dimly lit aquarium. Seeing the lives of sea creatures different from daytime is really romantic. It is a great spot for a fancy date with lovely performance of light and sound.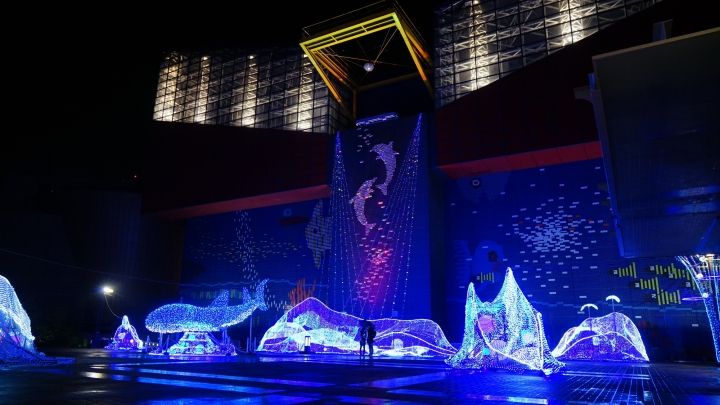 (Source: pixta)
Feeding Times
Feeding times give you a chance to see animals come closer to the acrylic window of an exhibit tank and be a lot more active than usual. River otters, sea otters and penguins look so charming and cute when they eat.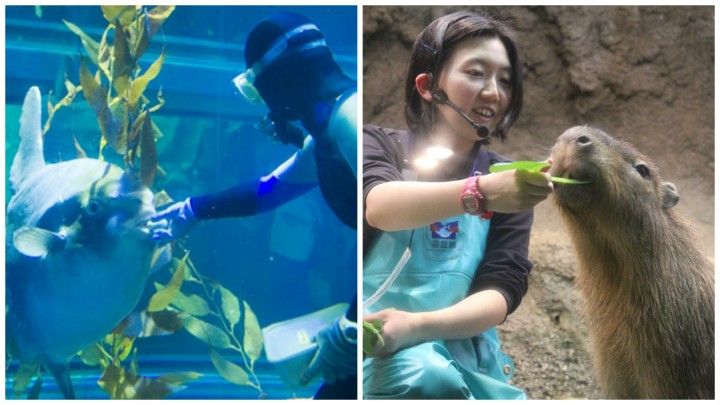 (Source: 海遊館)
Interact with Sea Creatures at The New TAIYUKAN Area
KAIYUKAN has an area called "the new TAIYUKAN area" where visitors can interact with sea creatures. You can smell the animals that live in the Arctic and feel the coldness at "the Arctic" area. Also, you can actually touch rays, sharks and Asian small clawed otters.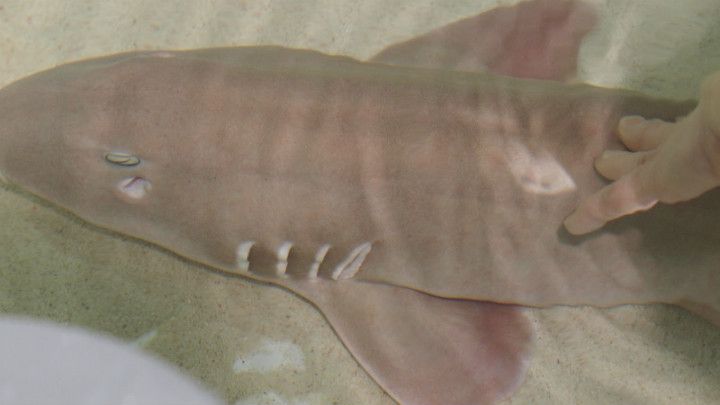 (Source: [email protected])