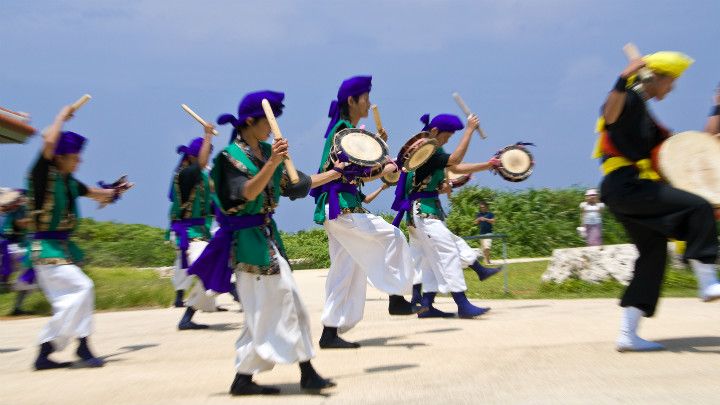 Okinawa World is Okinawa's foremost theme park located at a 30 minutes' drive from Naha Airport with various activities to experience the local natural environment, culture, and history. The most popular attraction is the Gyokusendo limestone cave which was created hundreds of thousands of years ago and is packed wall-to-wall with over a million stalactites whose sight is no less than overwhelming. In addition, you can also find the one and only habu poisonous snake museum park in the world, a beer brewery, and the largest Okinawan souvenir stores making for a place we highly recommend for anyone who wants to spend all day getting their fill of Okinawan life.
Giant limestone cave: Gyokusendo
The Gyokusendo limestone cave is one of the largest in Japan and within the 890 m long area open to the public where you can see around one million different stalactites. Go ahead and enjoy this mysterious world while exploring the cool dark space amid the sound of dripping cave water.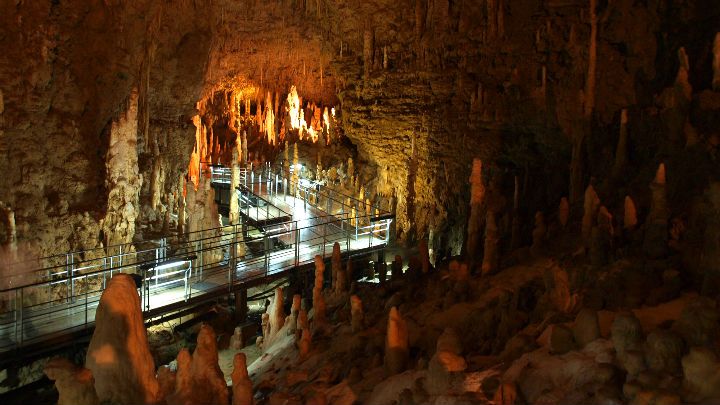 Powerful Eisa performances
At the Eisa Plaza, you can enjoy watching Eisa performances of Okinawa's traditional song and dance for free. Usually, you can only see such performances during the summer, so this is a great chance to see genuine performances which is not to be missed. Performances are held four times a day.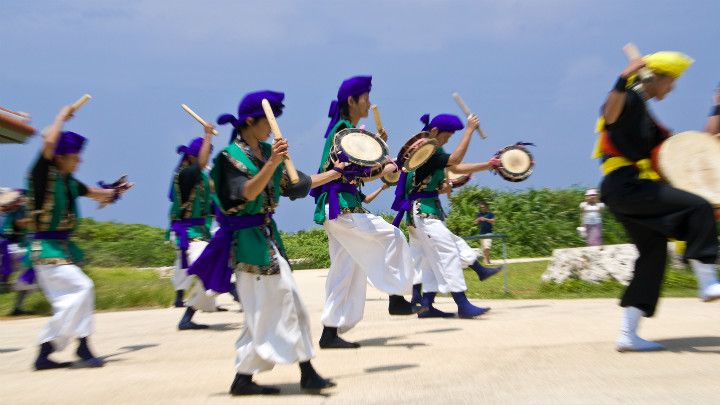 Massive Okinawa souvenir area
Okinawa World also boasts the largest souvenir area in Okinawa. Starting with the most popular treats of pineapple castella, you can also find t-shirts, traditional crafts and goods, and just about any other souvenir unique to Okinawa.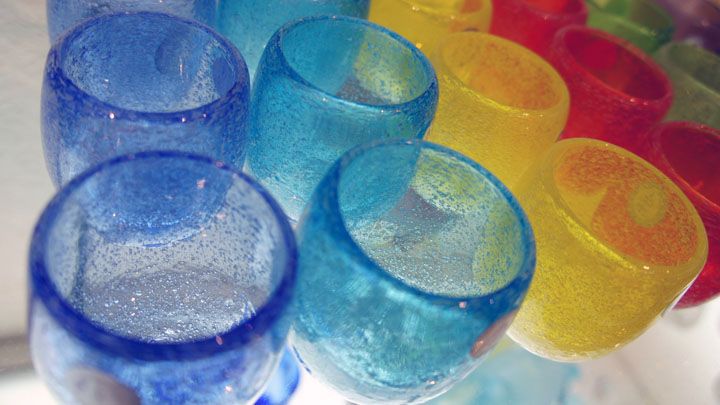 Habu Museum Park
Welcome to the only habu poisonous snake museum park in the world. Here, you can find exhibits on the local poisonous habu snake that gathers notoriety from all over the world and has powerful attractions that are sure to impress. The famous Habu Show runs five times a day all year long. (Adults 650 yen)