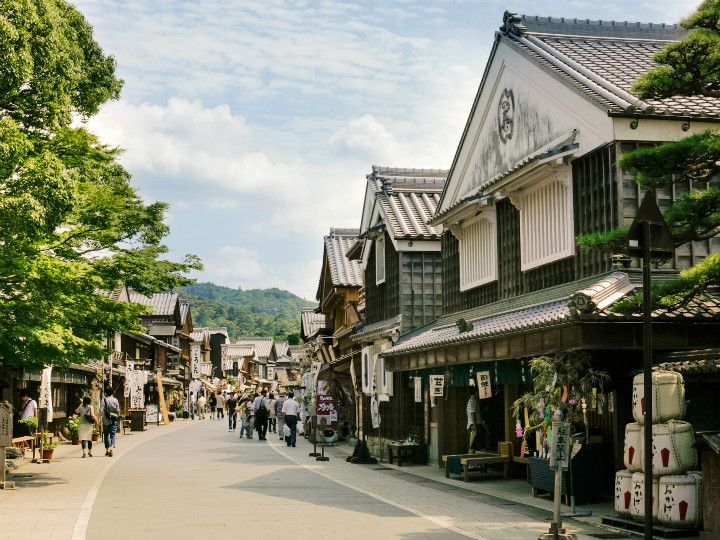 Enjoy the temple town of Okage Yokocho on your visit to the Ise Shrine. Okage Yokocho is a reproduction of the former town which grew in accordance with the popular boom of visiting Ise Shrine during the Edo period. However, this is not just a place to taste the nostalgic ambiance of the past. Presenting the charm of Ise with old shops and local specialties, Okage Yokocho is perfect for food tours and shopping! There are many ways to enjoy Okage Yokocho with events and classes that run throughout the season so you can participate in and experience traditional culture.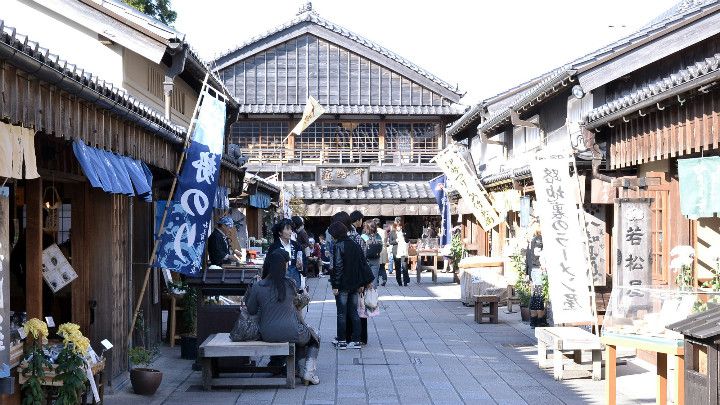 (Source: yoheichan / PIXTA(ピクスタ))
Edo Period Townscape
Okage Yokocho is a reconstruction of the old townscape from the Edo Period when visiting the Ise Shrine rose dramatically in popularity. The town spreads over 13,000 square kilometers and has a 800-meter-long cobble stone path which adds great charm to the historical atmosphere. Take a step and begin your journey into history!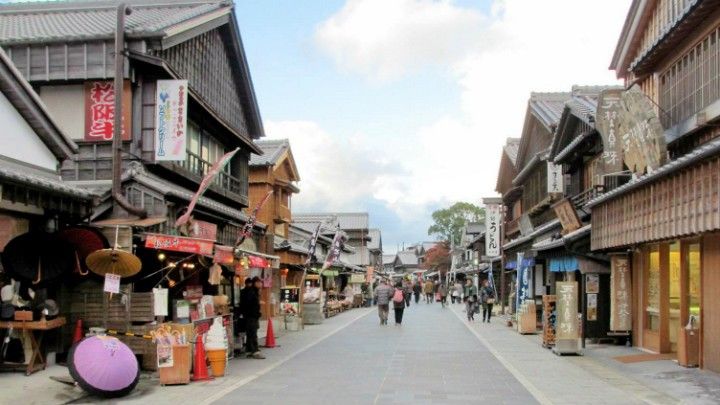 (Source: しろやま日記)
 Local Specialty: Ise Udon Noodles
Ise Udon (thick noodles) are a local specialty that has been enjoyed on trips to the Ise Shrine since the Edo period. Of the many udon shops in Okage Yokocho, we recommend the famous "Fukusuke" located right at the entrance of the town. Eating udon on the wooden benches in front of the store will allow you to feel just like travelers did back in the Edo period.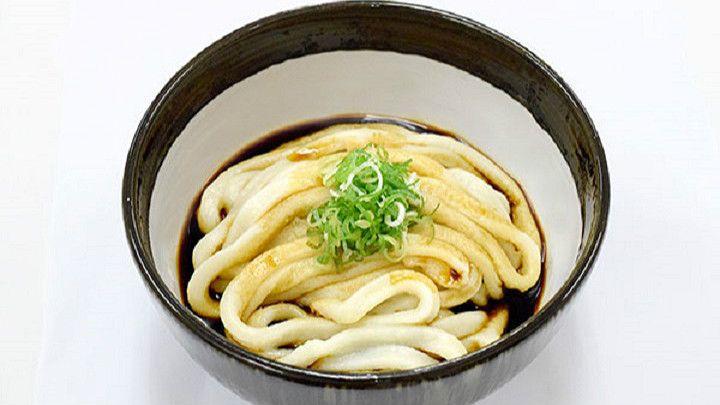 (Source: 食べログ)
Local Specialty: Akafuku
"Akafuku mochi" is a traditional Japanese sweet with red strained bean paste over mochi (rice dumpling) whose origin is said to date back over 300 years. The "Akafuku Honten" main store is located in Okage Yokocho.  Considered "the souvenir" of Ise, we recommend getting to this shop early because the akafuku mochi is normally sold out by closing time.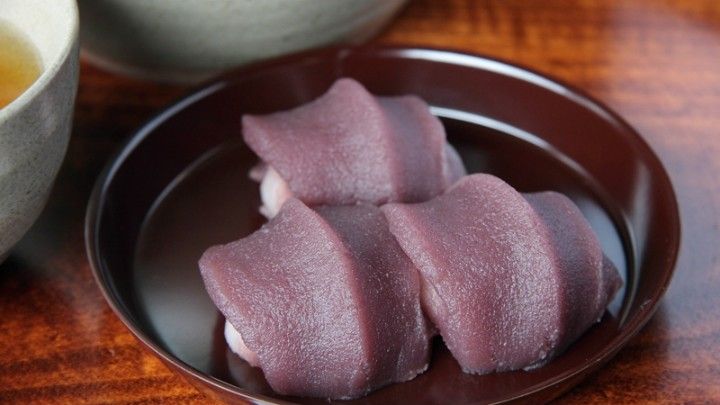 (Source: 気づきから、築きへ)
Okageza Shinwa-no-Yakata
Okageza Shinwa-no-Yakata is one place in Okage Yokocho we don't want you to miss. Here, one can enjoy learning about the world of myths through animations and reenactments using materials like traditional paper dolls of famous Japanese legends.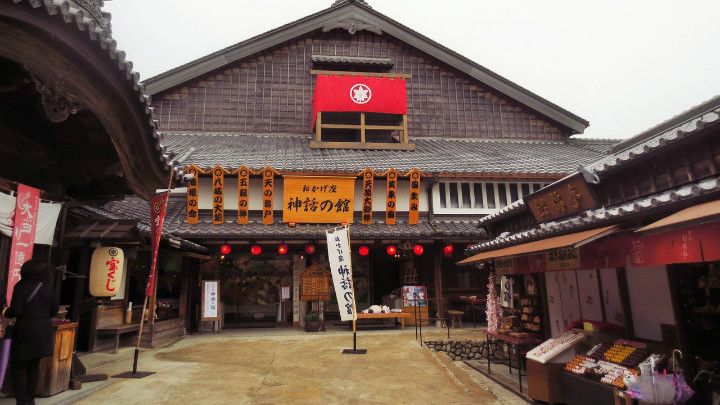 (Source: Rubis life)