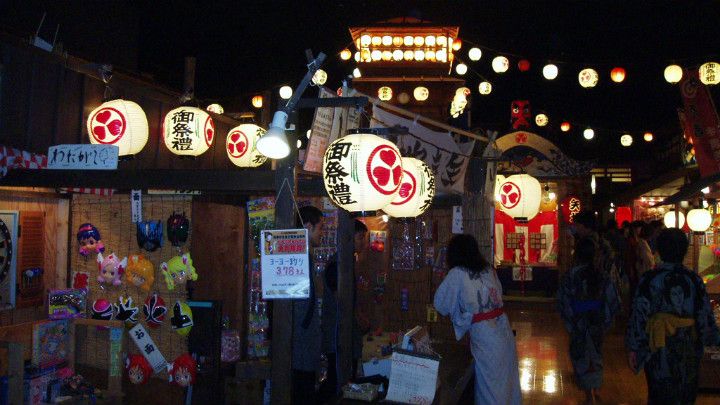 It is a theme park based on the Edo period, where you can enjoy Japanese culture in addition to onsen (hot springs). Hot spring water comes from 1,400 m deep underground. This spring water is known for its capacity to moisturize the skin well. Inside the park, you can see how the city looked like during the Edo period. There are so many things you can enjoy: temple festivals, candy shops and souvenir shops. If you walk around after taking a bath in a rental yukata, you will feel as if you are living in the old downtown of Edo. You can also have meals at Japanese restaurants, at sushi restaurants or at izakaya. It is a popular touristic place where you can spend the whole day shopping and dining.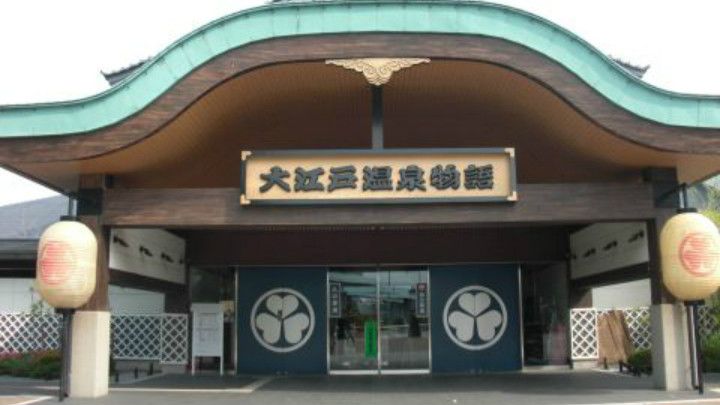 (Source: Mittyの普遍的生活)
Big, common bath and open air bath
Oedo onsen has a hot spring water source that comes from 1,400 m deep underground. The main big common bath, open air bath and sauna contain this water. The bathroom is spacious with a high-ceiling, so you can have a nice relaxing bath. In the women's bath, mist sauna and open-air bath tub with a roof are available.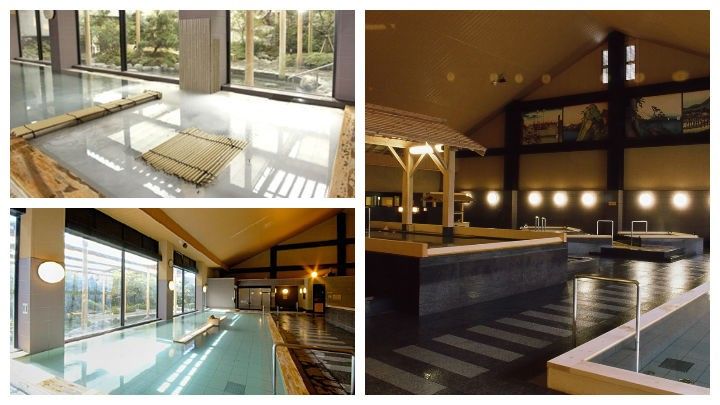 Private room with an open-air bath
You can stay or rent private rooms by the hour with an open air bath, in which you can relax in the privacy of your own tatami room after taking a bath. These rooms are great for family, couple or group of friends, who wish to enjoy a bath in private. Many types of rooms are available. You can choose the one that suits your liking.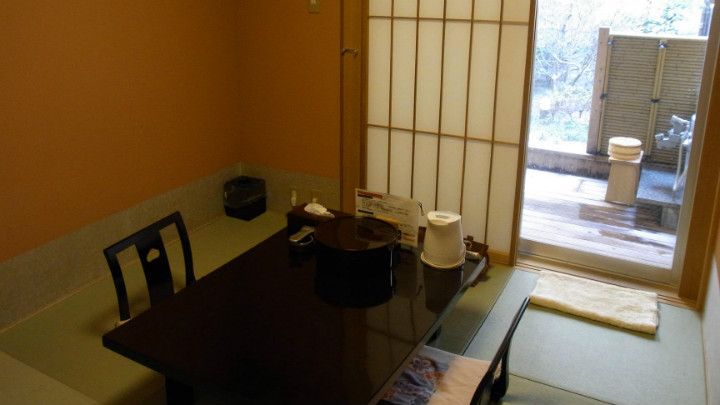 (Source: おっ母さん)
Rock salt bath
It is a low temperature sauna with a floor filled with rock salt. Reservation is mandatory. The rock salt is 300 million years old Himalayan rock salt, rich in natural minerals. This rock salt from Himalayas produces negative ion in the steam. Therefore, it is known to reduce stress.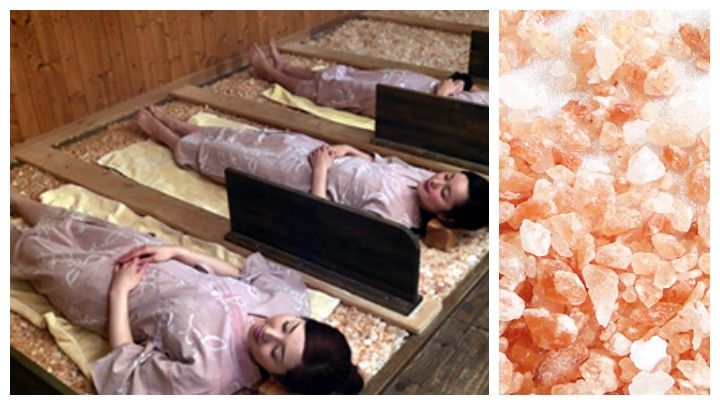 (Source: .ooedoonsen)
Temple festival Corner
There is a temple festival corner where you can see fun street stands, just like during Japanese festivals. You can see many nostalgic stands: a mask shop, a traditional Japanese game in which you try to scoop super balls and shooting games. It is a place where you can enjoy a Japanese festival anytime. It is a tradition in Japan to wear yukata (kind of kimono for summer) to festivals. Why don't you wear a yukata and enjoy Japanese festival in Japanese way?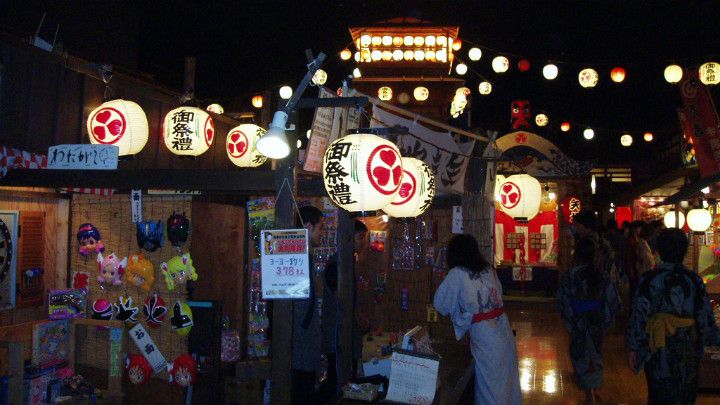 (Source: 不惑のhoteiclub)
Souvenir corner
Oedo onsen is a great place to buy gifts. You can find many small items related to the Edo period in souvenir shops. Unique T-shirts and original sweets of Oedo Onsen Monogatari, such as awaseyaki, are very popular. You will surely find great gifts here.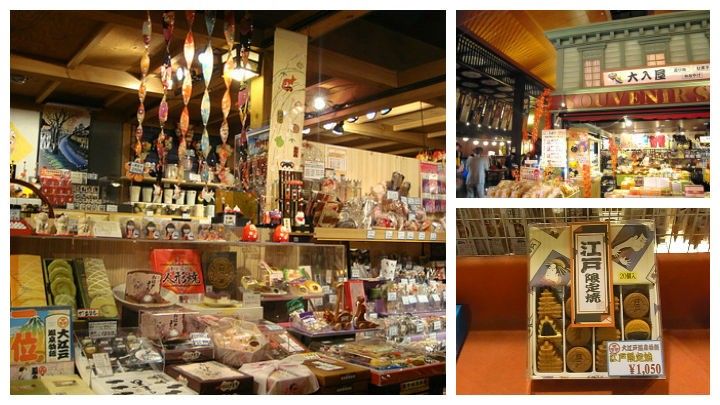 Restaurants
There are many types of restaurant available in this theme park: authentic Japanese restaurant, izakaya, sushi restaurant and soba restaurant, etc. Therefore, you can enjoy desserts, drink beer or have ramen after taking a bath. A great variety of alcoholic drinks are available!