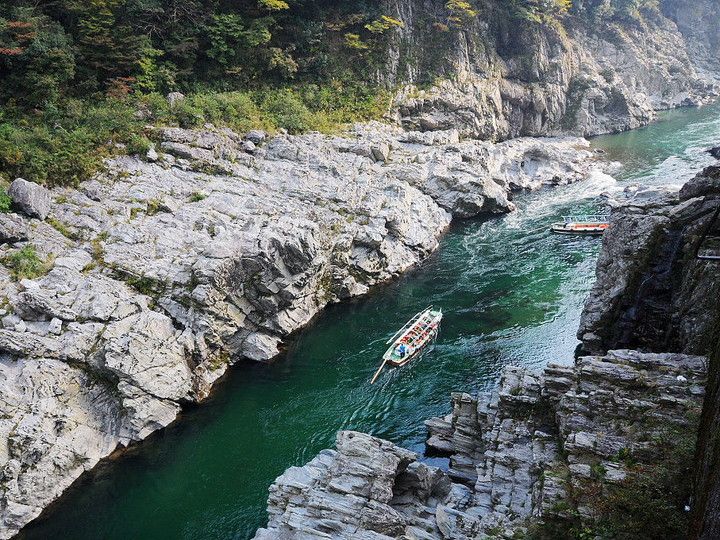 Wild-water of the Yoshino River that cuts through the Shikoku Mountains has created the magnificent gorges that took about 200 million years. The unique Japanese names, Oboke-Koboke, means dangerous(ke) to walk(bo) either with long(O) steps or small(ko) ones. It is designated as a national natural treasure, and you can fully enjoy spectacular views throughout the year such as cherry blossoms or autumn foliage depending on the season. My recommendation is getting a view from Oboke Ravine Pleasure Boat. It is famous as a rafting and kayaking spot in summer.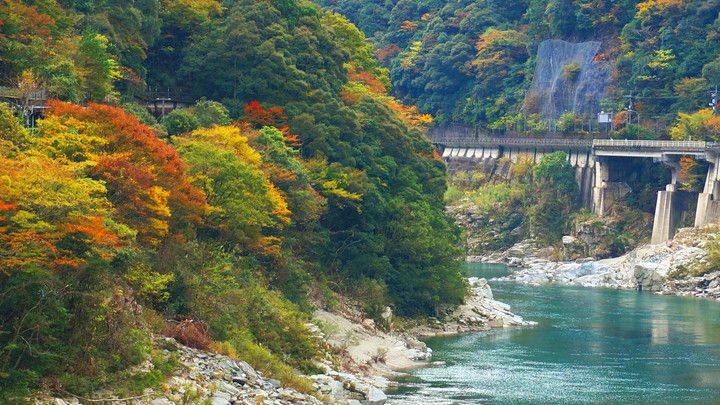 (Source: pixta)
Oboke Ravine Pleasure Boat
The Oboke Ravine Pleasure Boat operates from 9:00-17:00 everyday. You can enjoy a 30-minute boatman-guided cruise offering sights of strange and massive rocks up close. The fare is 1080 yen for adults, 540 yen for children. The grandeur of rocky views from aboard is a must to see.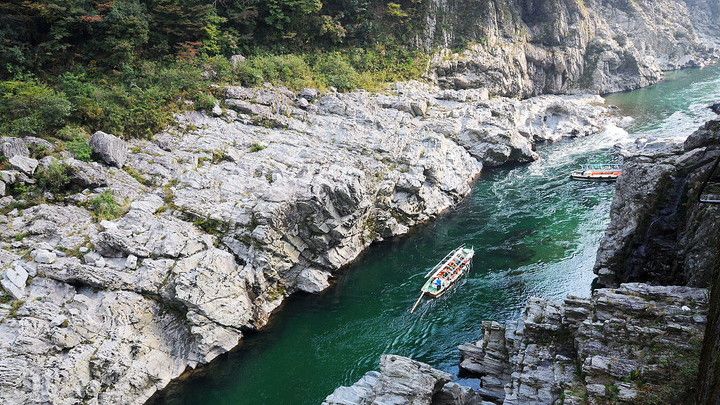 (Source: 砂の足跡)
Local Gourmet
Oboke-Koboke's local must-try gourmet is char-broiled salted river fish from the Yoshino river, which you can enjoy only in a gorge area. Some eating places have an irori (fireplace) to broil fish. Other gourmet is tofu (bean curd) and soba (buckwheat noodles) made with fresh and tasty water. The local sake is popular too.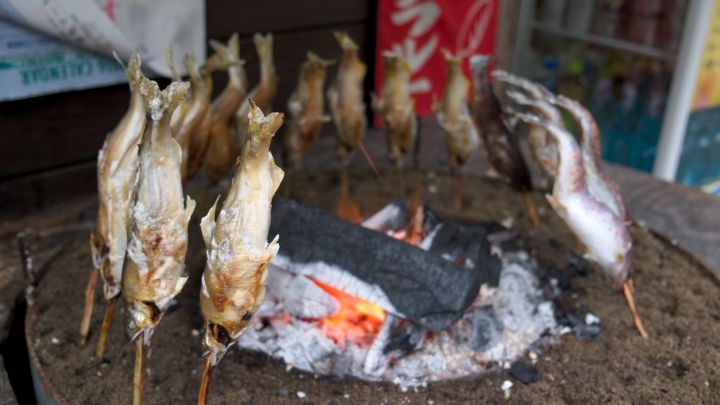 (Source: pixta)
Rafting to Experience Wild Nature
You can raft down on one of the most rapid flows in Japan, a famous spot, Koboke on the Yoshino river. Since you will be lectured by an instructor even beginners can participate without any worry. It's wild and thrilling! You can feel the powerful nature with your whole body.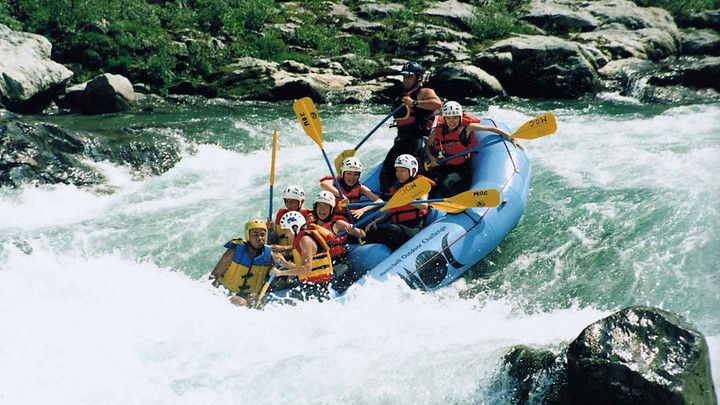 (Source: 大歩危祖谷観光NAVI)
Carp Banners Meaning Springtime
The spring feature, flying carps in Oboke, are to wish for children's health and growth. They are sent from all over Japan and hang over the Yoshino river. The scenery of colorful carps swanning in a breeze is quintessentially Japanese. They are hung from late March to around the end of May.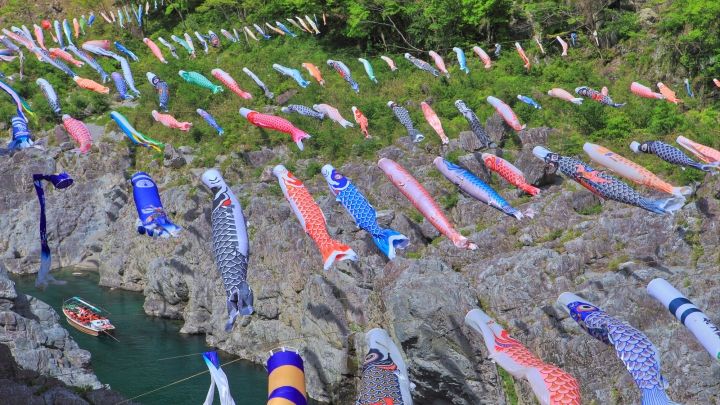 (Source: pixta)