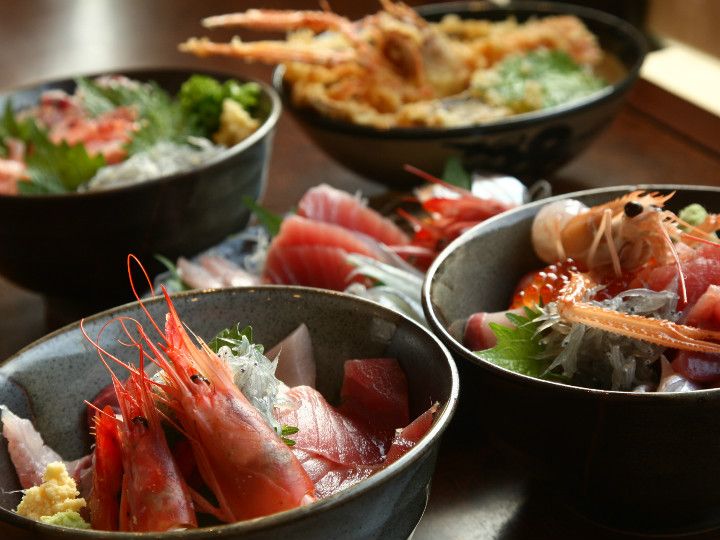 Numazu Uoichiba INO is a commercial complex that features a fish market, an observation deck and a corridor for viewing the fish auctions. The restaurant Numazu Uoichiba Shokudo is located in this complex. The restaurant is also a cafeteria for workers at the fish market and offers fresh seafood from Numazu Port at reasonable prices. There are various types of seating choices in the restaurant. It has table seats, semi-private tatami (straw mat) rooms, counter seats where you can enjoy your meal overlooking the Bay of Suruga. You can choose from a variety of seating according to the size of your group.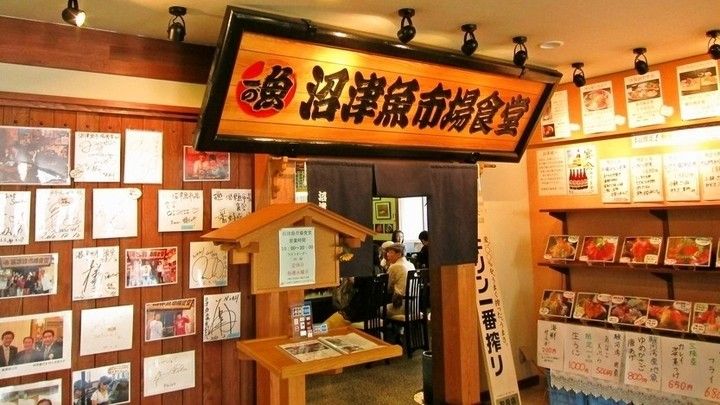 (Source: 食べログ)
Menu Changes Based on the Catch of the Day
The fish auction takes place every morning on the second floor of the building. The restaurant's menu is set based on what they bought that morning. The Bay of Suruga where Numazu Port is located is known as one of the largest fishing ports in Japan and famous for sakura ebi (Sergia lucens) and fresh shirasu (baby sardine).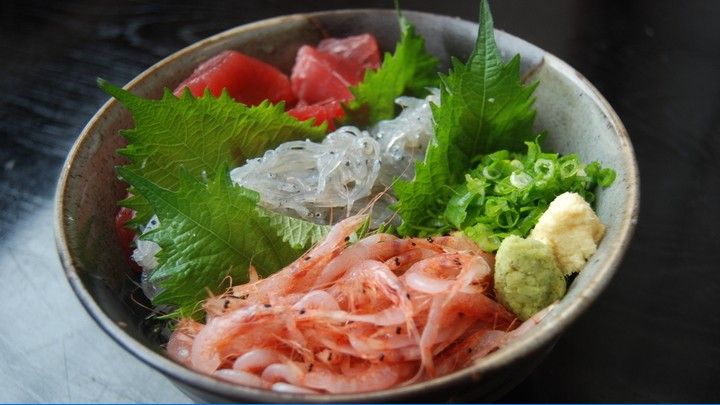 (Source: 沼津魚市場食堂)
Daily Special Menu
Their menu changes every day. The specials are written on a board by the entrance or on a blackboard in the restaurant. They prepare the ingredients in various ways, such as sashimi, tempura and donburi (rice bowl with toppings). You will enjoy the same amazing seafood that satisfies the workers at this fish market.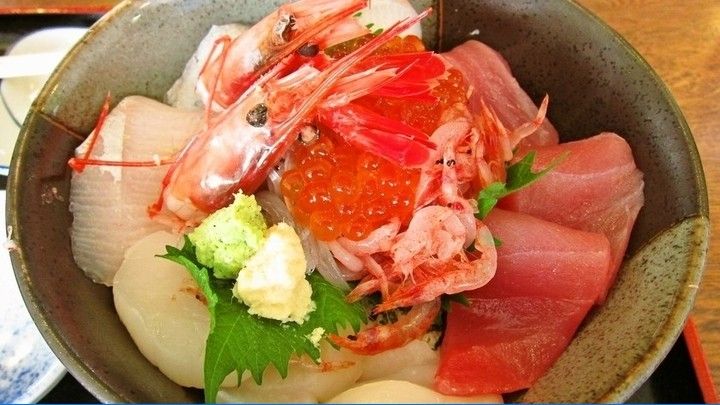 (Source: 食べログ)
Large Portion Combination
Their regular menu Uoichiba Teishoku (1,300 yen) consists of soft and fluffy boiled shirasu donburi (small size), finely chopped fresh horse mackerel, rich and flavorful sakura ebi croquet as well as miso soup. There are free refills of rice and miso soup (menu may change depending on the availability of ingredients).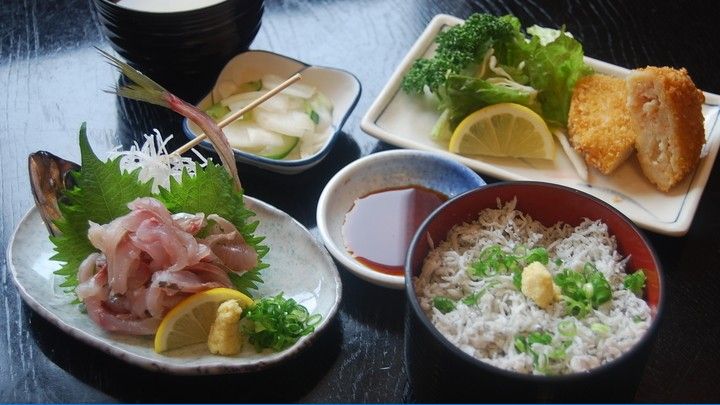 (Source: 沼津魚市場食堂)