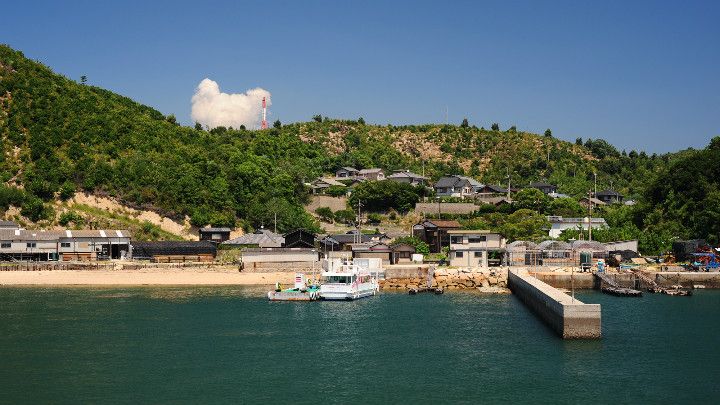 (Source: monjiro / PIXTA(ピクスタ))
Landmark of Naoshima: Pumpkins
Arriving at Miyanoura Port, you will see the artworks of Yayoi Kusama called "Yellow Pumpkin and "Red Pumpkin." Surrounded by the blue sea and sky, these artworks look wonderful. It has became a landmark of Naoshima. You can get inside the Red Pumpkin to take memorable pictures.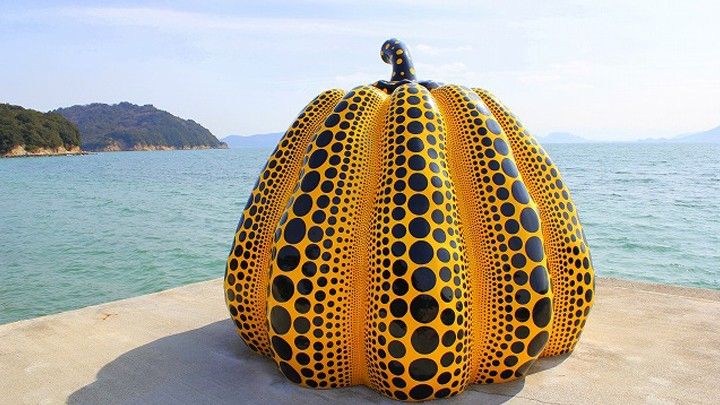 (Source: 京都日々是望外!)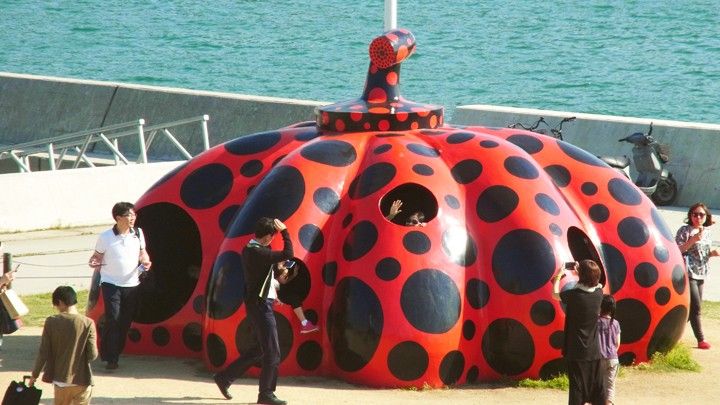 (Source: こんな写真取れましたっ!)
Fusion of art and hotel: Benesse House
Designed by the famous architect, Tadao Ando, it is the center piece of the art project. As a result, there are many artworks exhibited inside this building. It is also a resort hotel where you can enjoy art, nature and architecture all in one place. Guest rooms are also designed using four different themes. Everything is a piece of art in this building.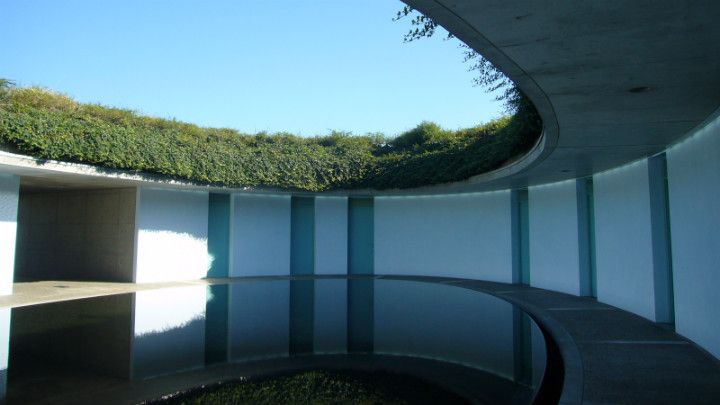 (Source: Heaven's Kitchen)
Situated underground: Chichu Art Museum
This museum is also designed by Tadao Ando. It is an innovative building that is located underground. As you walk inside the building with no outside view, you will observe the artworks with some natural light filtering from the outside. In the permanent exhibition, you will see works of Claud Monet, James Turrell, and other distinguished artists.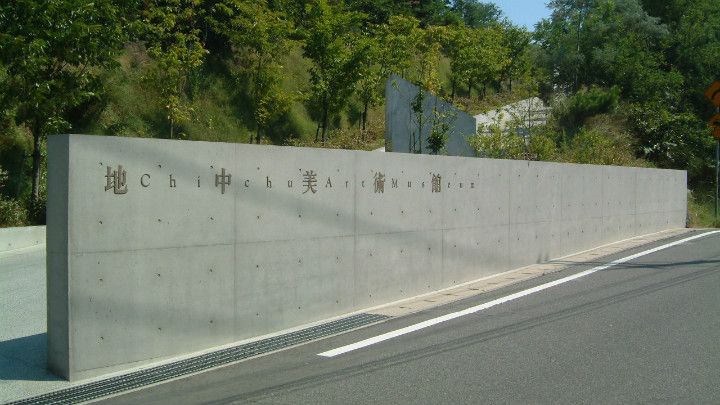 (Source: Yokohama Daddy's Base)
Naoshima Bath "I♥湯"
Designed by artist, Shinro Ohtake, it is an art facility where you can also take a bath. This public bath is created as a place where people of Naoshima can recharge and also where tourists from Japan and from other countries can communicate with locals. Not only the outside and inside of the building, everything, including the bath, the pictures on the wall, the mosaic and even the toilets, reflect the unique universe of Shinro Ohtake.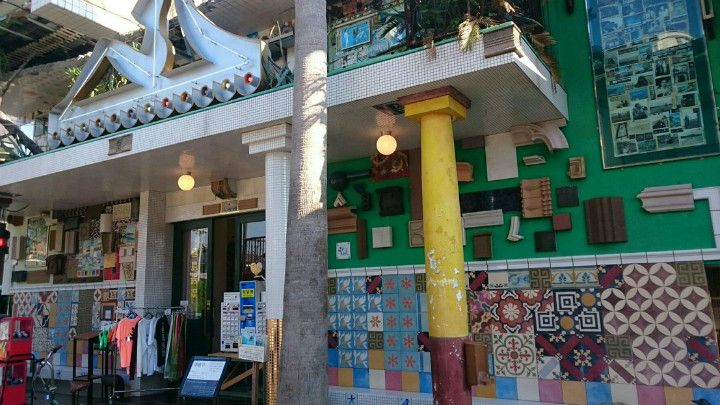 (Source: Twitter)
"Art House Project" in which houses are transformed into a piece of art
This is an art project that transforms empty houses and old local houses into a piece of art. There are seven art houses in the village of Naoshima, where local people are still living today. "Haisha" is an artwork that transformed an old dentist's office by putting iron boards. The entire house has been transformed into an art object.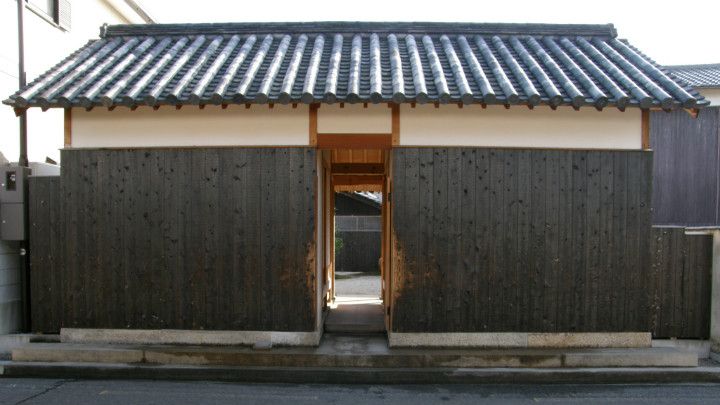 (Source: 松岡明芳/Wikipedia)
Old coffee shops
In Honmura area of Naoshima, there are many ancient residences made of traditional burnt cedar plates, surrounded by walls made of white lime plaster. You will see the nostalgic atmosphere of an old Japanese town. On top of that, many houses are renovated into relaxing coffee shops. It is a great place to take a break during your walk.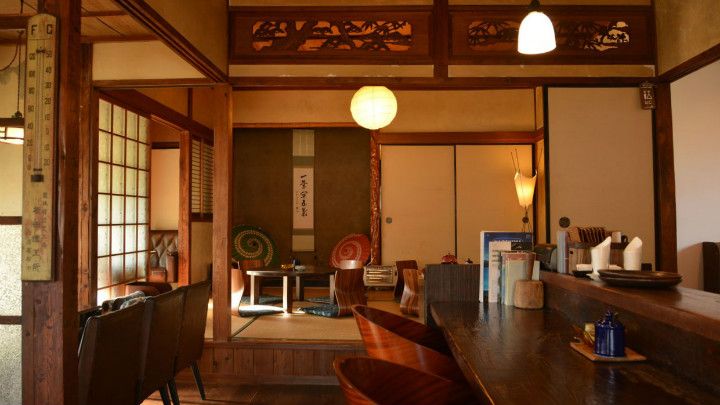 (Source: East of the sun)