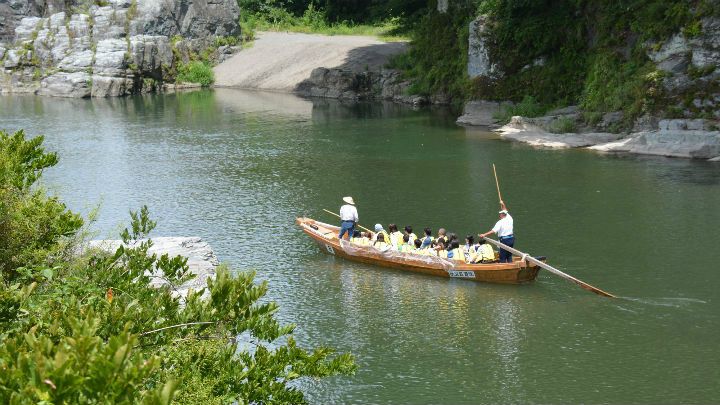 (Source: pixta)
Nagatoro Iwadatami that Looks Like Layers of Tatami
Nagatoro Iwadatami is one of the famous sightseeing spots in Nagatoro. The rocks are seen over 500 meters along the river, and they are caller "iwadatami" because they look like layers of Tatami (traditional Japanese floor mat). Many people enjoy walking the nature trails from Nagatoro station to Kaminagatoro station.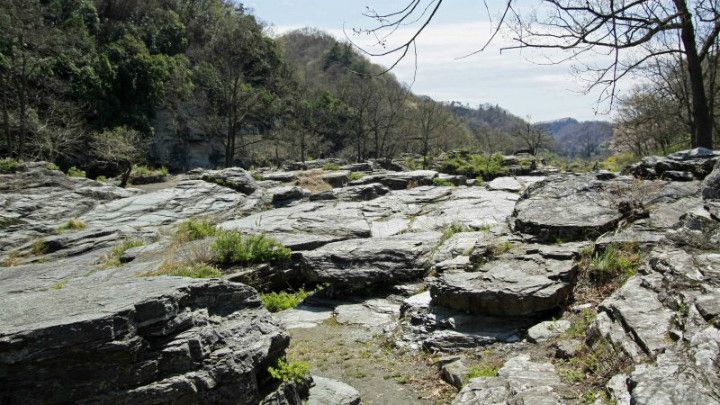 (Source: 旅の種 ~「行ってみたい!」を育てる日記〜)
Thrilling River Rafting
River rafting has been the biggest attraction in Nagatoro. The raft streams down the river dodging the rocks, called "iwadatami," which is designated as a special natural monument. Enjoy the thrill when cruising down rapids and the scenery when the current is gentle. There are various things you should check out from the boat, such as a cliff, iwadatami, waterfalls, unique-shaped rocks that look like certain animals and so on.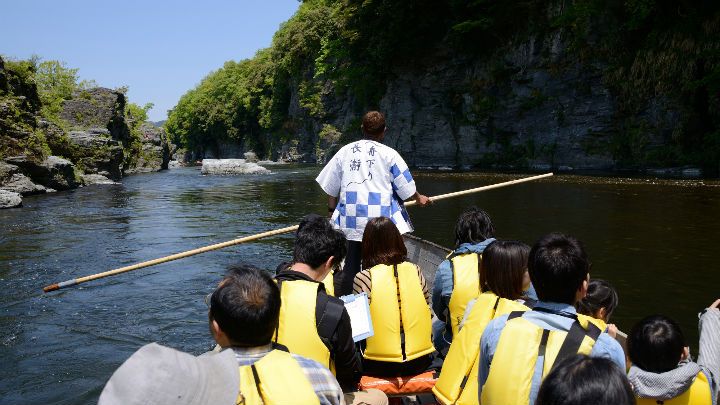 (Source: pixta)
Hodosan-jinja, a shrine with a Michelin star
Hodosan-jinja is a traditional shrine that stands at the foot of the mountain, Hodosan. It is known as a god for preventing fire calamities and gathers a lot of worshipers. It is also famous as a power spot. The delicate and colorful carvings on the main hall are worth seeing. It received a one star rating in the travel guidebook, Michelin Green Guide Japan, and is now popular among foreign tourists too.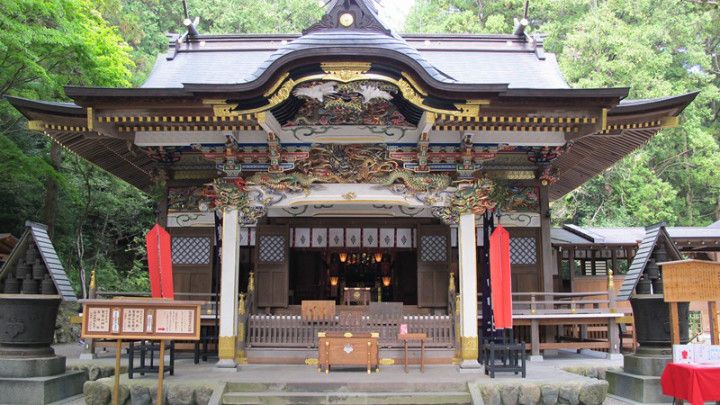 (Source: 類聚メモ帳)
Funadama Festival
Funadama Festival is a summer tradition in Nagatoro and about 70,000 people get together to enjoy this event. It is believed that the origin of this festival was because boatmen prayed for safety on water to the God of water around 1910. About 1,000 paper lanterns float down the river, Arakawa, and more than 3,000 fireworks are set off at night.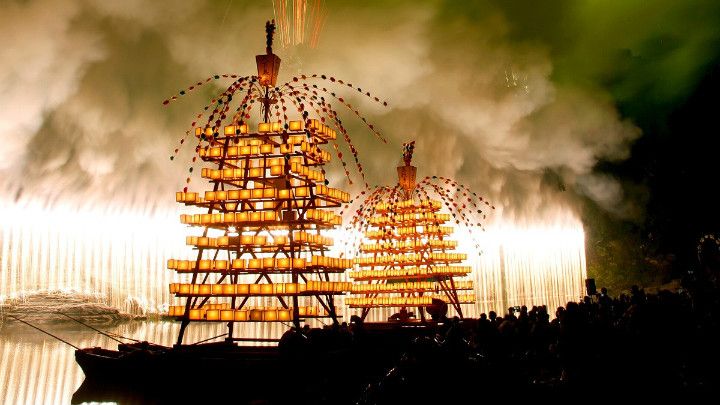 (Source: WebGuide秩父)
Shaved Ice made from Pure Natural Water
"Asamireizo" is a shaved ice parlor run by a brewery of natural water. They only use ice formed after long hours of freezing through natural cold weather. Fluffy shaved ice is topped with tangerine, green tea syrup, strawberry and cream, Earl Gray tea syrup and so on. Some people travel all the way from different prefectures only to taste this shaved ice.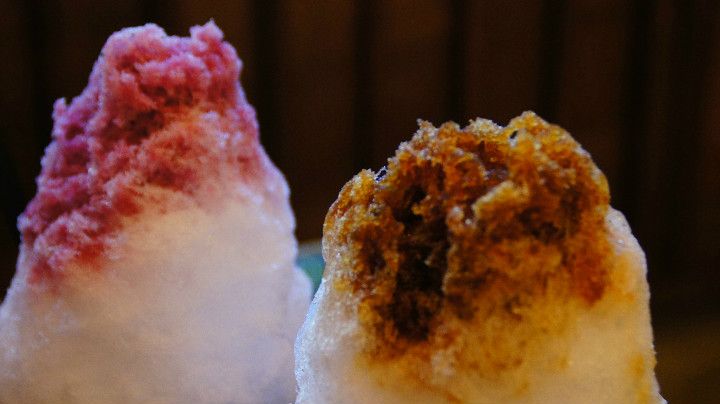 (Source: pixta)