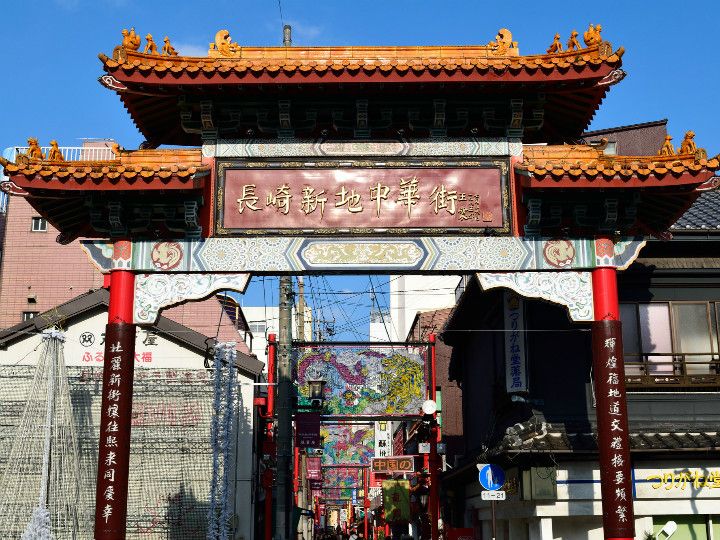 Nagasaki Chinatown is one of Japan's three biggest Chinatowns, along with those in Yokohama and Kobe. This town was built on landfill in the mid-Edo period, to build storage warehouses for imported goods from China. The crossroads of approximately 250 meters from north to south, is a cobble stone road constructed with help from Nagasaki's sister town Fujian. It is a fun place to just walking around, with about 40 Chinese restaurants, Chinese sweets shops and Chinese goods stores. You can experience the thriving "China within Nagasaki," while eating Chinese food and enjoying some shopping.
Four Gates Protecting Chinatown
At the four entrances going into Chinatown from each direction, there is a north gate, south gate, east gate and west gate, respectively. They are very rare monuments, constructed by an artist invited from Fuzhou, China, and feature animal motifs based on traditional Chinese culture.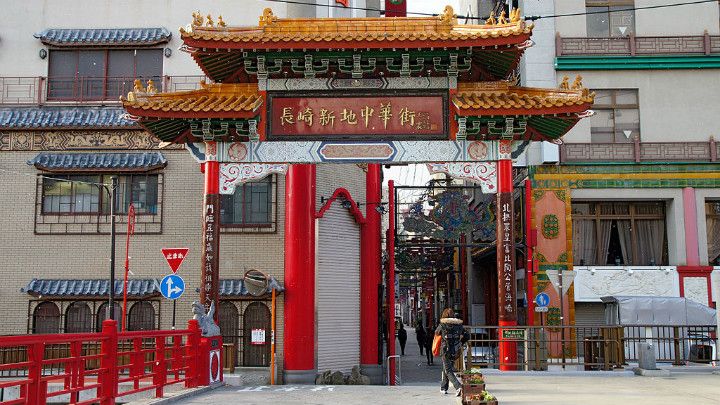 (Source: Wikipedia)
Appreciate Nagasaki Gourmet
Nagasaki's representative gourmet is the noodle dish Nagasaki champon. It was originally created in a Chinese restaurant in Nagasaki city for employees' meals and spread out to other restaurants. "Sara udon" with crispy noodles is also a popular dish that is a good competition to the champon. Why not try some of the local Nagasaki cuisine while you're in Chinatown?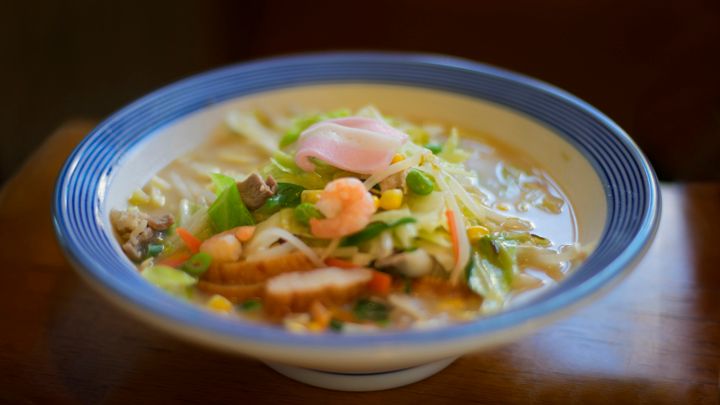 Yellow Lanterns Glowing in Chinatown's Night Sky
The Mid-Autumn Festival is one of China's three biggest festivities and is celebrated as "Tsukimi" (moon gazing) in Japan. The full moon in mid-autumn, when it appears to be at its brightest, roundest and most beautiful, is celebrated as a symbol of a strong family bond. The 1,000 full moon lanterns that illuminate the Chinatown are absolutely gorgeous.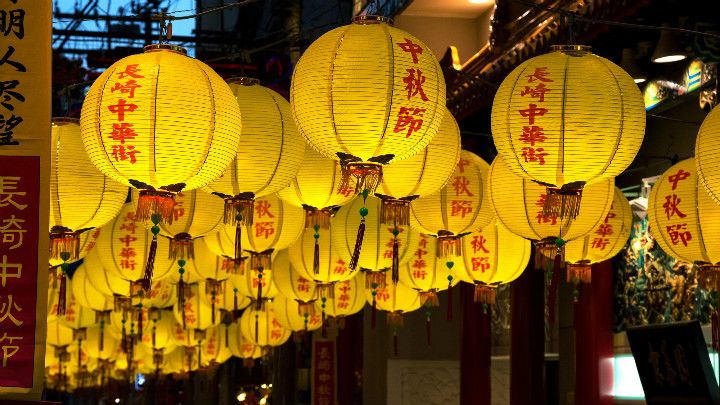 Nagasaki Lantern Festival Mesmerizes One Million People!
Nagasaki Lantern Festival was originally a festival, in which the residents of Nagasaki Chinatown celebrated Chinese New Year. Since its scale was expanded in 1994, it has been known all over the country as one of the biggest winter events. About 15,000 lanterns and sculptures adorn the city and make a fantastic atmosphere.