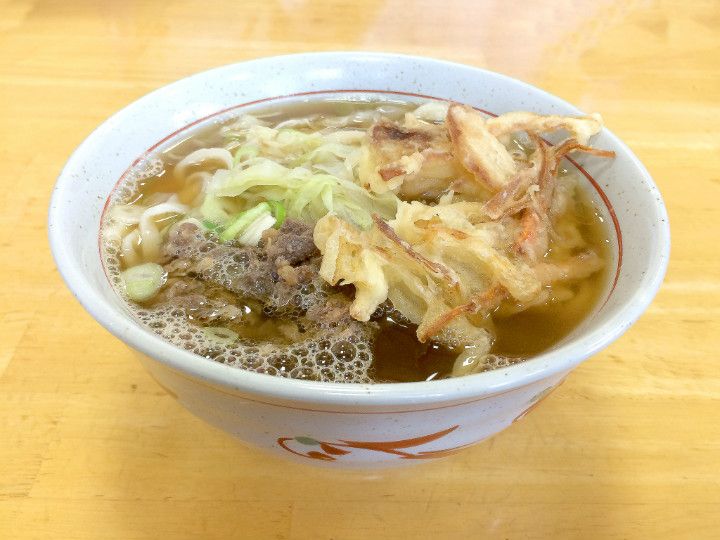 The long-standing restaurant Miyaki has been in business for 25 years. The restaurant's motto is "To serve Yoshida Udon quickly, reasonably and casually." It started its business as a noodle factory, and only handcrafted noodles are used at the restaurant. The noodle is very thick and has a firm and chewy yet smooth texture. They use spring water from Mt. Fuji to make the noodles. The mild broth is carefully made with bonito, kelp and dried sardines. It is open only for three hours a day, and it becomes full soon after its opening at 11:00 am. The restaurant is popular among the locals as well. It closes when they run out of noodles, so you want to go there early.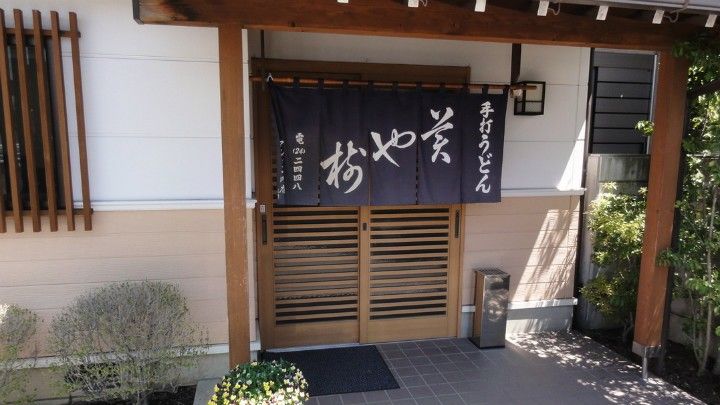 (Source: 食べログ)
Fujiyoshida's Regional Food: Yoshida Udon
Yoshida Udon is well known as a regional specialty cuisine of the city of Fujiyoshida. It features firm, thick noodles that are made with spring water from Mt. Fuji and is served in a rich fish broth. The local kogen (plateau) cabbage adds sweetness to it.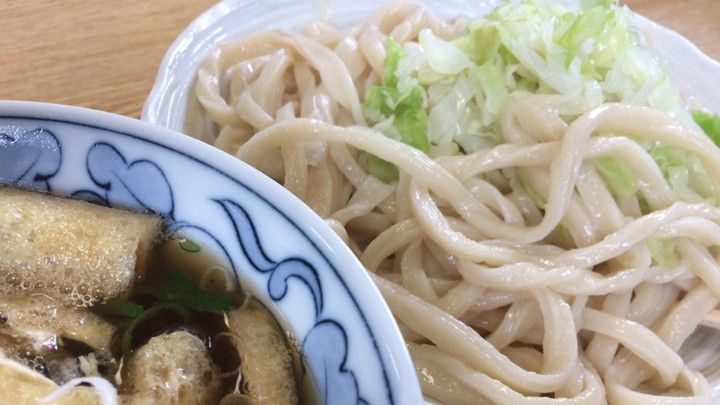 (Source: 食べログ)
For Something Different, Try the Simple Cold Noodles
The Hiyashi Tanuki (360 yen) compliments the flavor of the handcrafted thick noodles. It is served with steamed cabbage, tenkasu (crunchy bits of deep fried tempura batter), grated daikon radish and wasabi. You can also add a flavorful sesame topping that accentuates the dish.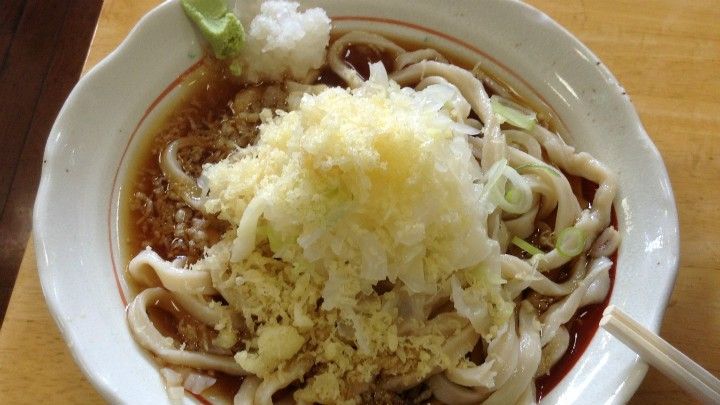 (Source: 食べログ)
Substantial Portion of Udon with Horse Meat
The Niku Udon (360 yen) is served with boiled cabbage and horse meat. The savory meat, sweet cabbage and rich broth create a harmony of flavors. This is one of the most popular dishes at the restaurant.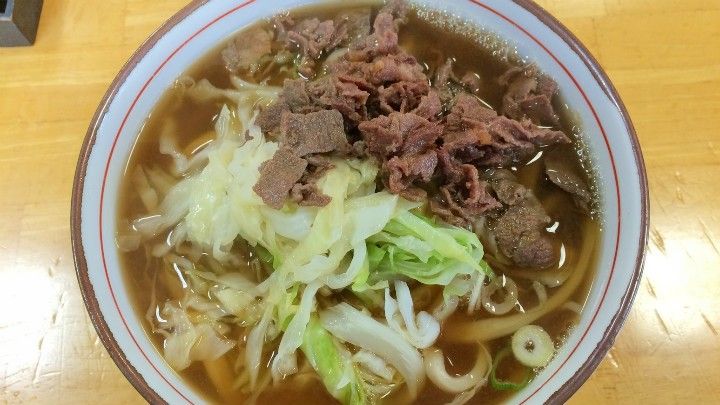 (Source: 食べログ)