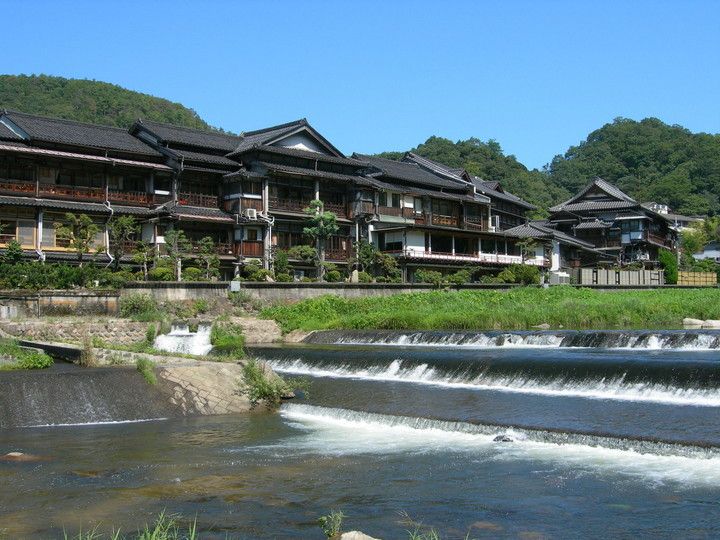 Misasa Onsen has the highest quality of water in the world. It is a radium hot spring that contains radon in high concentration, which provides a "hormesis effect" to improve your metabolism and a natural healing ability, not only by bathing but also inhaling its steam or drinking it. There are outdoor hot spring baths on the riverbed, a local institution, foot baths, and drop-by baths in the town. So I recommend that you stroll around the town and enjoy hot spring hopping. There is Mt. Mitoku Sanbutsu-ji nearby which is known as a hallowed ground in Mountain Buddhism, and it is a traditional manner to purify your body by Misasa hot spring before you pay a visit to the temple.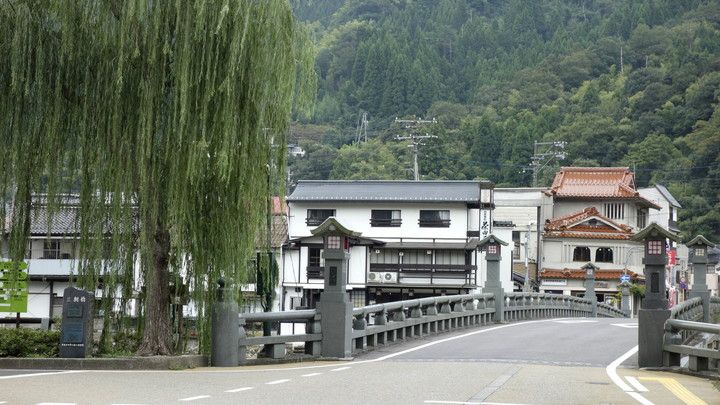 (Source: pixta)
Most Popular Spot, Kawara Buro (Riverbed Outdoor Bath)
Misasa Onsen has a facility called Kawara Buro (riverbed outdoor bath), which is a public mixed outdoor bath that has the source of hot water. It's for free and open 24/7 all year round. But since it is situated in a corner of the riverbed and nothing is accommodated, you need to bring bath essentials like a towel. Since it is a mixed bath, you may have to muster courage but there is no doubt you will feel relieved after a soak. Next to this, there is also a foot bath.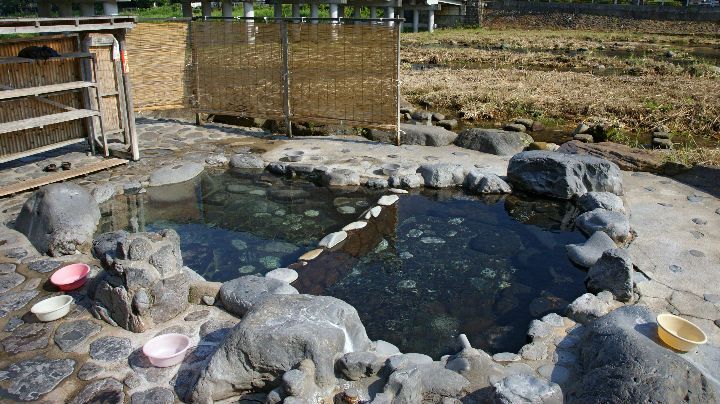 (Source: wikipedia)
Quality Drop-by Baths
Misasa Onsen has excellent water quality. There are three public baths and many drop-by baths with only less than 1,000 yen. You can enjoy one of the world's best radium hot springs surrounded by beautiful nature. It's a great experience. Of course, there are many lovely Japanese inns if you wish to stay.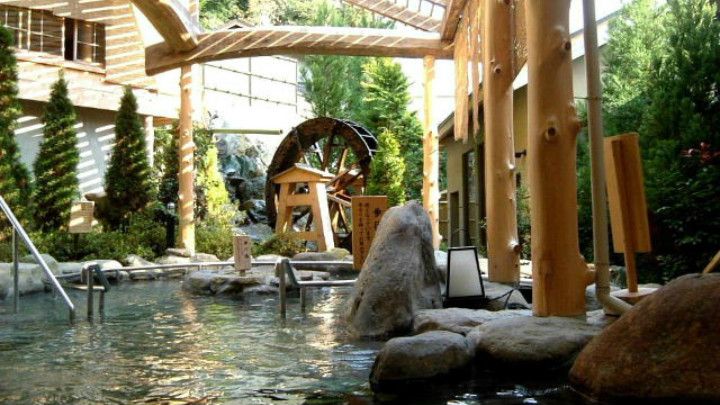 (Source: ああ、いい湯だな)
Hot Spring Village with an Exotic Atmosphere
The quaint and retro-inspired hot spring village has many places to set the mood for it, such as a museum, shooting galleries, mom-and-pop candy stores, makeshift playhouses, and souvenir shops. The village at nighttime is a whole different town with a different atmosphere and is recommended.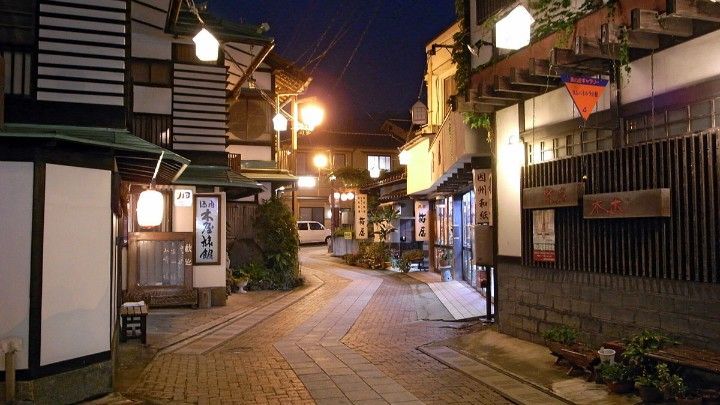 (Source: wikipedia)
National Treasure on a Vertical Cliff of Mt. Mitoku, Sanbutsu-ji
Sanbutsu-ji opened over 1000 years ago in the Heian period as a hallowed ground of Mountain Buddhism. Especially Nageire-do is a must, which you can see after you go up a rugged mountain trail. Since it stands on the vertical rock cliff, it is called the most dangerous appreciation of a national treasure in Japan and is a scenic beauty still shrouded in mystery.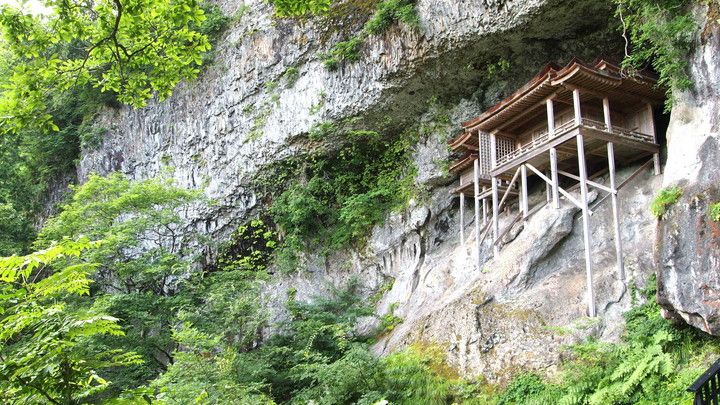 (Source: pixta)