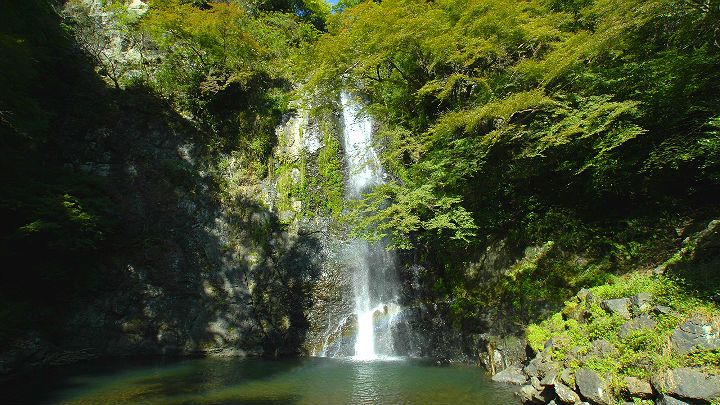 (Source: pixta)
Minoo Taki: Selected as One of Japan's Top 100 Waterfalls
Minoo Waterfall is an impressive waterfall of 5 meter width and 33 meter height. It is selected as one of Japan's top 100 waterfalls and attracts many tourists every year. The best season to visit is during autumn from mid-November to early December every year. The leaves turning yellow and red in combination with the waterfall is a must-see view.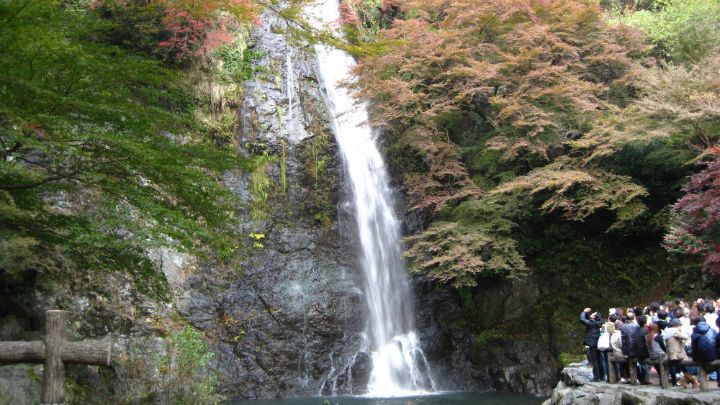 (Source: pixta)
Light Ups
"Minoo Koen Night Light Up" can be seen during the "Summer Fest Minoo Koen," which is held every year in Minoo Koen. It has a surreal atmosphere, in contrast to the day. A stroll through the evening breeze during the hot and humid summer is sure to become a good memory.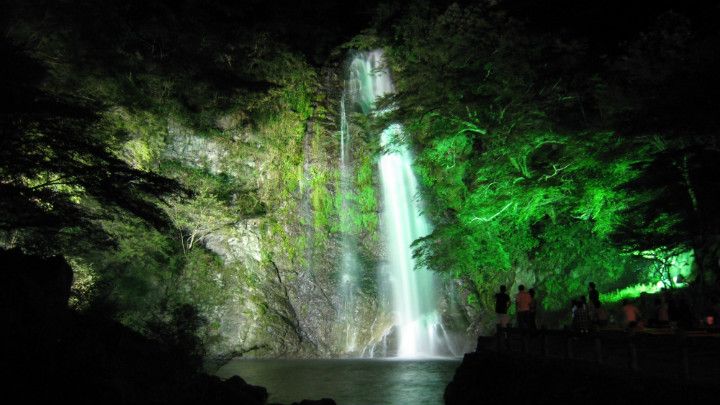 (Source: のくまる的グルメ(と趣味の部屋)~大阪発~)
Go on a Hike and Feel the Great Nature
There is a three kilometer distance from Minoo Station to Minoo Waterfall. As there is a walkway installed, it is perfect for hiking. You can appreciate the greatness of nature while cooling down by the river or stopping by at observatories and hills, nostalgic ryokan (Japanese-style inns) or rest areas.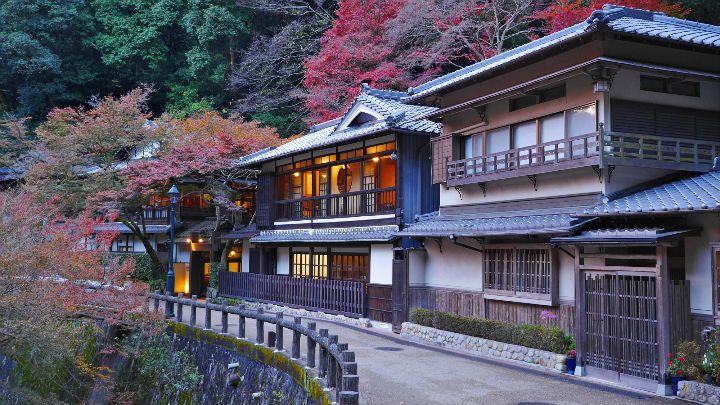 (Source: pixta)
Minoo Specialty: Momiji Tempura
The specialty of Minoo is Momiji Tempura (maple leaf tempura). Traditional sweets that have been passed on in this region for 1,300 years, they are known for their light taste and sweet flavor. They can also be found at rest areas on the way and make for great souvenirs.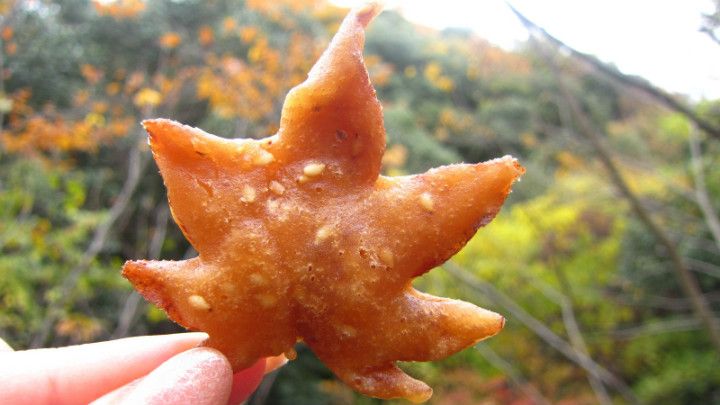 (Source: 食べログ)