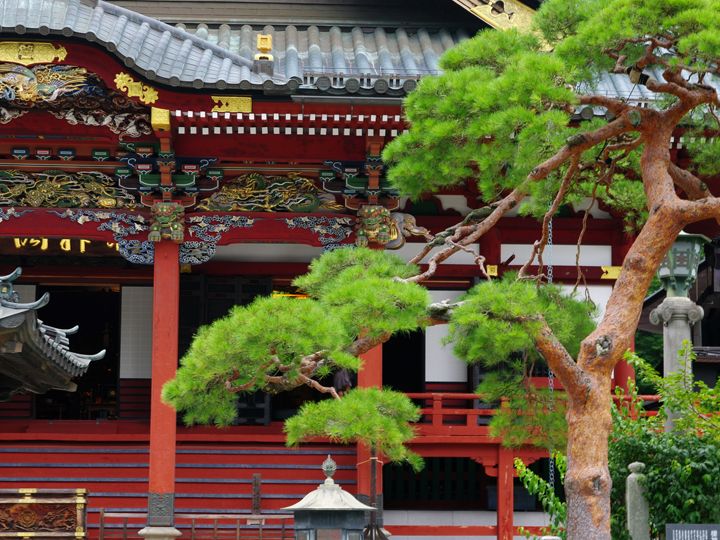 Minobusan Kuon-ji is the head temple of the Nichiren shu (Nichiren sect), one type of Buddhism. Nichiren Shonin (St. Nichiren), who started Nichiren shu, set his temporary dwelling in the mountain around the 13th century and this is the origin of this temple. And it became a splendid and big temple in 15th century. Every building is esteemed and you can't miss the big main shrine and the beautiful five-story pagoda. Cherry blossom trees are also famous as its tree age is said to be 400 years. It is one of the most sacred places in Japan and it receives attention as a power spot, too.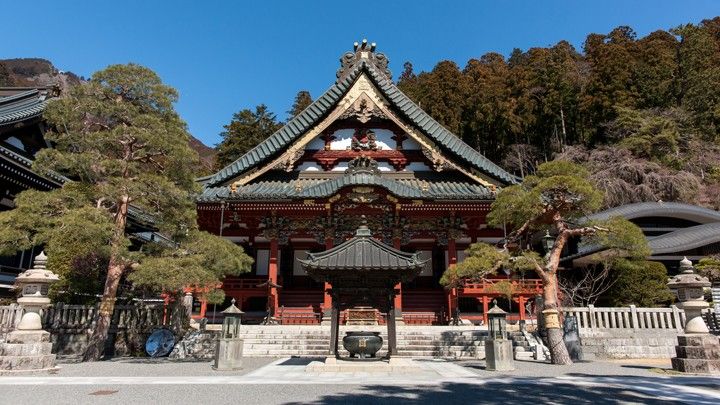 (Source: PIXTA)
Big and splendid "main shrine"
The main shrine is said to be one of the biggest in Nichiren shu and it is a very big and splendid shrine. There are Buddha statues and a 9 m square-shaped picture of a big dragon inside the hall. Besides, Soshido, which enshrines the founder of Nichiren shu, Nichiren seijin stands next to the main shrine.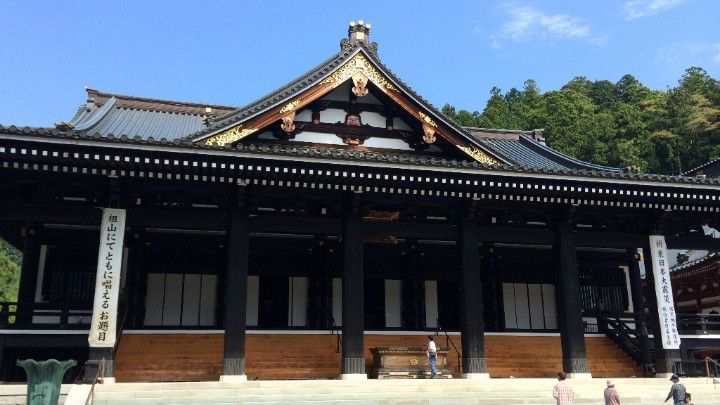 (Source: kaz*xx0*21のブログ)
Sanmon, Bodaitei
Firstly enter Sanmon, a big gate 21 m high and 42 m wide, and climb up the steep 287-step stone stairs "Bodaitei" from Sanmon to the main shrine. We recommend you to wear sneakers because the precinct is spacious and has stone stairs or mountain roads on it.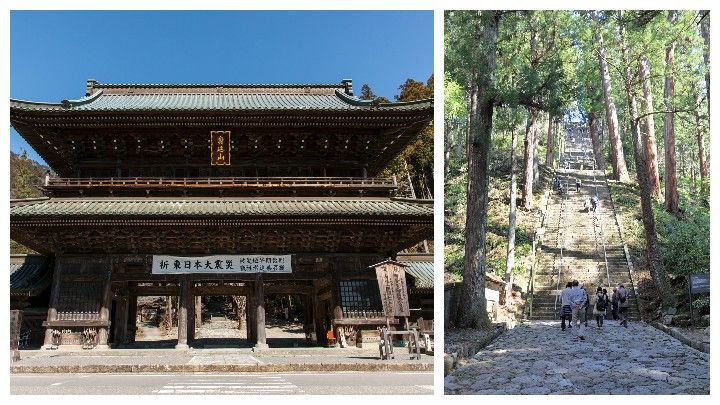 (Source: 左:degu66 / PIXTA 右:Fuchsia / PIXTA)
Beautiful combination of "five-story pagoda" and cherry blossom
In 2009, a "five-story pagoda" was restored as 400 years ago. All the wood was obtained from within Japan and it was rebuilt in the same design and assembled in the same way as old ones. The view of the pagoda with cherry blossoms has a very traditional taste.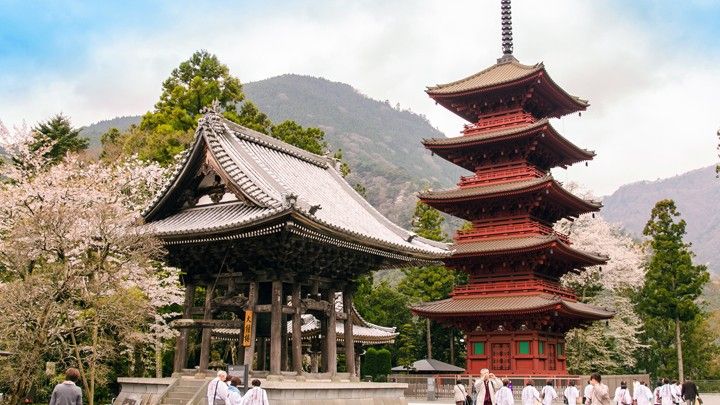 (Source: PIXTA)
400-year-old cherry blossoms
In the premise, there are two cherry blossom trees whose tree ages are said to be 400 years. Its breed is "weeping cherry" whose branches bow with the weight of flowers, and it flowers in spring. It was selected in "The best 100 cherry blossom spots in Japan" and also in "The best 10 weeping cherries in Japan".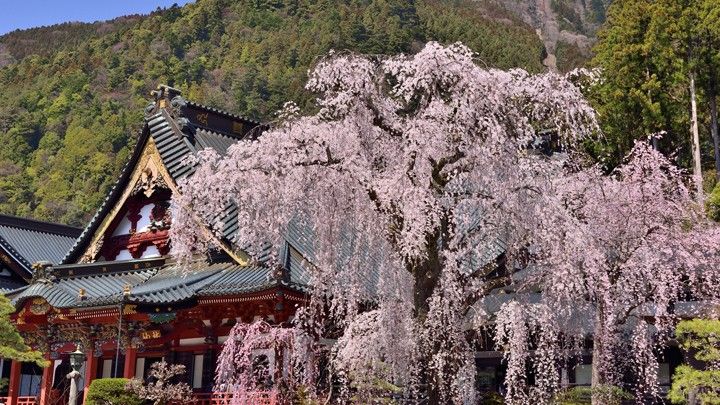 (Source: PIXTA)