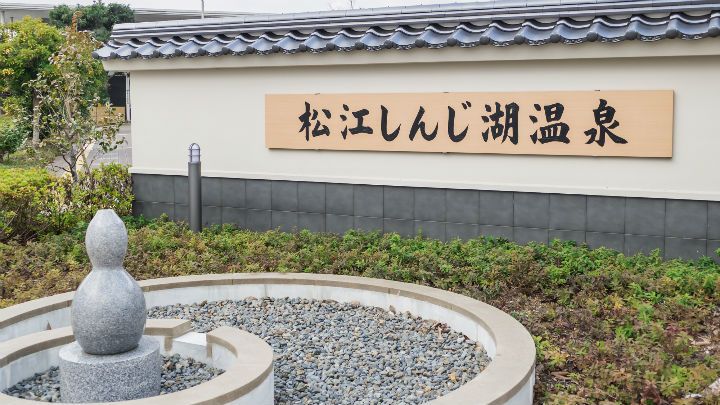 Matsue Shinji-ko Onsen is a hot spring which opened in 1971 with the source of onsen 1,250 meters below Lake Shinji. It is located beside Lake Shinji (Shinji-ko) which is a famous for beautiful sunsets. The onsen town contains many modern ryokan (Japanese traditional inn), and about 10 inns. You can walk in the castle town with a taste of Edo period which contains Matsue Castle, a tea ceremony room and a samurai residence. You can also walk along the lake and it is a good location as a mid-point on the way to Izumo, and a prime base for sightseeing Matsue. Since there is also an onsen for feet around Matsue Shinji-ko Onsen Station on Ichibata Dentetsu Line, the center of the city, you can communicate with local people while warming your feet.
Oyukake Jizo, Buddha who brings you health and happiness
In Yumoto, located at the edge of an onsen town, Oyukake Jizo is enshrined to show appreciation for hot springs. Countless people visit this Buddha because if you pour hot spring water on it and pray it is said you will be healthy and happy.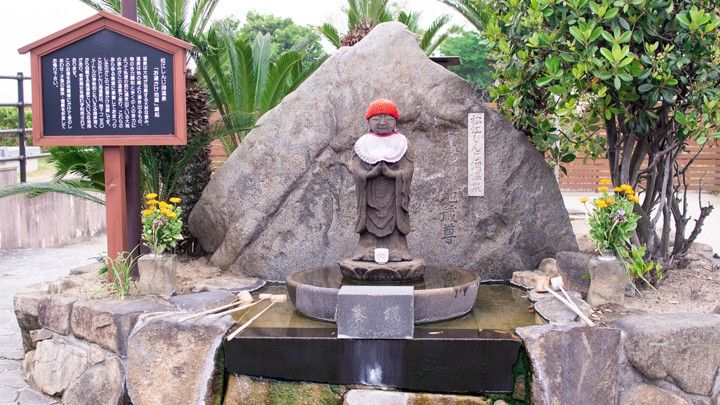 (Source: pixta)
Enter the onsen with a lake view!
Since Matsue Shinji-ko Onsen is located along Shinji-ko, you can enjoy onsen and a view of the lake. The sunset of Shinji-ko is especially beautiful, it is the best to time your bath with sundown.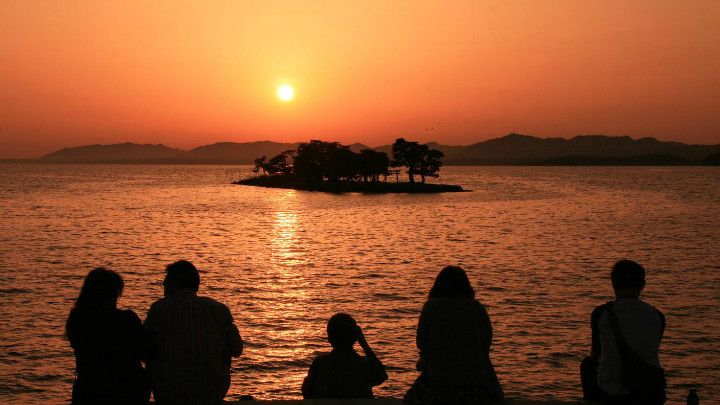 (Source: matatabi日記)
Inns where you can drop by to the onsen
We recommend you dropping by the inns which have onsen facility for a day tripper, if you wish to go to onsen without staying over night. At Matsue New Urban Hotel, you can enjoy onsen with a scenic view of the lake for 1,000 yen (including face towel rent fee).