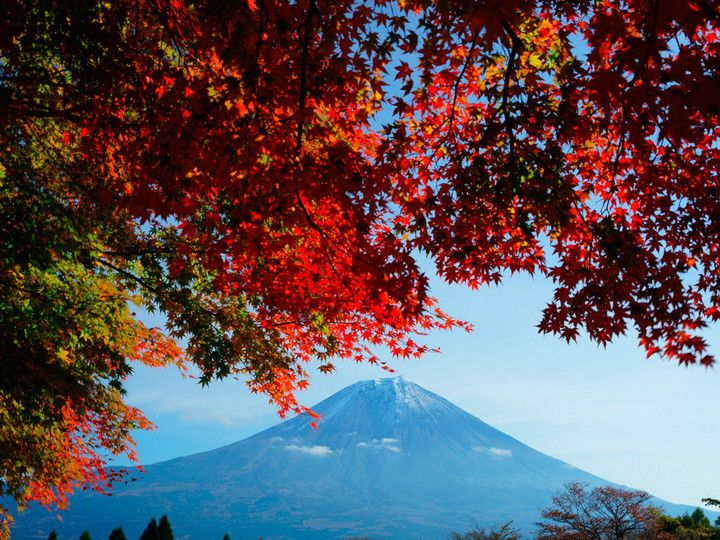 Lake Tanuki is a lake about 4 km in circumference located in the corner of the vast Asagiri Plateau. The reason why Lake Tanuki is so special is that it is a great spot to see "Sakasa Fuji," the inverted image of Mt. Fuji reflected in the lake. The best time to see it clearly reflected is a fine, dry day. Cherry blossoms and azaleas in spring, and red leaves in autumn with a view of Mt. Fuji enhance the charm of the area. You can also enjoy outdoor activities such as boat-riding and hiking looking at the best view of Mt. Fuji.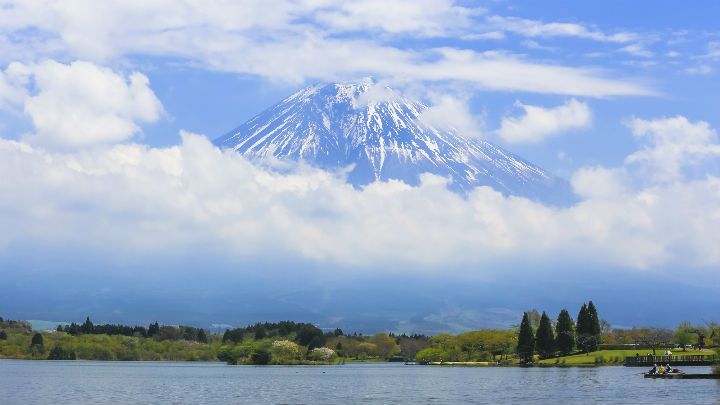 (Source: pixta)
Sakasa Fuji
"Sakasa Fuji" is seen when an image of Mt. Fuji is reflected in the water. Lake Tanuki is known as the best spot to see it among many lakes around Mt. Fuji. Lake Tanuki reflects Mt. Fuji as if it is a mirror, a must-see.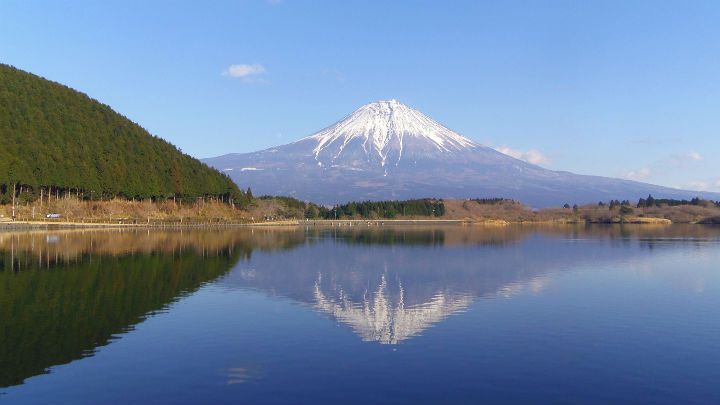 (Source: pixta)
Double Diamond Fuji
It is not only "Sakasa Fuji" that you can enjoy at Lake Tanuki but also "Diamond Fuji" when the sun sparkles like a jewel above the top of the mountain, and even more, "Double Diamond Fuji" when Lake Tanuki reflects "Diamond Fuji." "Double Diamond Fuji" can be seen around April 20 and August 20 every year.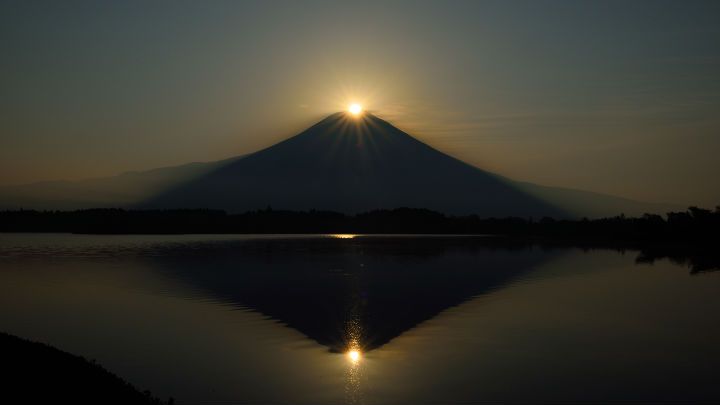 (Source: pixta)
Autumn Leaves and Sakasa Fuji
In autumn, leaves change their colors and you can enjoy autumn foliage and "Sakasa Fuji" together. Mt. Fuji with its top covered with white snow is seen standing in the background of the blue sky, surrounded by red and yellow autumn leaves. This stunning view is the reason why you should visit Lake Tanuki, the best view spot of Sakasa Fuji.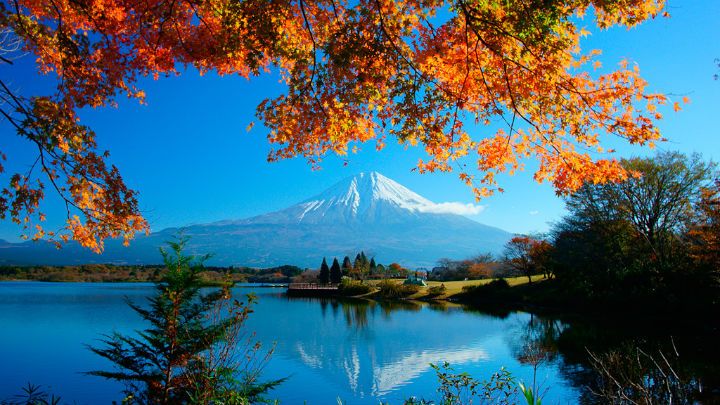 (Source: pixta)
Makaino Farm
If you visit Lake Tanuki, you should drop in Makaino Farm too. The view of Mt. Fuji and the scenery at the foot of it even resembles to the scenery in Switzerland. You can enjoy athletic playground equipment and have fun time with animals. It is a popular sightseeing spot that many foreign tourists visit.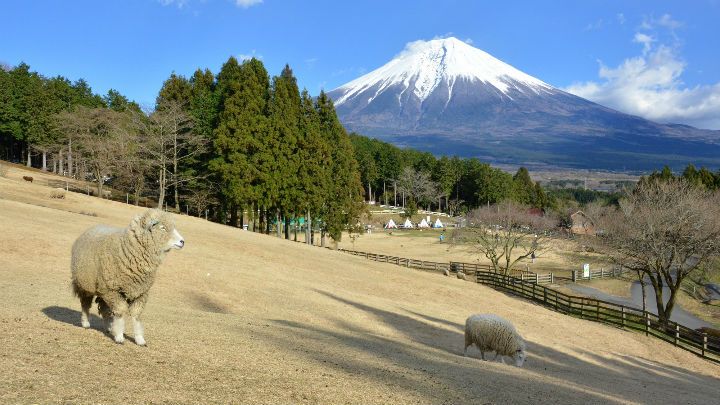 (Source: pixta)