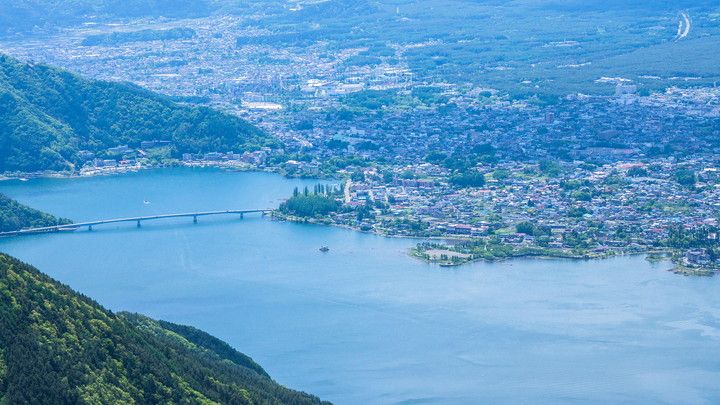 (Source: pixta)
Scenery in Four Seasons
The area of Lake Kawaguchi is full of nature, and displays different scenery in each season. A beautiful collaboration of nature and Mt. Fuji can be seen in any season, such as cherry blossoms in spring, hydrangea and lavender in summer, autumn leaves in fall and snowscapes in winter.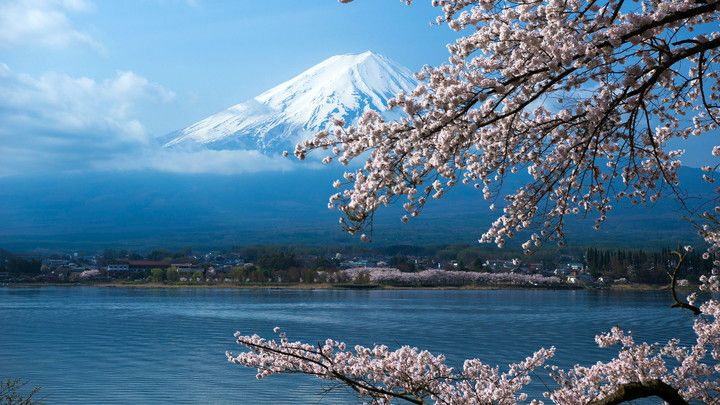 (Source: pixta)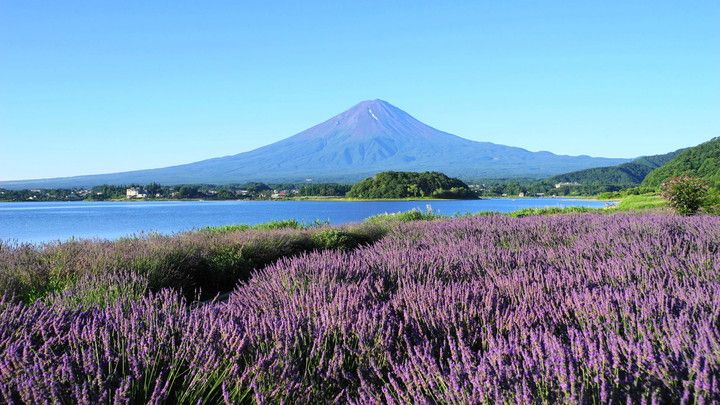 (Source: pixta)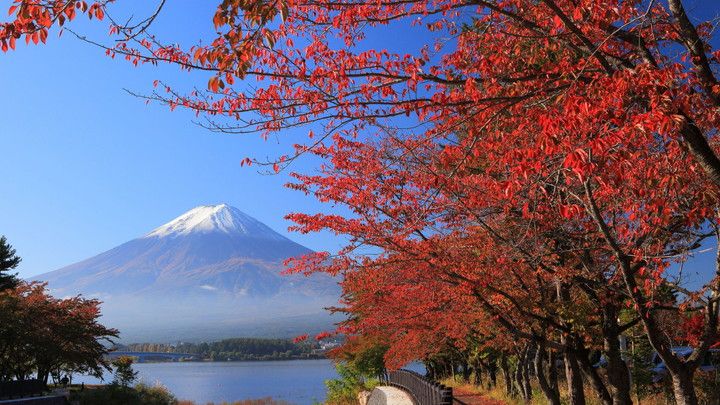 (Source: pixta)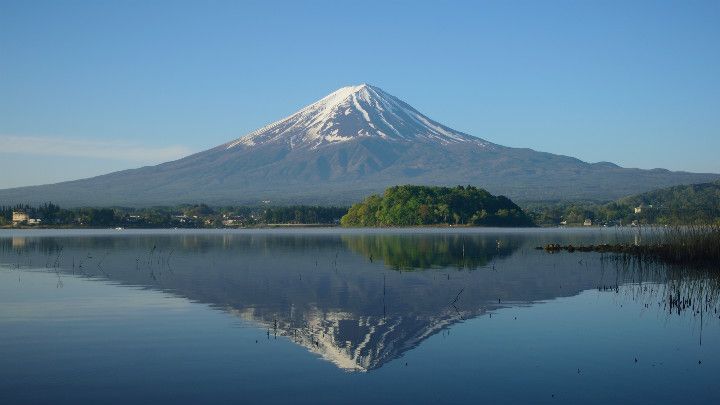 (Source: pixta)
Excursion Boat on Lake Kawaguchi
An excursion boat, En Soleil, takes you around the lake for 20 minutes. On a sunny day, you can see "Upside-down Fuji" being reflected on the lake surface from the boat. Treat yourself to a little voyage and a stunning view from this luxurious boat.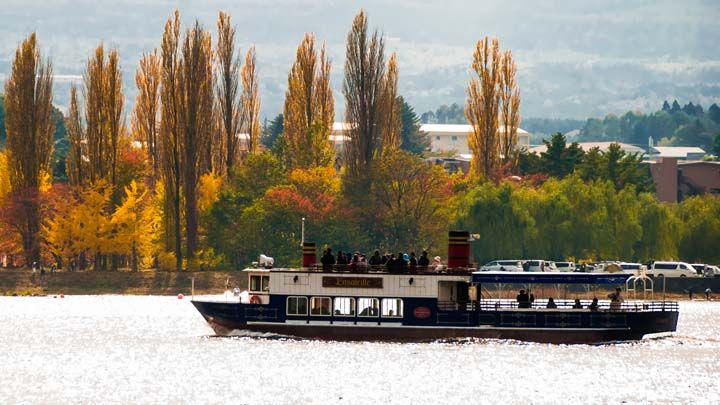 (Source: pixta)
Kachi Kachi Yama Ropeway
Kachi Kachi Yama Ropeway takes you to Tenjosan Park in three minutes from Lake Kawaguchi. From the observation deck in the park, you can enjoy the entire view of Lake Kawaguchi and Mt. Fuji. The glorious view that expands below you is truly breathtaking. The park is also well known for 100,000 hydrangeas.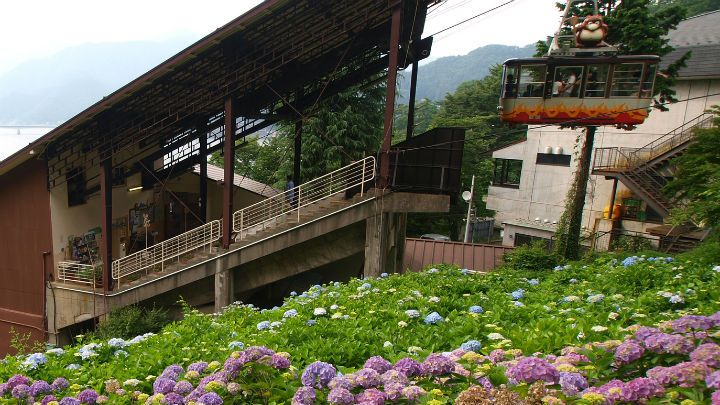 (Source: pixta)
Kawaguchiko Music Forest
Kawaguchiko Orgel no Mori or Music Forest is a music museum that houses one of the biggest dance organs and automatic musical instruments that were scheduled to be on the Titanic. It also has a huge collection of antique music boxes. There is a rose garden and a pond on the premises where you can enjoy strolling. You can make a one-of-a-kind music box in their studio as well.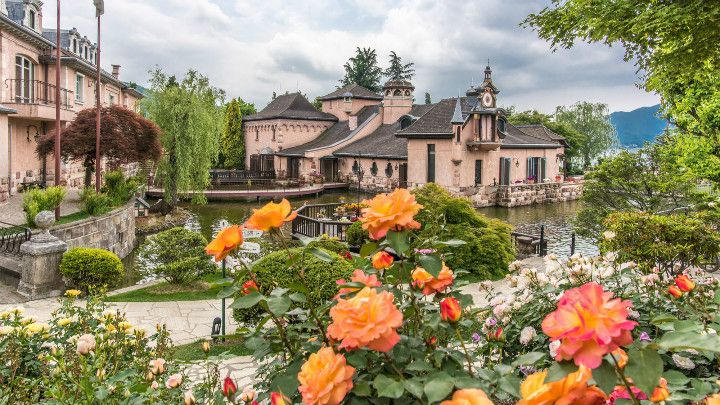 (Source: pixta)
Soaking in a Drop-in Onsen
There are many onsen (hot  springs) in the Lake Kawaguchi area, and many of these welcome drop-ins. Motoyu Notenburo Tensui among Kawaguchiko Onsen is very popular for its open-air hot spring. This abundantly flowing hot spring has three natural rock bathtubs outside as well as an indoor bathing area.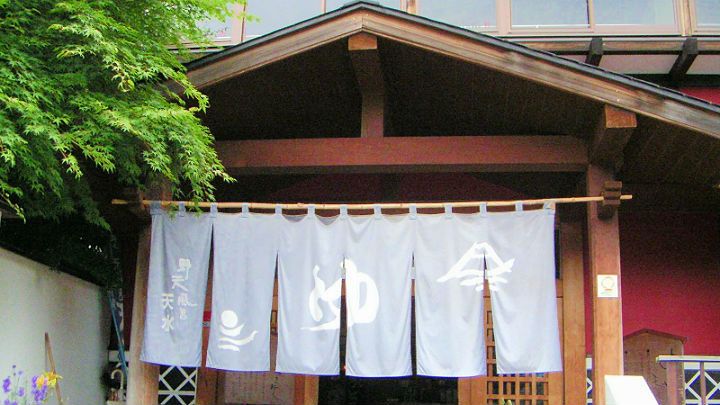 (Source: pixta)
Yamanashi's Specialty Food: Hoto
When you come to Lake Kawaguchi, you don't want to miss the regional delicacy of Yamanashi prefecture, hoto (thick wheat flour noodles and veges in a miso-based soup). There are many restaurants that serve hoto in the Lake Kawaguchi area. Among them, the most popular restaurant is Koshu Hoto Kosaku. The restaurant specializes in hoto and has been in business for over 40 years. It is crowded with customers daily.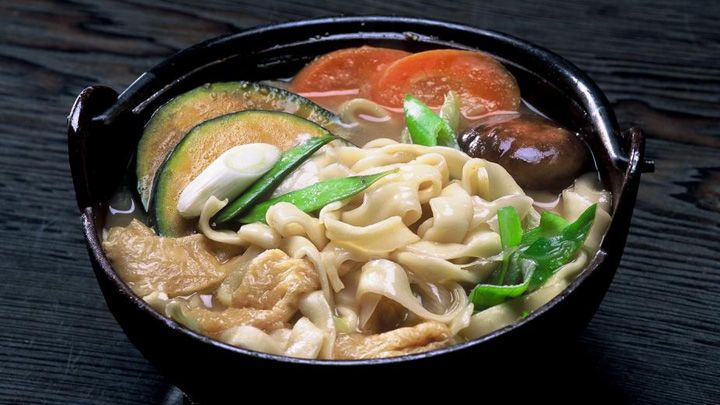 (Source: やまなし観光推進機構)