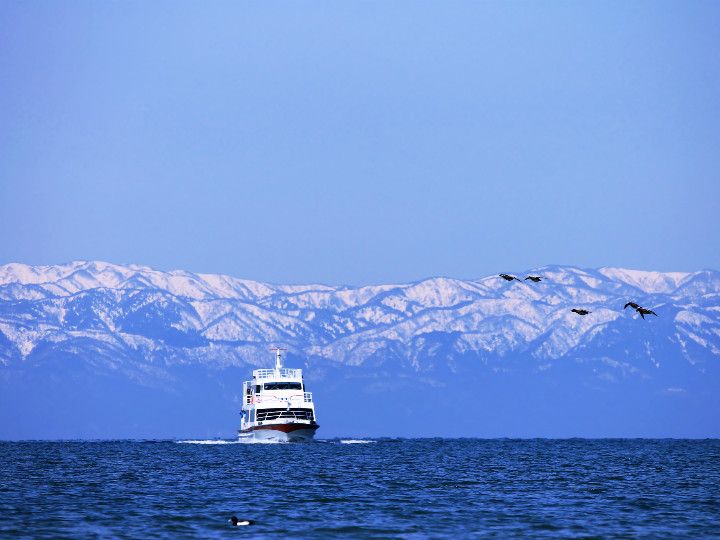 Lake Biwa in Shiga Prefecture is Japan's largest lake with the surface area of 670 ㎢. It occupies one sixth of the area of Shiga Prefecture. It is so large that it looks as if it is the sea. You can enjoy this lake in various ways including watching water birds like ducks and tundra swans, trying some water sports like canoeing, flyboarding, and lake bathing. There are also a number of pleasure boats to cruise around Lake Biwa.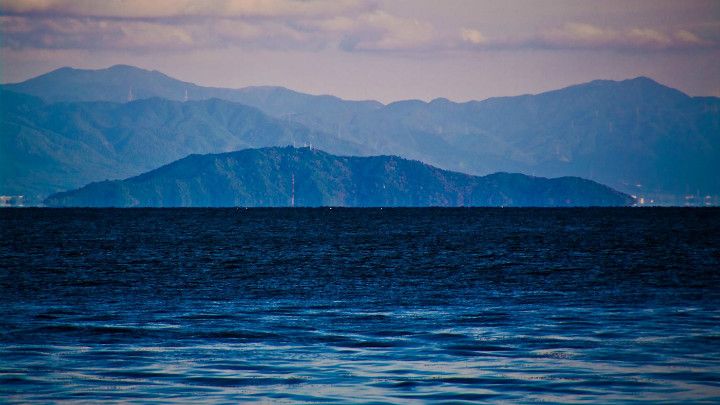 (Source: ワールドメイト ハッピー!!!)
Tori (gate) in the Lake
The tori (gate) of Shirahige Jinja is floating in Lake Biwa and also called "Itsukushima in Omi" because the view reminds us of the World Heritage, Itsukushima Jinja. It gathers a lot of attention not only because of the view of its tori floating in Lake Biwa, but also because of its spiritual power that came to be known widely recently.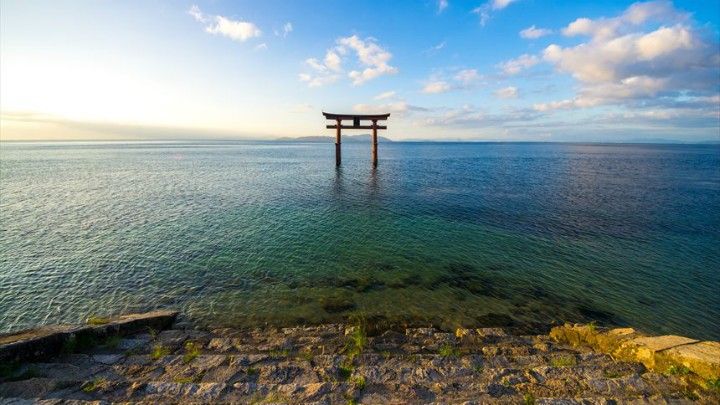 (Source: ZK PEOJECT)
Lake Biwa Observation Deck with a Panoramic View of Lake Biwa
Biwako Valley at the west coast of Lake Biwa has the Lake Biwa Observation Deck, which is famous as an only spot that has the panoramic north and south view of Lake Biwa. The unrealistically beautiful panoramic view is worth visiting.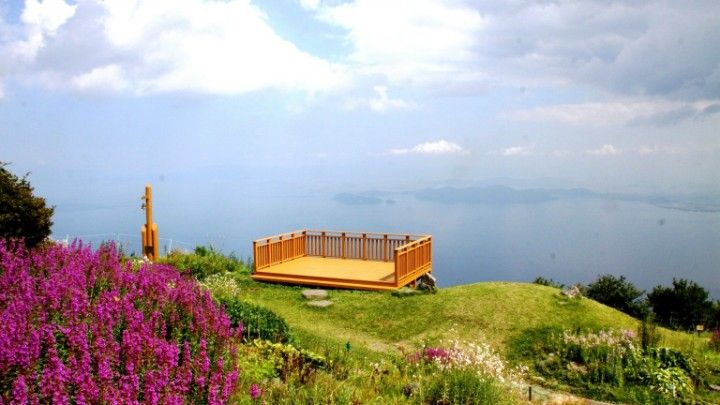 (Source: びわ湖バレイ)
Breathtakingly Beautiful Lake Biwa at Sunset
Lake Biwa at sunset is breathtakingly beautiful. The magnificent view like the sea will make you forget about the time. You can see the sun setting behind the lake from the east side of the lake. The best viewing spot of the sunset is within walking distance from Nagahama station in Nagahama city or the next one to the south, Tamura station.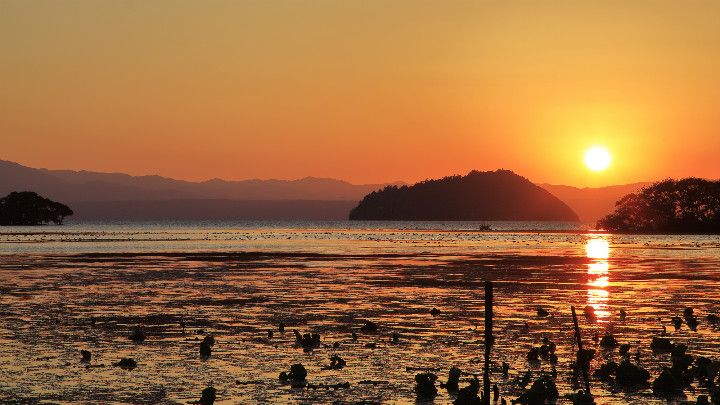 (Source: C7 / PIXTA(ピクスタ))