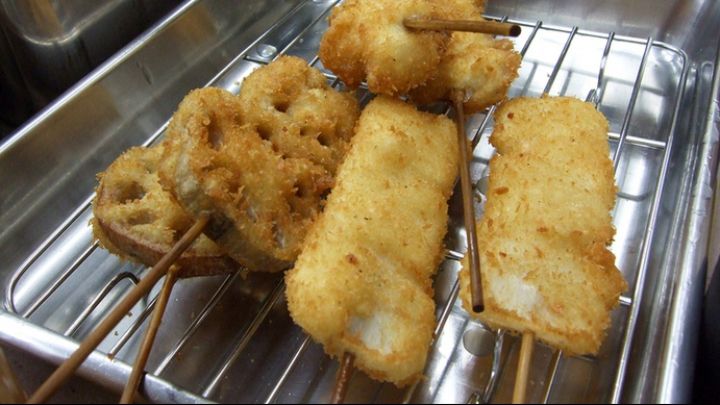 Yaekatsu is a long-standing kushikatsu restaurant founded more than 50 years ago. Kushikatsu is one of Osaka's specialties. It's a deep-fried different type of food skewered on a 6-inch stick. There are only bar seats, and inside the bar, there is a clear case to keep all different kind of ingredients. From here, you can choose and order, then they will prepare for you. You can enjoy just-fried kushikatsu. There are 30 types of ingredients and the classic one, kushikatsu (beef) is 100 yen. You can have the cabbage on the bar as much as you want. Doteyaki, a menu with gyusuji nikomi (stewed beef tendon) originated in Osaka is also famous here. This is a popular restaurant with a common touch where you can feel the good and old Osaka.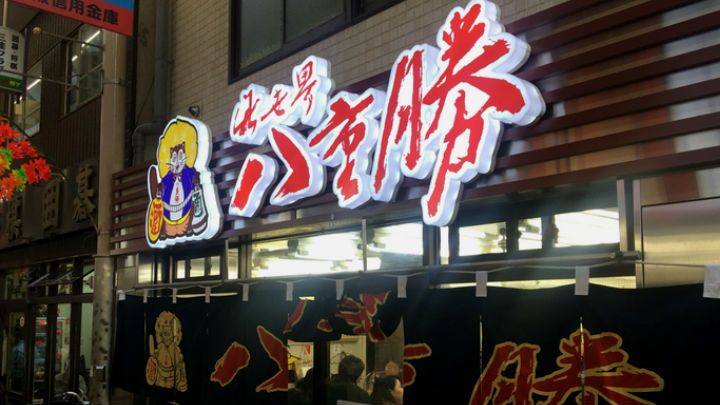 (Source: 食べログ)
Famous restaurant of one of Osaka's food culture, kushikatsu
Kushikatsu of Yaekatsu is not greasy and the batter with grated yum potato is soft and light. It's so delicious that you would want many of them but the prices here are reasonable. You will be satisfied without paying a lot. The light special sauce goes perfectly with their kushikatsu, which you can order for to-go.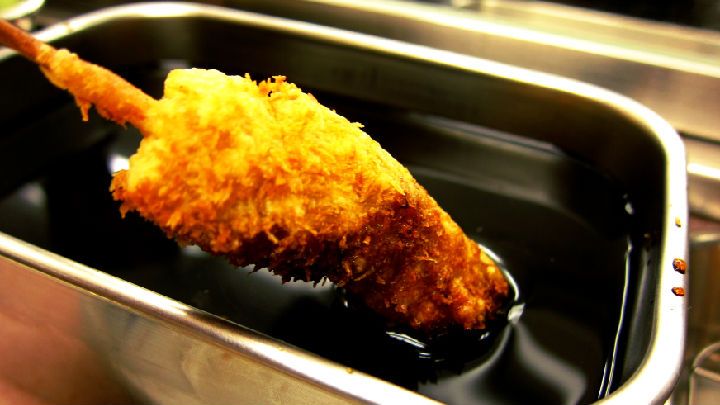 (Source: 食べログ)
Classic menu: kushikatsu
The classic and popular menu of this place is kushikatsu (100 yen per skewer including tax). The meat is tender and the batter is light with a touch of sweetness. It's not greasy at all and it's hard to believe that it's deep-fried.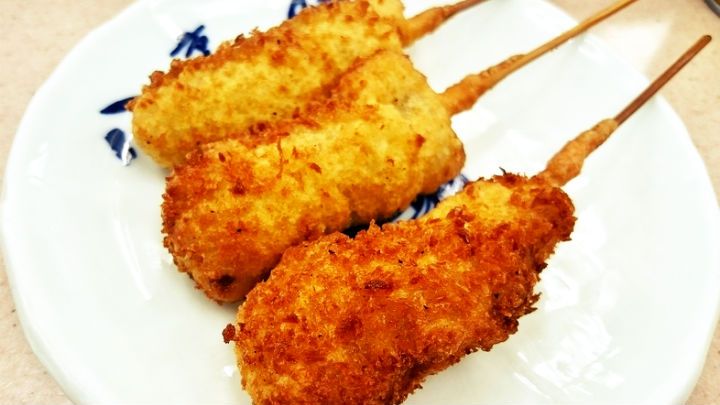 (Source: 食べログ)
Try another Osaka's specialty, doteyaki
Doteyaki (100 yen per skewer including tax) is as popular as kushikatsu. The skewered beef tendon is stewed in white miso soup for many hours. The miso gives it a little sweetness and it goes well with shichimi chilli pepper flakes.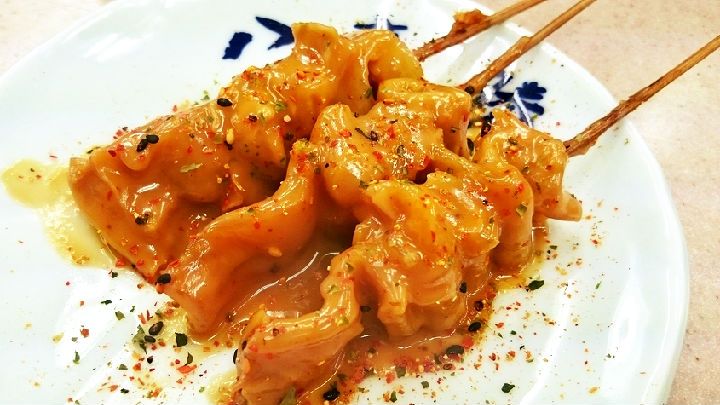 (Source: 食べログ)