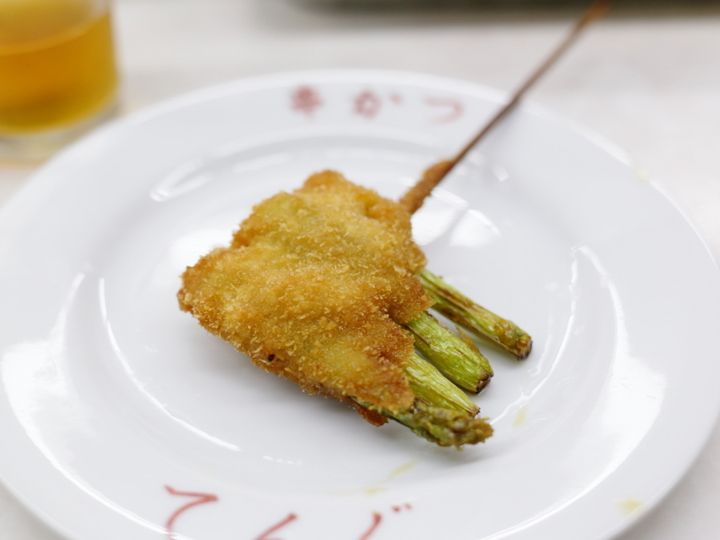 Tengu is one of the popular restaurants of Osaka's specialty, kushikatsu. Inside the restaurant, it has a Japanese nostalgic atmosphere. There are only bar seats. They have more than 20 kushikatsu dishes including meat, asparagus, lotus root, egg, onion, etc, and most of them cost 100 yen per kushikatsu skewer. Even with such reasonable prices, the kushikatsu coated with thick batter and deep-fried will make you pretty satisfied. The chef places your just-fried kushikatsu in a tray in front of you, and you will dip it in a special sauce on the bar just once. This place is popular among locals also, and people often wait in line on weekends.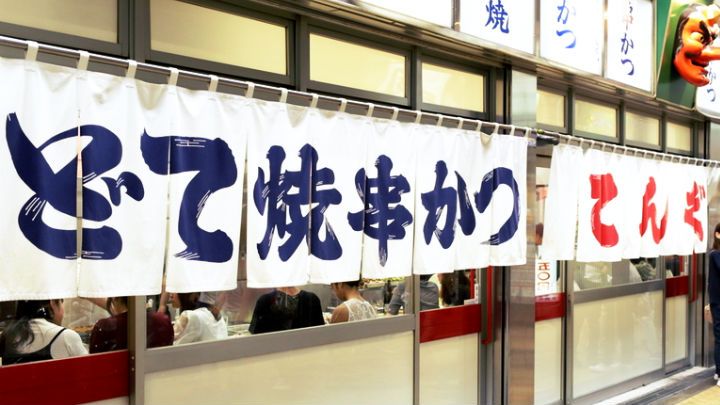 (Source: 食べログ)
Light, crunchy, deep-fried kushikatsu
The panko crumbs they use for breading is fine and crunchy. It doesn't feel greasy. You can have the cabbage on the bar as much as you want to make you feel a little healthier. The batter is thick and well-cooked.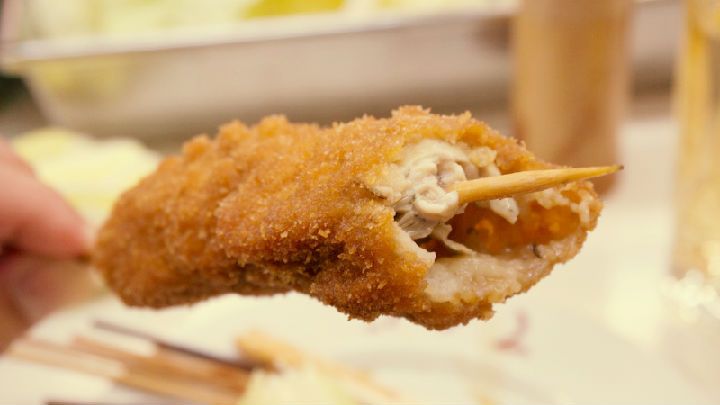 (Source: 食べログ)
Try ebi furai, shrimp fritter
Among most dishes of 100 yen, ebi furai (440 yen), shrimp fritter is expensive one but it definitely is worth the price. The shrimp is fresh and big. Of course, it tastes great. This is one of the must-have dishes here.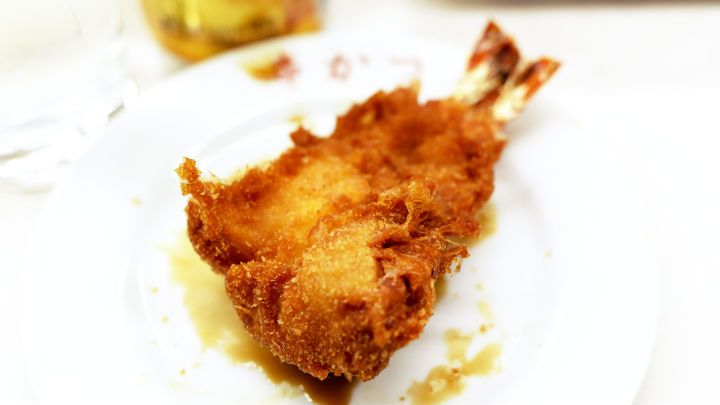 (Source: 食べログ)
Another popular menu, dote yaki
Dote yaki (100 yen per skewer) is skewered Osaka famous gyu-suji nikomi (stewed beef tendon). The beef tendon is boiled first, and stewed in the special white-miso soup. It looks like a heavy menu but once you eat it, you will be surprised by its light yet rich taste. It is quite popular menu and those regulars here often order many of this.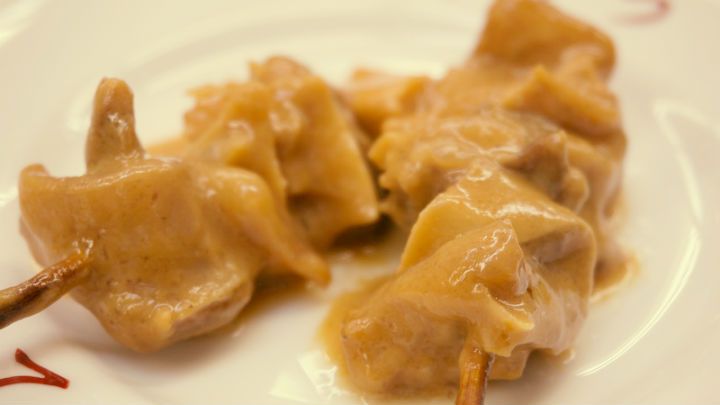 (Source: 食べログ)