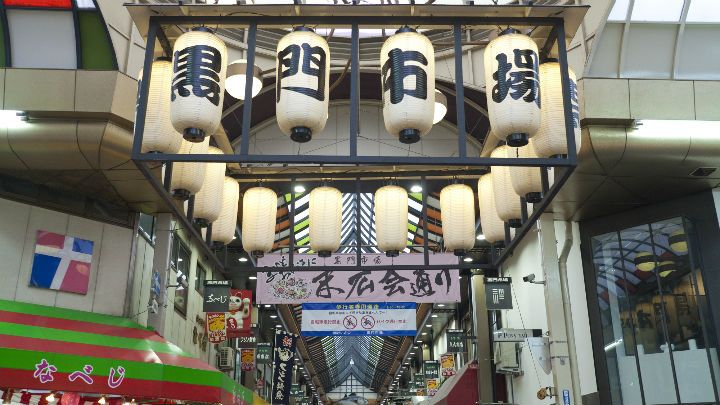 Kuromon Ichiba (market) is a shopping street located near Nippombashi Station in Osaka. This shopping street has about 150 shops specializing in fresh fish and you can buy amazing fresh food and ingredients. Recently, eating freshly grilled fish just bought from the shops while strolling through the street has also become popular among tourists. Since the shops sell a variety of items starting with fish, fruits, confections, medicines and clothes, we recommend that you visit to pick up some souvenirs and food.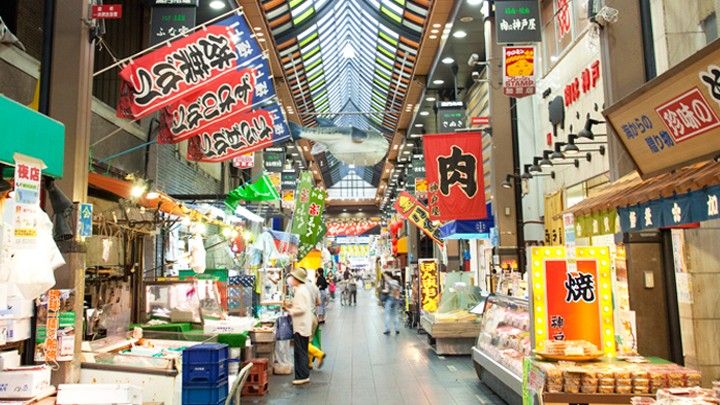 (Source: pixta)
Fresh fish shops
In Kuromon Ichiba, there are many shops that have different types of fresh seafood. Eating fresh seafood such as tuna sashimi, sea urchin, blowfish and soft-shelled turtles on the street is very popular. Kuromon Ichiba also has many shops where you can get different types of fresh vegetables and high-end, exotic fruits, as well as shops selling food, clothes and medicines.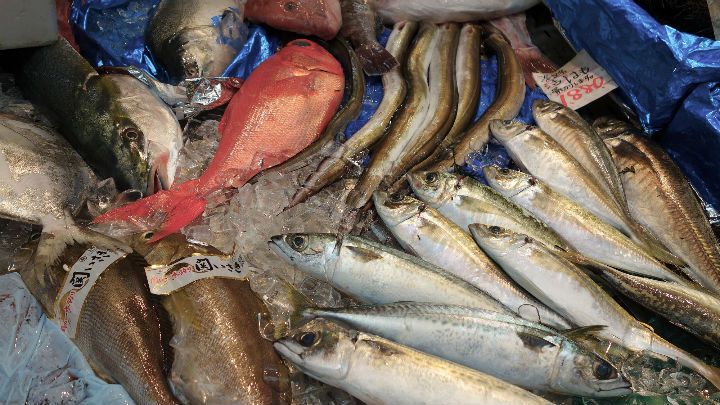 (Source: pixta)
Authentic gourmet
In Kuromon Ichiba, you can enjoy authentic Japanese cuisine especially some great comfort food. You can enjoy so many outstanding dishes at restaurants specializing in tuna and Kobe beef, sushi restaurants that use seafood from Kuromon Ichiba, udon (thick noodles) and even okonomiyaki (savory pancake), the soul food of Osaka.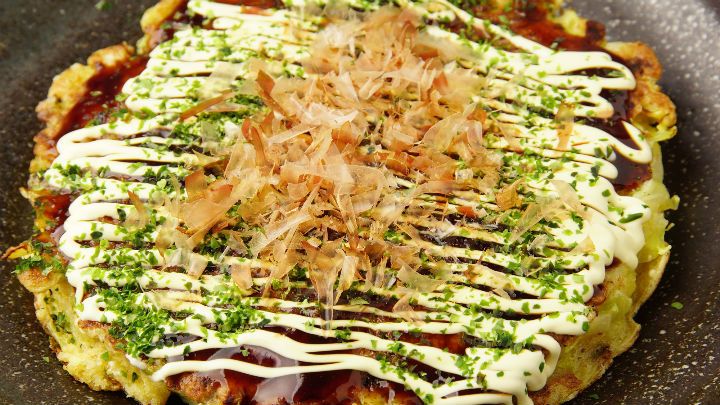 (Source: pixta)
Maguroya Kurogin
This is a restaurant at one end of the market specializing in tuna. Since there is an eat-in space, you can enjoy freshly cut tuna served with green tea and condiments including soy sauce; this place is very popular among overseas tourists. You can enjoy various dishes made using tuna such as tuna barbecue, tuna bibimbap (a Korean rice dish), rice bowl with minced tuna and scallion and rice bowl with tuna sashimi.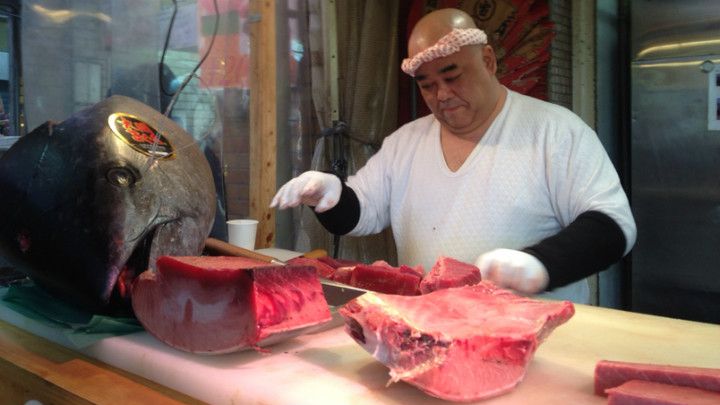 (Source: 食べログ)
Maruzen Shokuniku-ten
This meat store specializes in Japanese black beef that has a perfect balance of meat and fat, you can see the amazing marbling on the meat. They have fine Kobe beef and Japanese black beef chosen carefully from the market in Kobe. With a seating area right in front of the shop, you can savor some of the finest beef in Kuromon Ichiba. It is nice as you can check and taste the meat before purchasing it.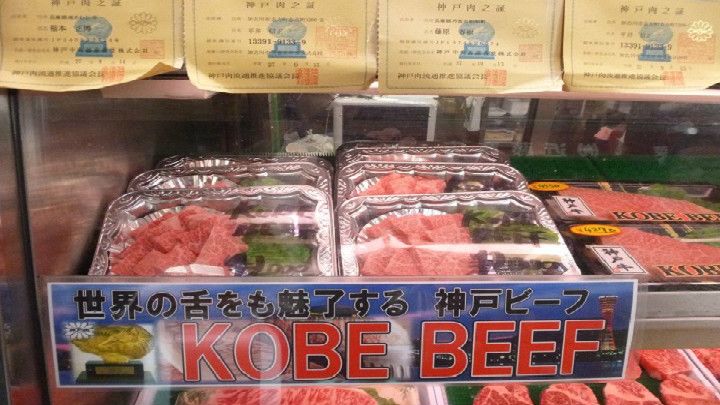 (Source: ぼけ防止のブログ挑戦)