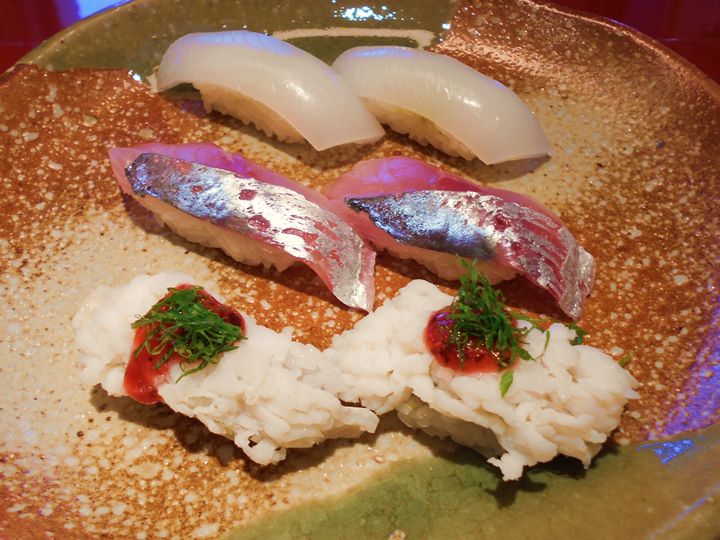 Koubei Sushi is located around the prominent tourist locations of Kanazawa city, Ishikawa, near the traditional garden of Kenroku-en and the old townscape of Higashi Chaya-gai. Koubei Sushi has focused on utilizing only the freshest of ingredients and protecting the masterful techniques that have been used in handling sushi in this restaurant for over 35 years. Here only fish to be served on the day are purchased from the markets and the rice is cooked to a fluffy springy texture boiled with a dashi soup stock to make the special jigokudaki rice. Come to Koubei Sushi where you will be served excellent sushi according to your budget.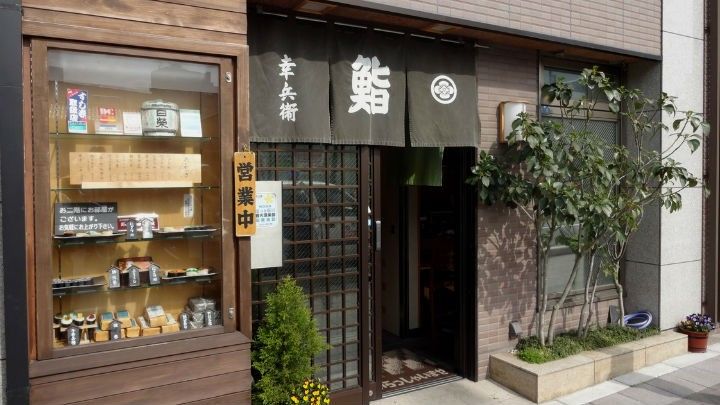 (Source: 食べログ)
Locally caught seafood with freshness to the max
The focus of this restaurant is offering the freshest of ingredients and the specialties of the season. All of the ingredients used are natural and caught locally on the same day from local markets. In the summer you can eat aka-ika (red squid), iwa-gaki (rock oysters), akanishi-kai (spindle snails) and nodo-guro (black throat seaperch). In winter you can try other specialties such as hirame (flounder) and baigai (water snails), all of which are proudly acquired locally at the Kanazawa Harbor or other nearby docks.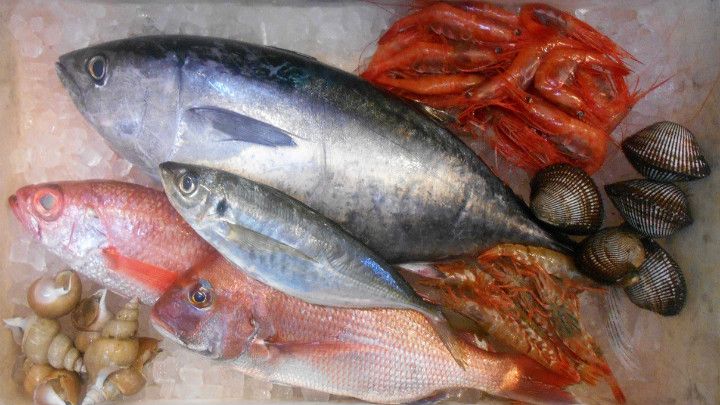 (Source: 金沢 幸兵衛寿司)
Local "Hyakuman Goku" sushi
The Hyakuman Goku sushi (3,800 yen tax included) which you can only find here is especially popular among travelers. This set featuring 10 different pieces of local seasonal fish like ama-ebi (deep-water shrimp) and kan-buri (winter yellowtail) along with miso soup is offered all throughout the year.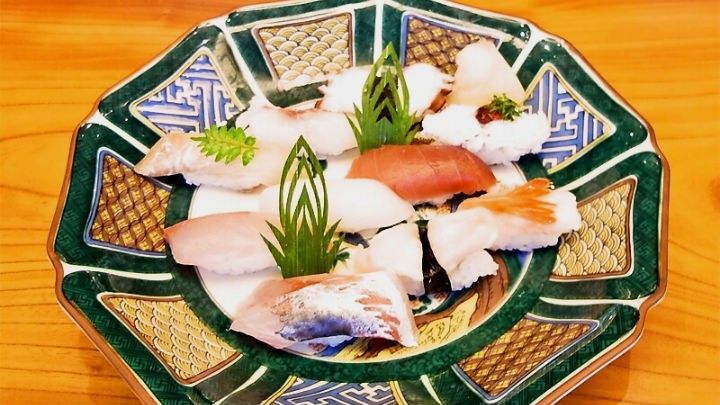 (Source: 金沢 幸兵衛寿司)
Single dish seafood recommendations
In addition to sushi, we also recommend other dishes like sashimi (slices of raw fish) and single dish seafood plates that change according to the catch of the day. All different kinds of dishes are offered including those such as komochi-ayu (ayu fish full of roe eggs) boiled down in a sweet sauce of soy sauce and sugar (available at current seasonal price), broiled yellowtail collar kama-yaki (available at current seasonal price), and cooked soft shirako (roe eggs) (available at the current seasonal price).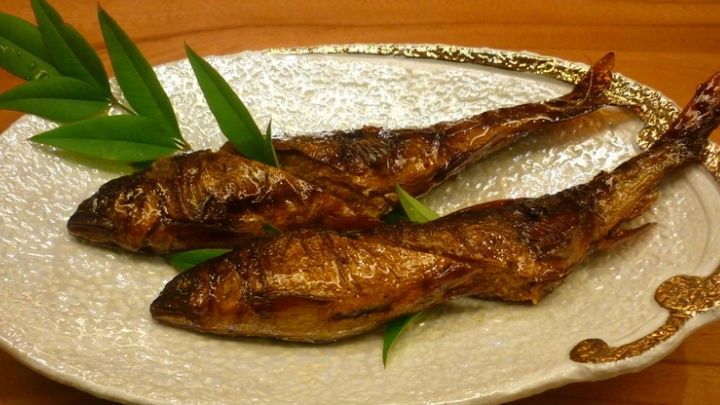 (Source: 食べログ)