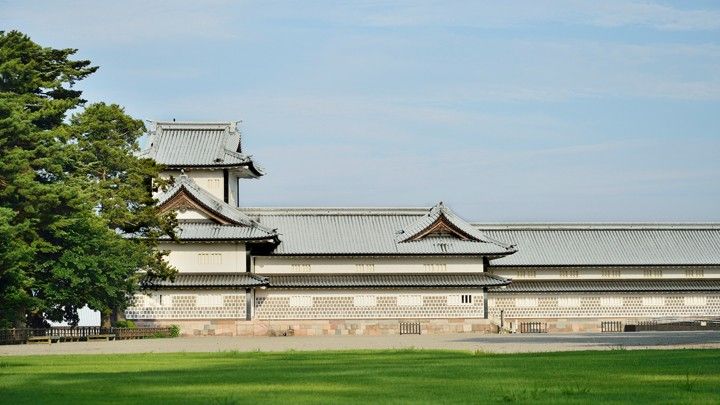 (Source: ふくいのりすけ)
Castle as a Fort
The castle is designed to defend and counterattack. There are innovative devices everywhere in this castle including the thick bullet proof wall, loopholes for matchlocks on the wall, the base structure that prevents the destruction of the building even if it vibrates due to an earthquake, the windows positioned not to have dead angles, and the holes to drop rocks to attack the enemies.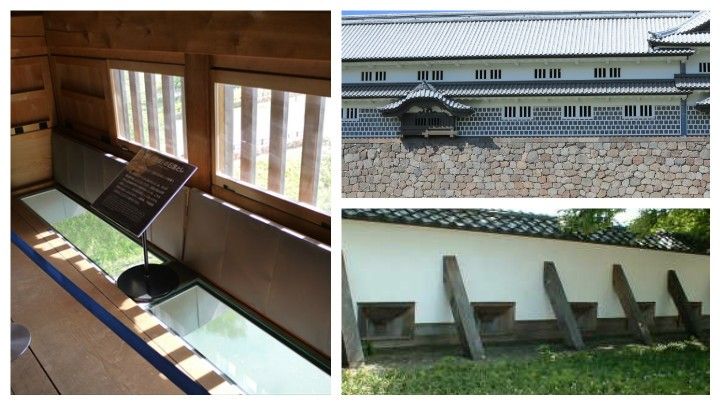 (Source: "Love城!Go名所旧跡!)
National Important Cultural Property "Ishikawamon"
Ishikawamon is a gate facing towards Kenrokuen. Its roof tiles are made of lead so that they can produce bullets out of it. With double layered turrets and many gates, its complicated structure is believed to be built to slow down the speed of the intruding enemies.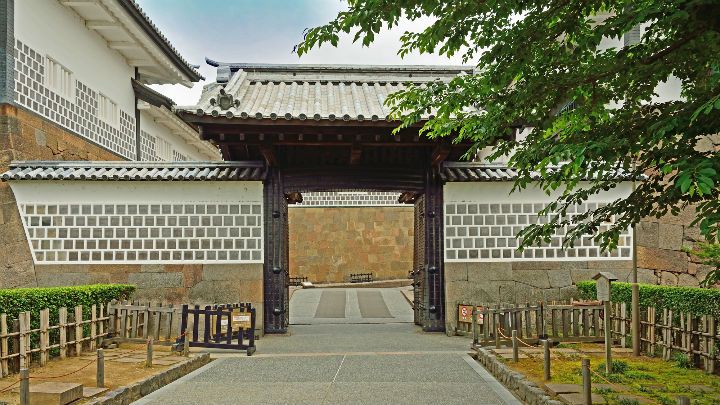 (Source: PIXTA)
Hishiyagura (Diamond Shaped Turret)
As its name suggests, it is a turret with diamond shaped floors and more than 100 diamond shaped pillars. It was used as a watchtower to guard the gate. The diamond shape gave it less dead angles and widen the viewpoint.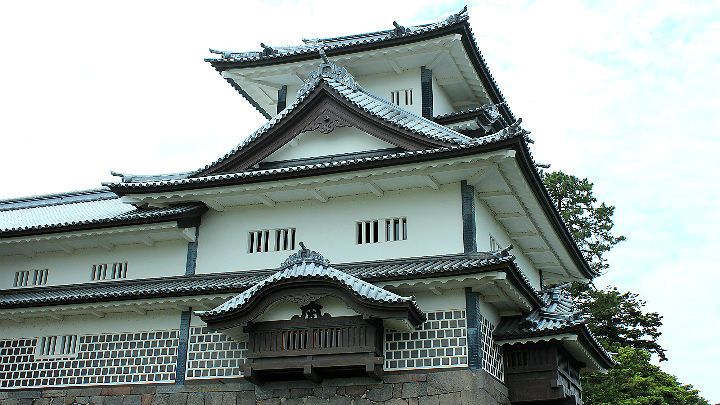 (Source: PIXTA)
Built without any Nails or Bolts "Gojikken Nagaya"
It is a "Tamonyagura," the turret with many gates that served as an armory and a defense wall in times of emergency. It was reproduced by Japanese traditional method that uses no nails or bolts yet has superior earthquake resistance. You can see how lumbers are assembled from inside.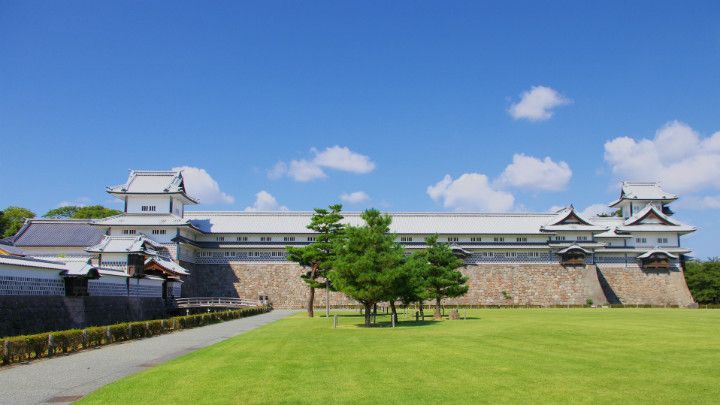 (Source: PIXTA)
Gyokuseninmaru Garden
It is a garden in the park. The successive lords of the domain added some features to the garden. Now it is a three-dimensional garden with 22 meters difference in height from the bottom of the pond to the top step of the stone wall. It is said to be a very unique garden with original shapes of stone walls. It is lit up on every Friday, Saturday, and the night before the national holiday from the sunset to 21:00.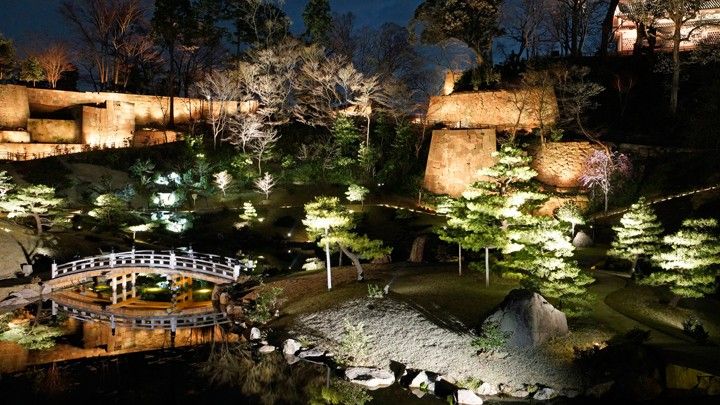 (Source: sorairo / PIXTA)
Kenrokuen
The garden adjacent to Kanazawa Castle Park, Kenrokuen is one of the three largest gardens in Japan. Its name means that it has all six qualities that a garden should have according to ancient Chinese book. The pond, bridges and tea houses are scattered in this marvelous garden that shows Japanese tradition. It has beautiful scenery in each season and has been awarded three stars in the Michelin Green Guide.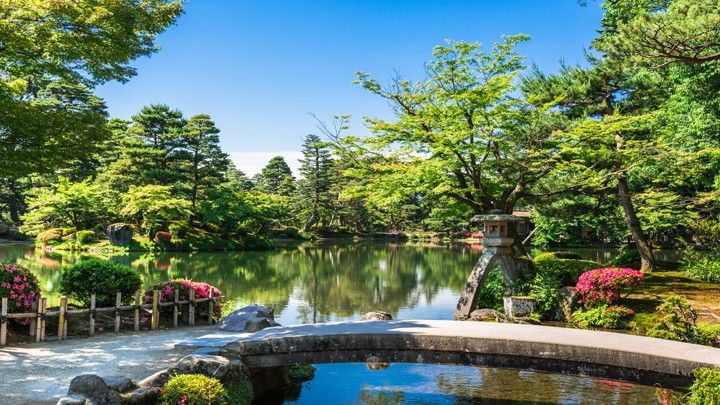 (Source: gandhi / PIXTA)