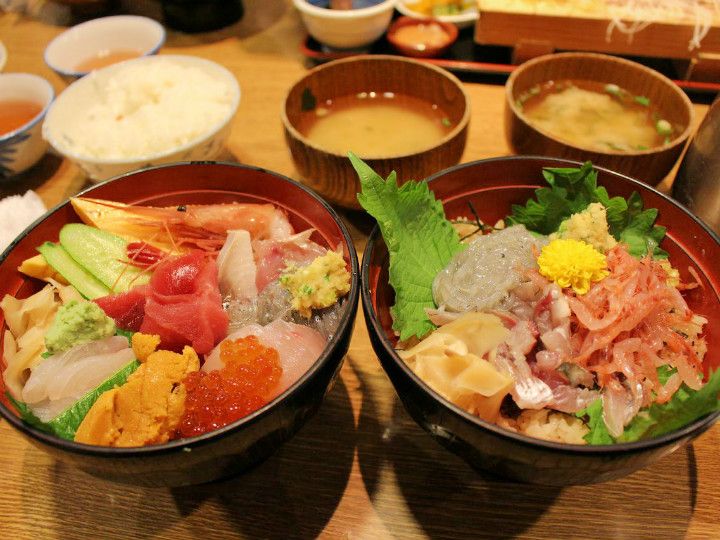 Numazu in Shizuoka prefecture is known for fresh seafood from its port. The restaurant Kamomemaru is located in front of a fish market of Numazu Port. Fresh fish that they bought at the market that very morning are laid out in front of the restaurant. You can choose a fish from there, and they will prepare it as you like, sashimi, simmered or grilled over charcoal. The restaurant also serves sushi, combination plates, tempura and various donburi (rice bowl with toppings). They are all reasonably priced and large in portion. Lunchtime on weekdays is the best time to go to the restaurant because they have a bargain menu.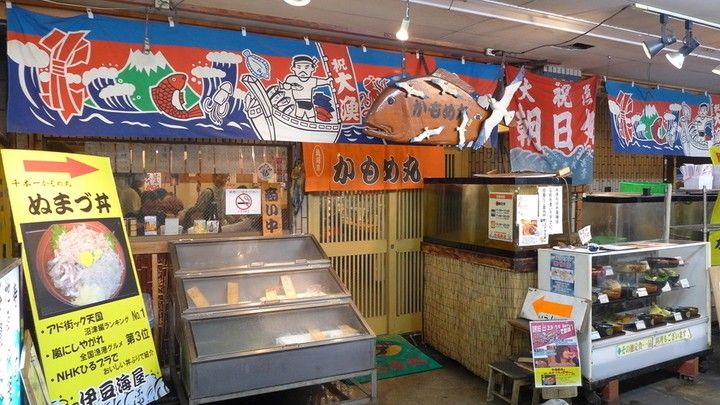 (Source: 食べログ)
Specialty at the Port of Numazu
The special delicacies of Numazu are sakura ebi (Sergia lucens shrimp) and shirasu (baby sardines). Sakura ebi fishing is restricted to 30 to 40 days a year to protect the shrimp, so fresh sakura ebi is only available from April through June and October through December. Another specialty is shirasu which is best from March through May and September through October.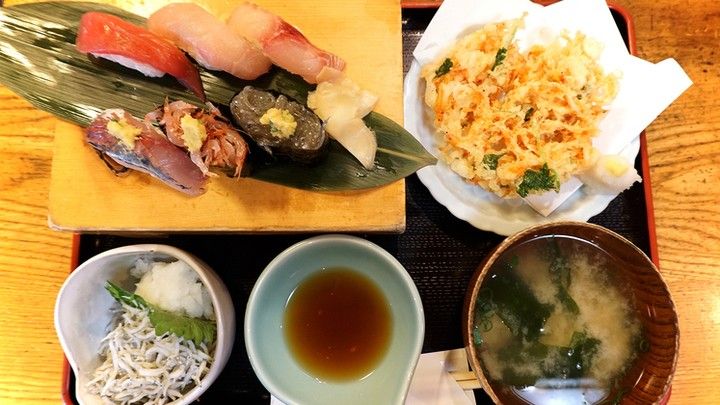 (Source: 食べログ)
Savoring Horse Mackerel, Shirasu and Sakra Ebi
Their popular dish Numazu-don is a rice bowl dish consisting of a horse mackerel, fresh shirasu and sakura ebi. The rice is their original recipe, and is cooked with dried horse mackerel and stock from chub mackerel. The Numazu-don is their signature dish, and this fresh and savory dish often appears on TV shows.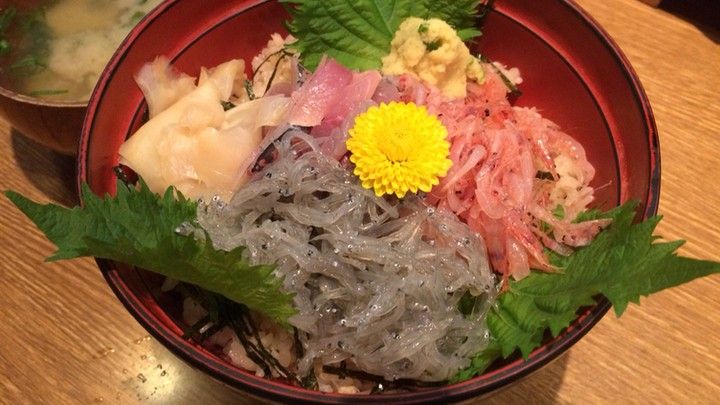 (Source: 食べログ)
Delightful Nigiri Sushi with Local Fish
The Kinkai Jizakana Nigiri Sushi (sushi with local inshore fish - 1,500 yen) consists of nine pieces of sushi that are peak in the season, including fresh shirasu, horse mackerel and red snapper. The sushi is highly acknowledged by sushi connoisseurs. The Jizakana Sushi and Fried Sakura Ebi Teishoku (local fish sushi and fried sakura ebi set - 1,600 yen) is a deluxe combination of both fresh and fried sakura ebi as well as fresh and boiled shirasu. It is served only on weekdays.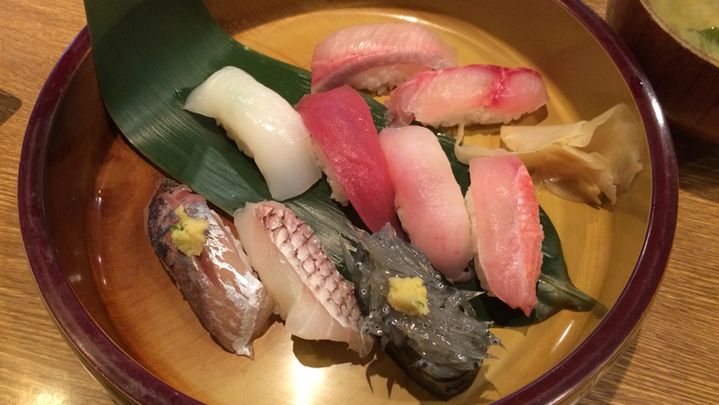 (Source: 食べログ)