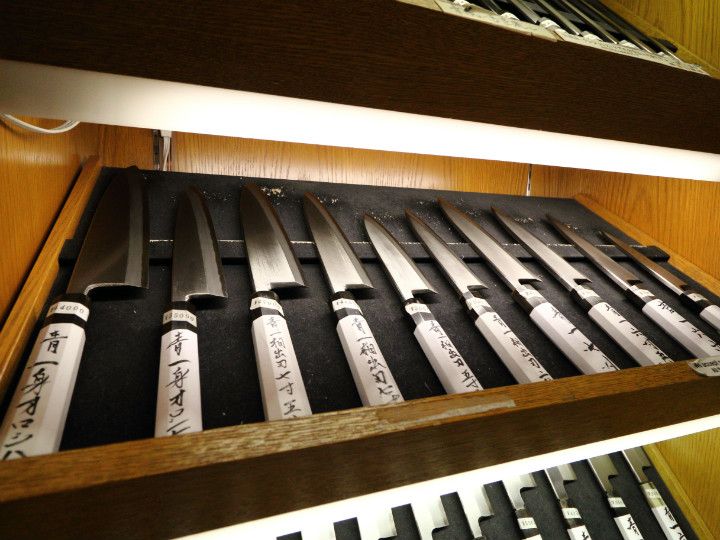 Started as a foundry shop in 1908, it is known as one of the leading store on Kappabashi street where you can find all sorts of cooking appliances. There are 60 types of knives and about 1,000 are available in this store. Many people come here to buy the perfect knives, whether for professional or personal use, depending on what they are looking for. You can consult with the staff for the kind of blade and handle that suits your needs. With staff who can speak English and French, you will be able to find tools ideal for you. You can also engrave the knives or the frying pans that you purchased. It would be great as a gift as well.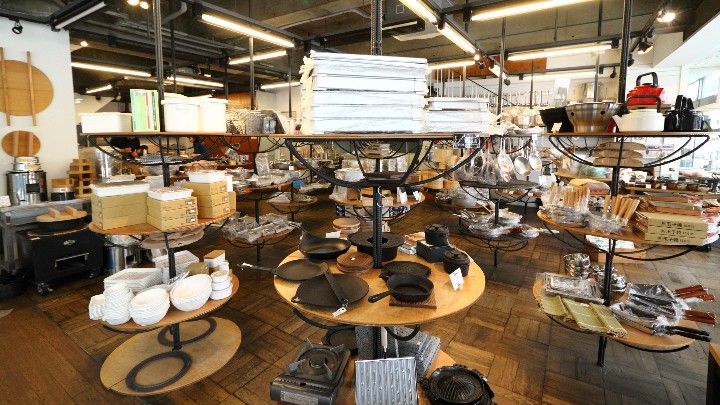 Only the best quality admired by professionals
This shop has a principle that "there is a reason that some tools are better." As a result, many chefs come to this store and trust their judgement on the best knives and other cooking appliances.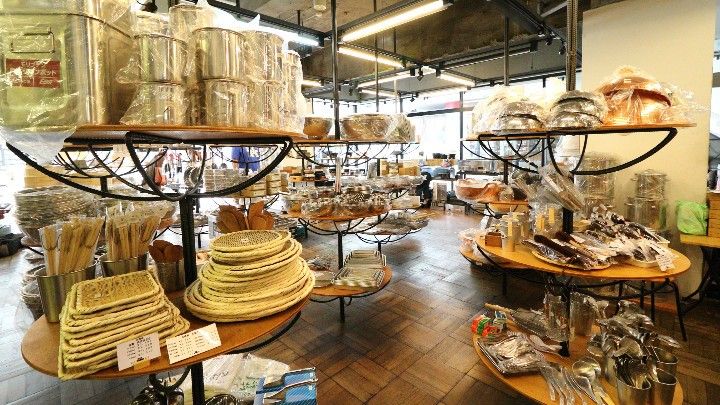 Knives by skilled Japanese artisans are popular
"Western knife" (from 5,000 yen), which can cut any food easily, is one of the most popular products among tourists from all over the world. Please try them before buying one since it's important to find a perfect fit in terms of the size of blade and handle.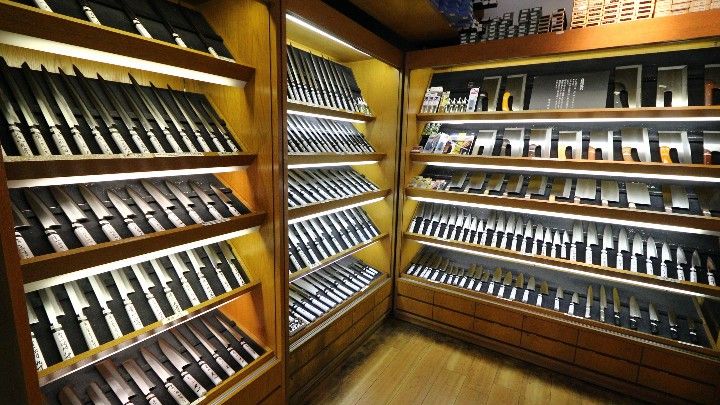 Long-lasting frying pans
In order to create "the tool that people can use for a long time," Kama Asa's hammered frying pan (18 cm 4,320 yen) is created by hammering the iron. This solid frying pan has great oil dispersion. It is a masterpiece that will become better and better as you use it over time.