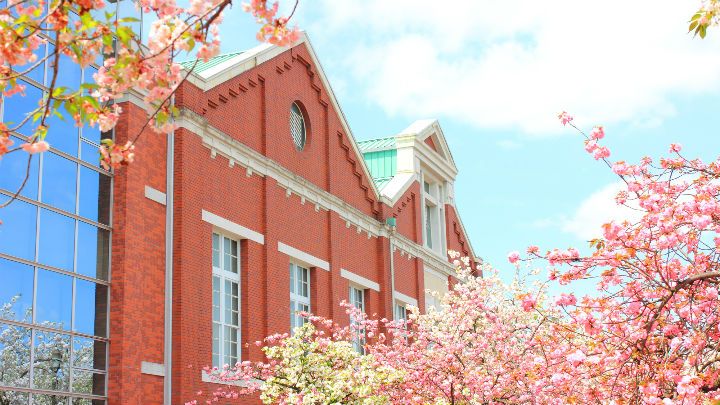 On the premises of the Japan Mint in Osaka, there is a 560-meter-long street that is lined with 370 cherry trees. This is a very famous cherry blossom viewing site in Osaka. The street is generally not accessible to the public, but it is open for a week during cherry blossom season every year. Many visitors are drawn to this beautiful location. Known as "Sakura no Torinuke," literally meaning passing through blossoms, it has been appreciated over the years as Osaka's spring tradition since 1883. There are about 130 varieties of cherry trees, so you will get to see some rare specimens.
Arch of Cherry Blossoms
Sakura no Torinuke has cherry trees planted close together on both sides. So when they are in full bloom, it seems as if you are going through a natural arch of cherry blossoms. Different tones of white and pink create a beautiful gradation, and the fully blooming flowers are absolutely stunning.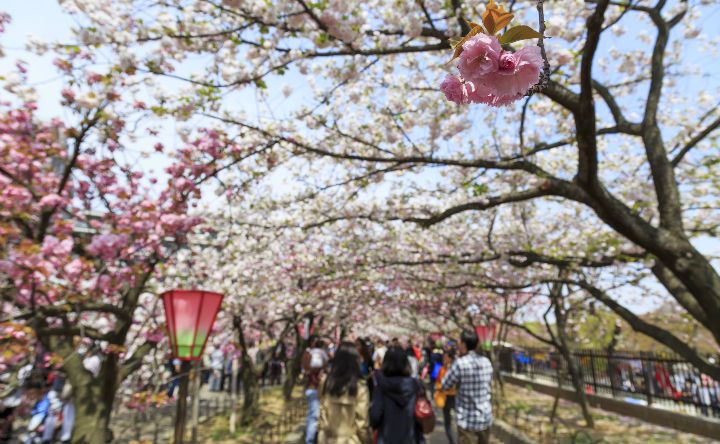 (Source: PIXTA)
Light Up by Lanterns
The cherry trees are lit up at night during the opening period. They are illuminated in a unique way. Traditional lanterns called "Bonbori" light up the trees. The cherry blossoms shine with the gentle glow of the lanterns creating an enchanting atmosphere. This unique setting offers you a special night of cherry blossom viewing that can be experienced only on this street.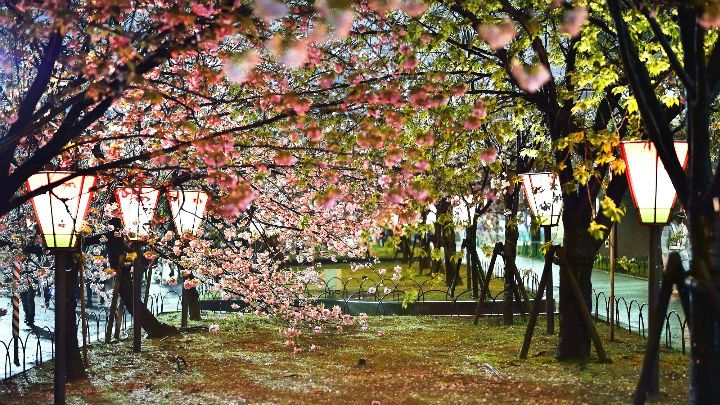 (Source: PIXTA)
Cherry Blossom Viewing Cruise
During the blooming period, cruise boats operate on the Okawa River that is lined by cherry trees. This is a very popular attraction among visitors as they can see many cherry trees reaching out toward the river. There are various itineraries for these cruises that range from a casual water bus ride to a luxury cruise with dining. So you can select an itinerary that suits your budget and interest.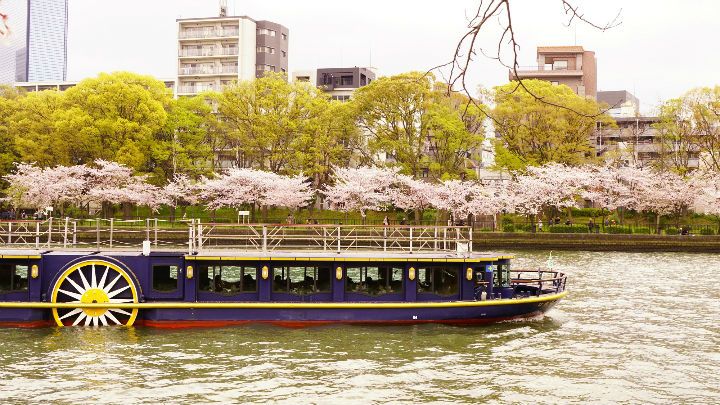 (Source: PIXTA)