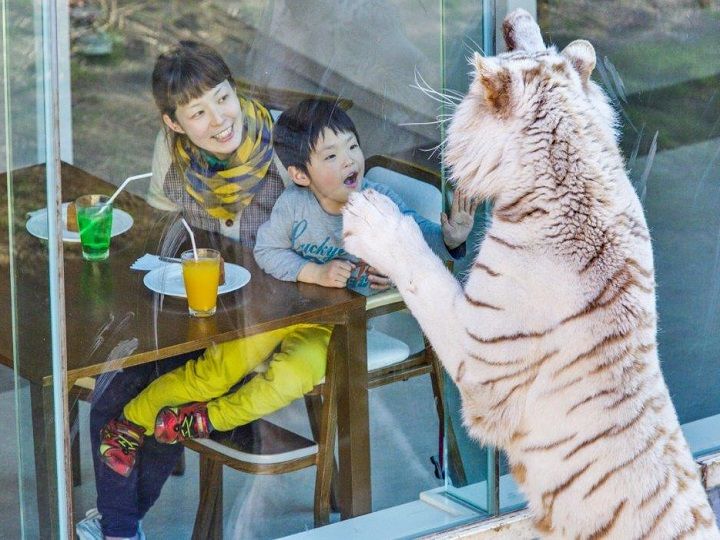 This large, animal amusement park is located on a plateau in Inatori, Izu. Animals live freely inside the 540,000 square meter premises. Not only can you observe the power and energy of wild animals from predators to large plant eaters but you will be surprised by the close distance between animals and humans. Unlike other zoos where you merely observe animals, this park is constructed to enable intimate interaction with the animals, so that even adults can rediscover the inner child in them and play with the animals. The white tiger is a popular one.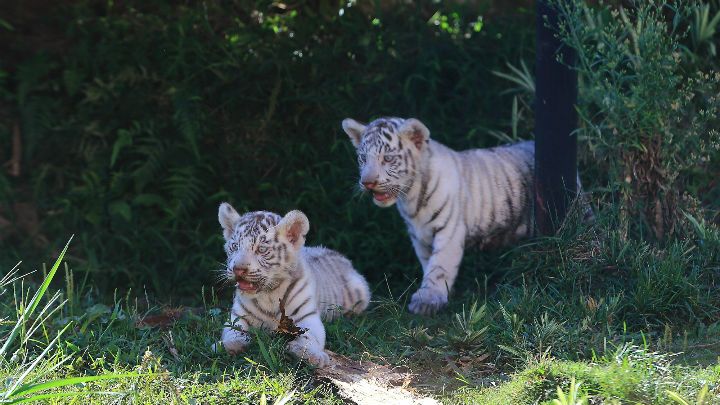 (Source: PIXTA)
Only One in Japan! Animal Kingdom Restaurant
This is the only place in Japan where you can have lunch while hanging out with white tigers. They will not hesitate to fiercely jump at the window and you won't know if the tiger wants to say "let me eat your food" or "let me eat you." This is a must-visit here!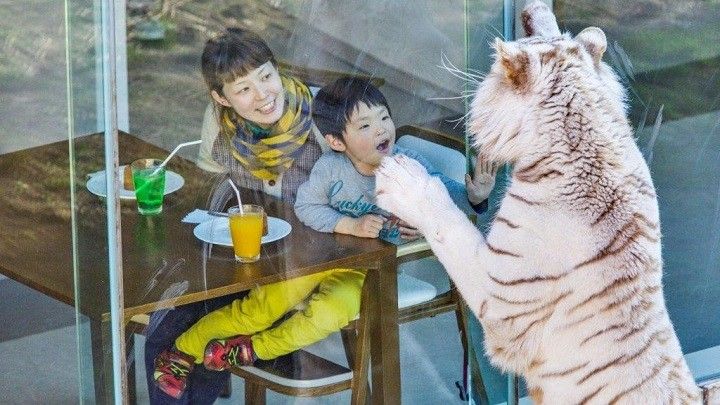 (Source: 伊豆アニマルキングダム)
Plenty of Touch-the-Animals Events
In Izu Animal Kingdom, where the underlying concept is the interaction with animals, there are plenty of events that enable visitors to pet different animals. It is a unique attraction of this park where kids can pet a giant rhino with their little hands.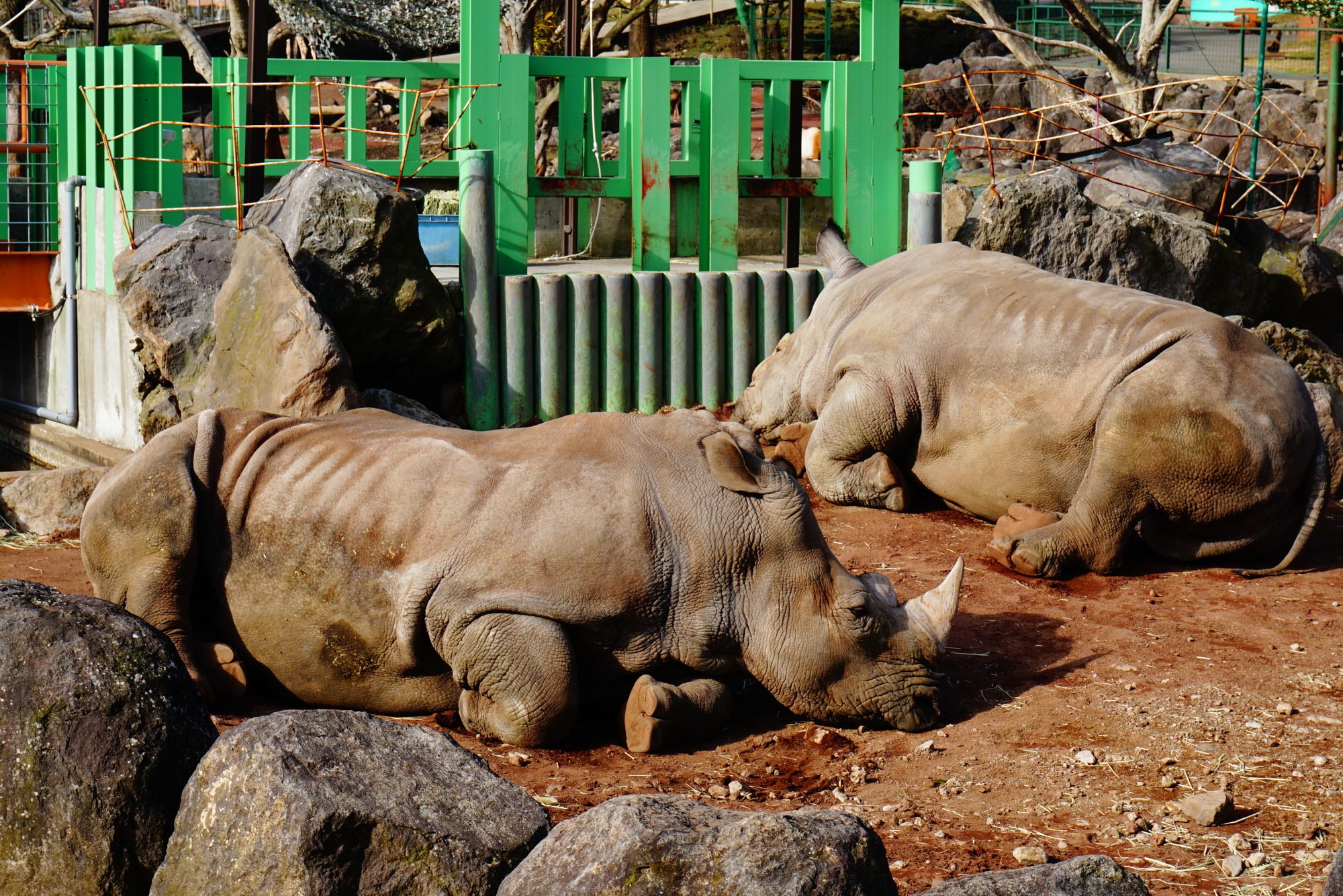 (Source: PIXTA)
 Friendly Animals
Another characteristic is that many of the animals will interact with you like friends. At times, animals will approach you by themselves just like this giraffe. Others are so nice they will just do whatever you want to do with them.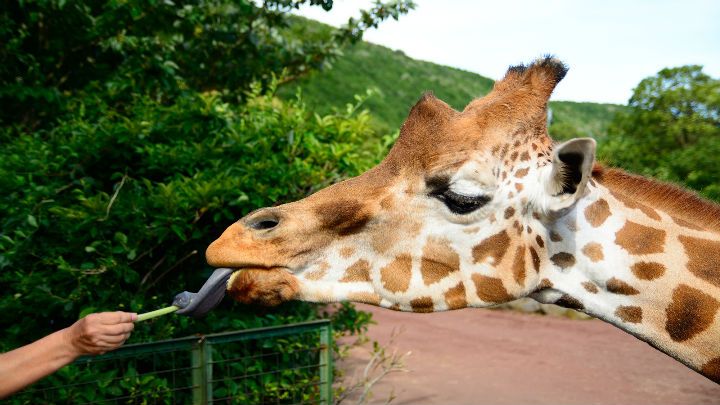 (Source: PIXTA)
Play Zone
The play zone is located on a hill overlooking the ocean view. A giant ferris wheel, an adorable galactic train and many other rides are clustered here. It is recommended for family trips, as there are many rides that can be enjoyed by little kids rather than thrilling roller coasters.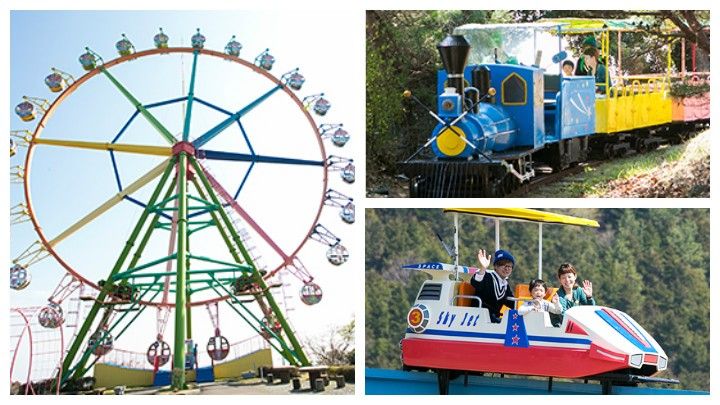 (Source: 伊豆アニマルキングダム)