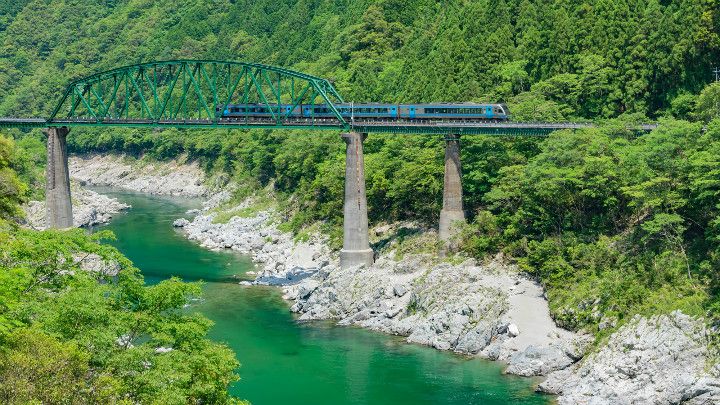 (Source: AmeOyaji / PIXTA(ピクスタ) )
Autumn Foliage of Iyakei
The leaves start changing their colors in late October in Iyakei. The leaves in the entire valley turn to gorgeous colors of yellow and orange from early November to mid November. The best places to see the fall leaves are Kazurabashi Bridge and the Biwa Falls areas.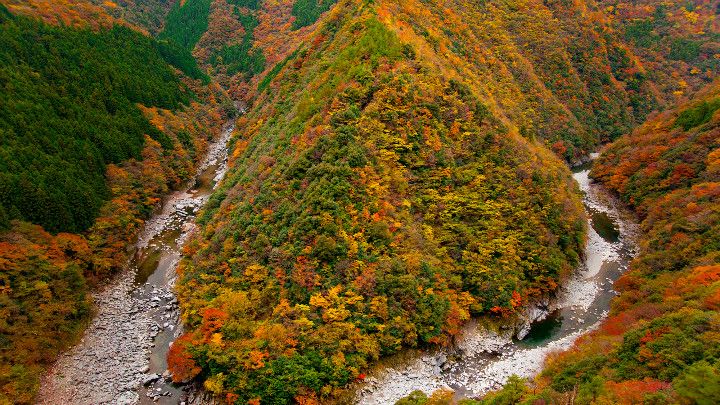 (Source: a_katto / PIXTA(ピクスタ) )
Kazurabashi in Iya
Kazurabashi is a suspension bridge that is made of wild tara vines that are woven together. It is a 45-meter-long and 2-meter-wide bridge, and Iya River runs 14 meters below it. The bridge is designated as an important tangible folk cultural property. It is replaced every three years. Walking on the bridge is very thrilling because you can see the river below through the mesh.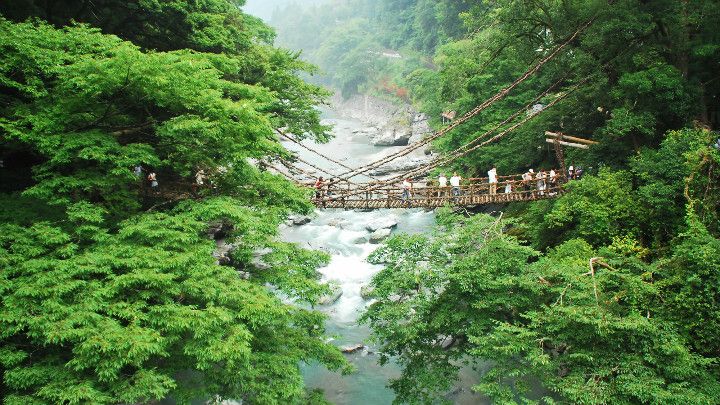 (Source: japan007 / PIXTA(ピクスタ))
Biwa Falls
After crossing Kazurabashi and taking a short walk to the left, you will see Biwa Falls. It is a spectacular waterfall that cascades straight down for 50 meters. The water is clear, and it makes a beautiful, soothing sound. You can enjoy the falls from a very close range.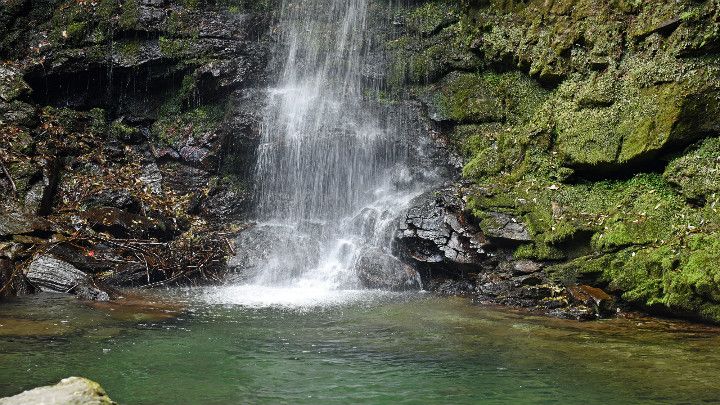 (Source: Nicola / PIXTA(ピクスタ) )
Statue of the Peeing Boy
The bronze statue of the Peeing Boy stands on a section of winding road called Nana Magari (seven curves) which is part of Iya Kaido, and he is a symbol of Iyakei. Standing on the cliff looking 200 meters down into the valley, he looks like a brave hero.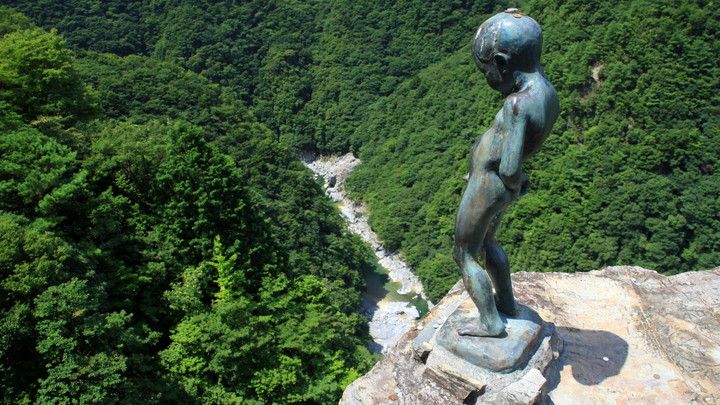 (Source: pixta)
Human-Powered Ropeway Yaen
The Human-powered ropeway "Yaen (wild monkey)" is located near Me Bashi (female bridge) which is one of the two vine bridges, Oku-Iya Niju Kazurabashi. You have to pull the rope to cross the river. You need to have strong arms, but it is a very popular attraction that you can enjoy among beautiful nature.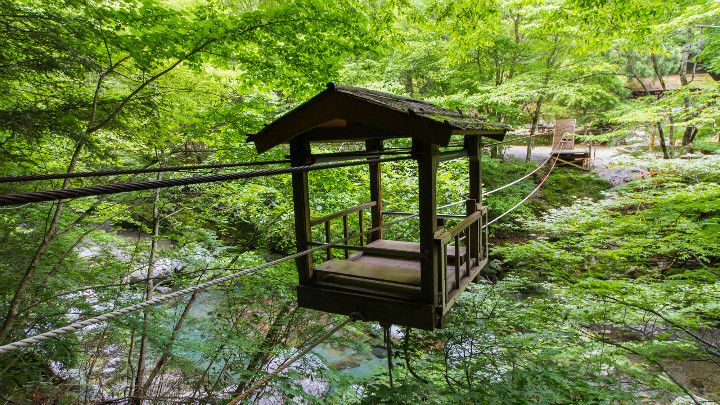 (Source: setsuna / PIXTA(ピクスタ))
Open-Air Bath in the Valley
A 5-minute cable car ride will take you to the valley floor, and there is a lovely open-air bath here! At Wanoyado Hotel Iya Onsen, you can soak in the hot spring while admiring a spectacular view. The spa is available for overnight guests as well as day trip guests. The sound of the stream, beautiful nature and the warm spa will help you unwind.