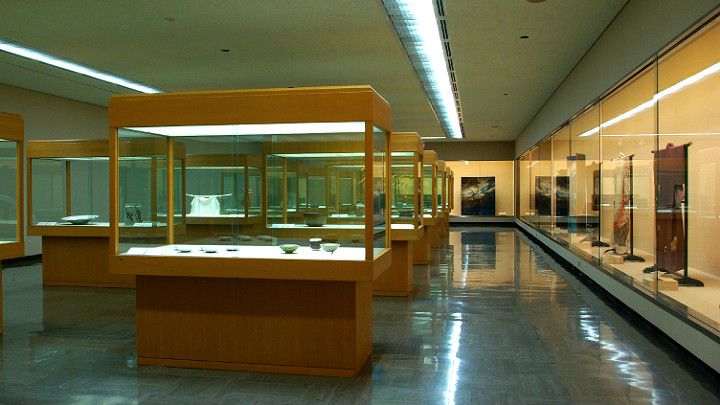 A collective museum representing Ishikawa prefecture. It collects and exhibits pieces mainly from Ishikawa prefecture, from contemporary to traditional art. Exhibits are mainly focused on contents originating in Ishikawa and includes heritages of Kagahan and the Maeda clan, as well as authors associated with Ishikawa prefecture, Japanese art, western art, sculptures and crafts. The pheasant-shaped incense burner "Iroekiji-koro" and important cultural property "Iroemesukiji-koro" is on constant display. Temporary exhibits are always taking place as well. The museum also features a cafe produced by a famous pâtissier as well as a museum shop.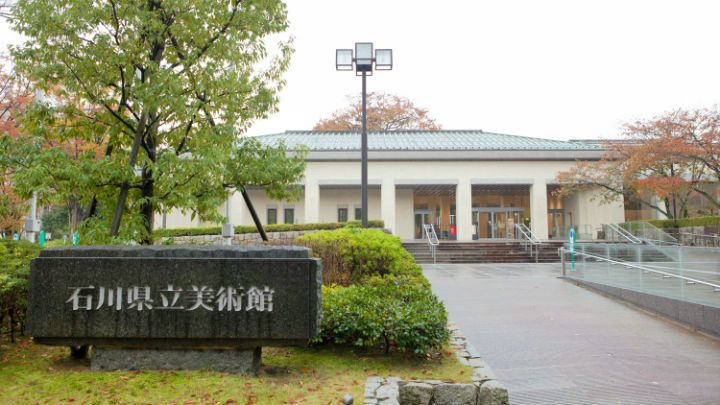 (Source: ©石川県観光連盟)
Introducing Ishikawa's Arts and Crafts
This is a museum that was founded in order to introduce the arts and crafts that Ishikawa prefecture prides itself on. There are many traditional pieces originating from Kagahan, such as national treasure "Iroekiji-koro" and pieces by Kokutani. There are also constant displays of oil paintings, Japanese art, sculptures and crafts by Ishikawa artists.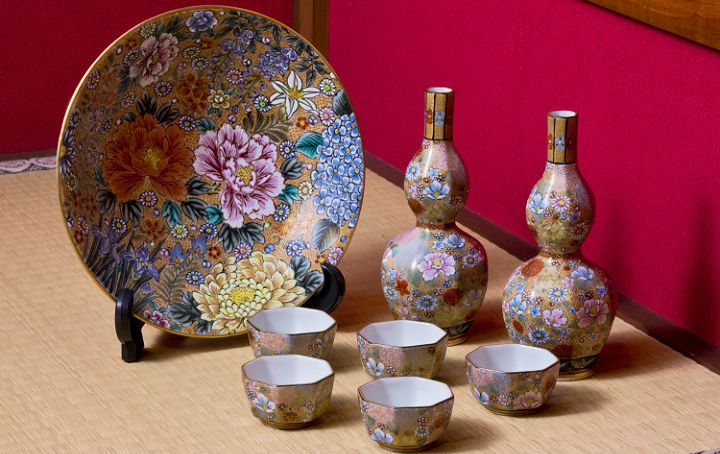 (Source: 写真提供:金沢市)
Cafe Produced by Famous Pâtissier
This cafe facing the forest is characteristic for its large, inclining windows. It includes the second branch of "Le Musée de H" by Mr. Tsujiguchi, a pâtissier from Kanazawa. You can enjoy different kinds of cakes while being surrounded by trees across the windows. Take out is available too. There are private rooms located in the back and even limited edition menus!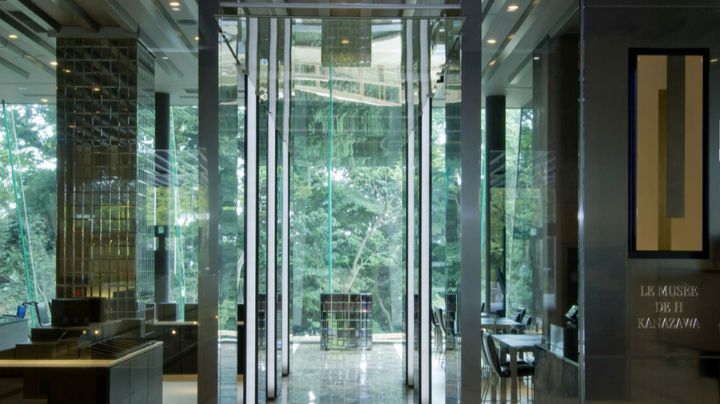 (Source: 食べログ)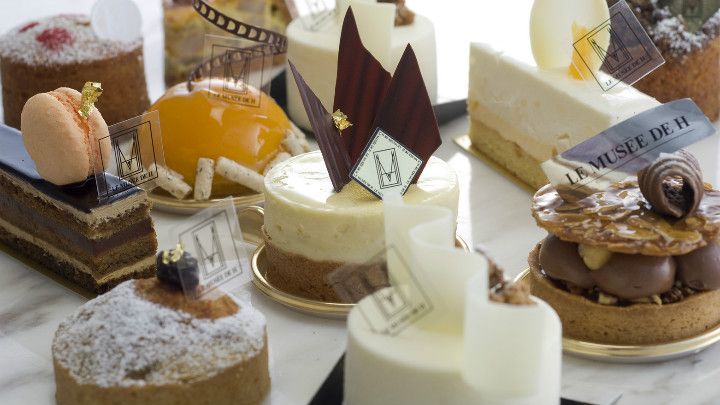 (Source: 食べログ)
Various Events and Special Exhibitions
In addition to the regular exhibits, there are several Ishikawa-themed events and special exhibitions going on periodically. Moreover, in the annex Maeda Heritage Hall, there are cultural heritages from the Maeda clan of Kagahan on display.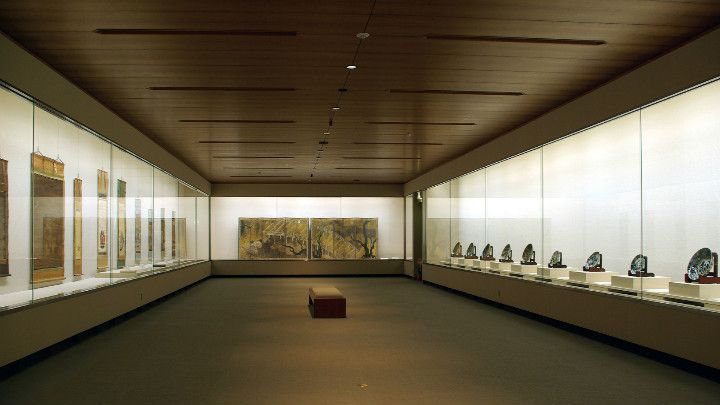 (Source: ©石川県観光連盟)
Hirosaka Annex
This building was originally built as a public building for the army. Here, you can appreciate the fusion of Japanese and western culture in the entrance and hallways as well as the luxurious interior decor that conveys the atmosphere of back in the day when the western culture was rapidly getting absorbed in Japan. The space serves as a multi-purpose venue, such as mini-gallery, lounge or tearoom.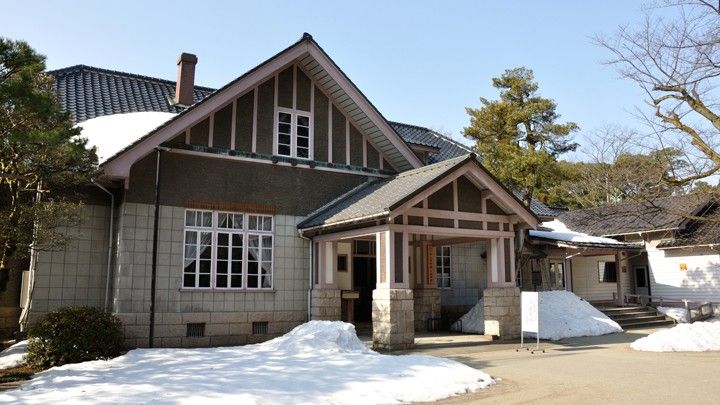 (Source: pixta)
Good Access from Main Tourist Attractions!
Tourist spots are all concentrated in one area in Kanazawa, so all of the popular spots that you shouldn't miss such as Kenroku-en, Kanazawa 21st Century Museum and Chayagai are all near the museum. You should combine all these together when sightseeing.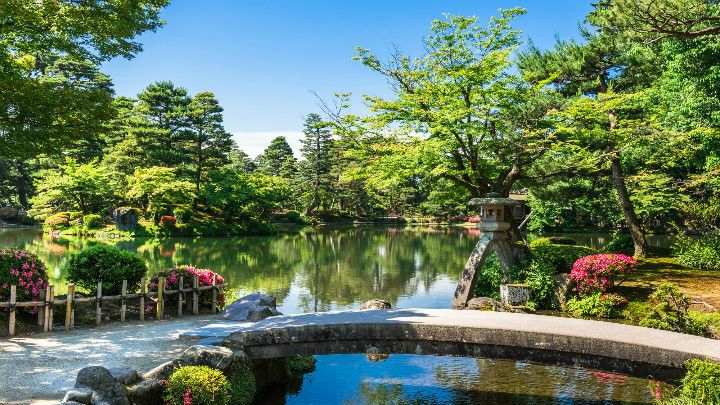 (Source: pixta)