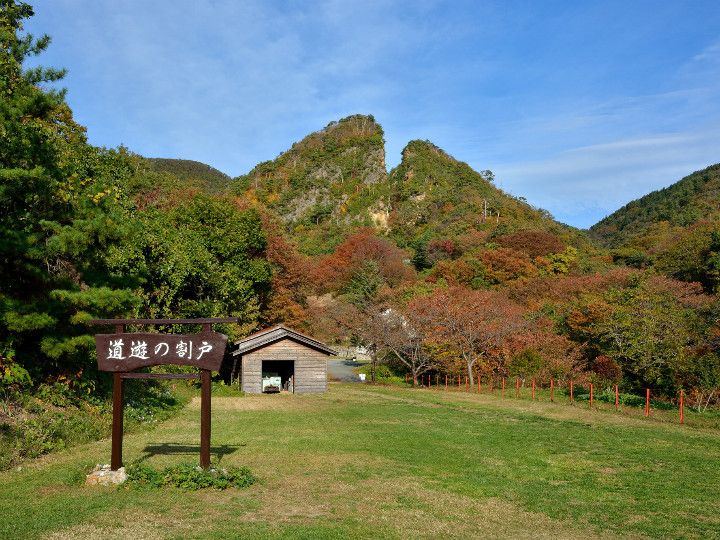 Situated in Niigata, Historic Site Sado Kinzan is Japan's biggest gold mine recognized as a national historic site. Since many important remains stay intact, it is also registered on the Tentative List of World Heritage Sites in 2010. Founded in 1601, a huge amount of gold has been mined during the Edo period here. After all the resources ran out in 1989, the mine was opened to the public as a historic site. In the approx. 400 km long tunnel, there is a tourist route where you can observe remains of the gold industry at a close distance.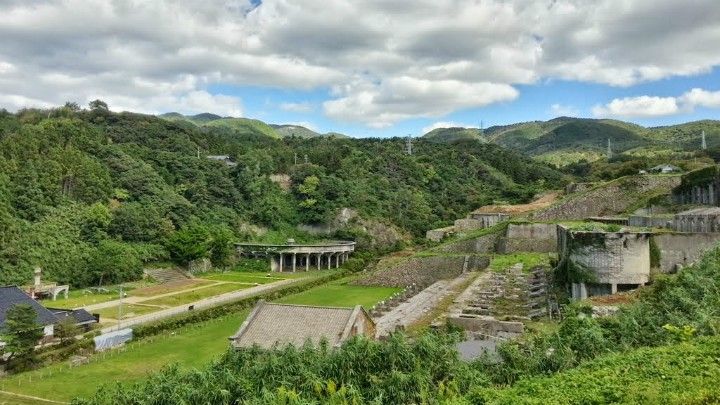 (Source: メトロモリタン)
History of Sado Kinzan
After a gold mine was founded in 1601, Sado Kinzan became an important financial resource of the Edo shogunate. During the golden period, 400 kg of gold and more than 40 t of silver was mined in a year. The famous Ukiyo-e painter (woodblock prints), Hiroshige Utagawa has also drawn how it was like in Sado Kinzan during the 1850s. Later, the mine was closed in 1989 as resources were depleted. Now, you can see that the place hasn't been changed from the picture "Sado Kinzan Whole View" created in 1932.Sado Gold Mine from famous places in the sixty-odd provinces by Utagawa Hiroshige (selection)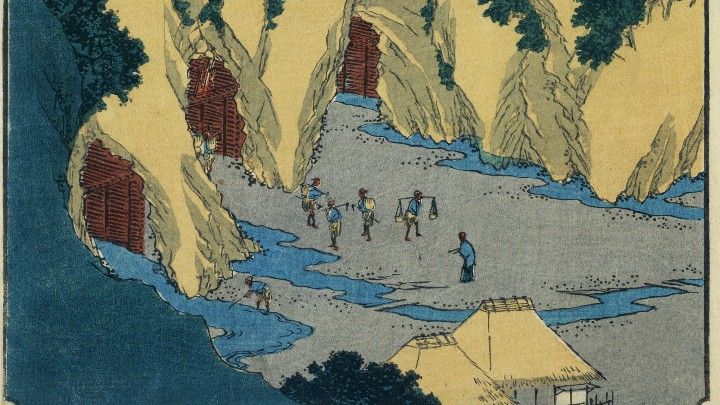 (Source: wikiwand)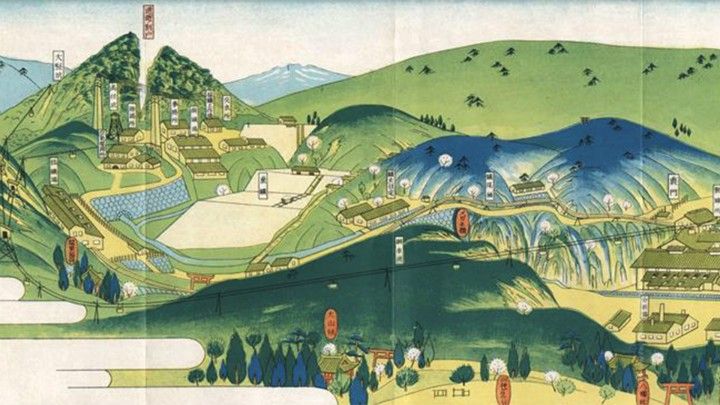 (Source: 史跡佐渡金山)
Visit the remains of the gold mine
At Sado Kinzan, there are several tourist tours and a Guided Industrial Heritage Tour (reservation is mandatory). It is a great opportunity to observe the remains. During these tours, you can see a reproduction of the mining site during the Edo period and mining instruments during the Meiji period. You can see how it was used to be back in the day.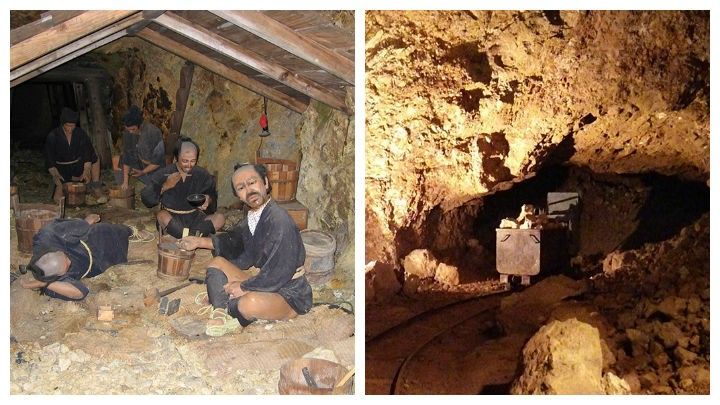 (Source: 史跡佐渡金山)
Gold Mine Museum where you can learn the history of Sado Kinzan
In the Gold Mine Museum, you can see how to mine gold and how the area around the gold mine looked like during the Edo period. On top of that, you can join the game called Gold Ingot Challenge, in which you will try to take out a 12.5 kg gold ingot that is worth approx. 60 million yen from the box. If you succeed, you will get a prize!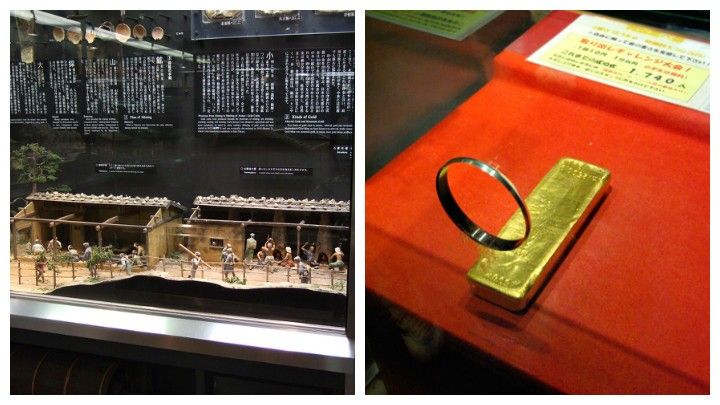 (Source: いわ旅行記)
Famous Ice Cream
After exiting the first tunnel, you will find a shop where you can get a specialty of this place, Gold Ice Cream. On top of the rich milk ice cream, gold leaf bits are sprinkled on top! If you visit Sado Kinzan, you should definitely try this rich gold ice cream.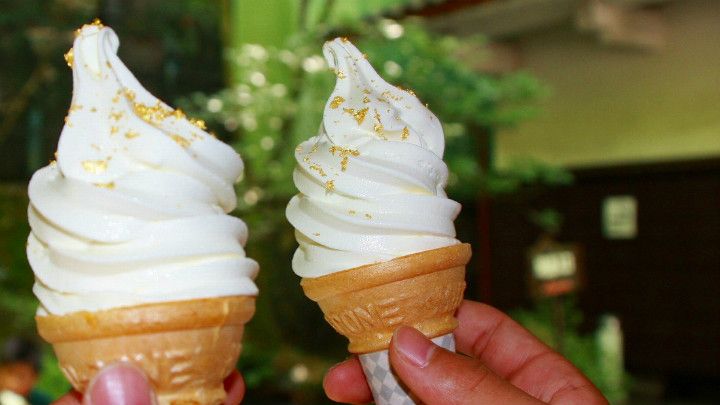 (Source: 蜜あふるる約束の地)